Cleveland Cavaliers Hire Cal Women's Coach Lindsay Gottlieb to Staff
The Cleveland Cavaliers have made history by hiring the first female collegiate coach to work for an NBA team on the bench.
The basketball franchise announced Lindsay Gottlieb's hiring as an assistant coach under Cavaliers head coach John Beilein on Wednesday. Gottlieb was the women's basketball coach at the University of California, Berkeley and led the Golden Bears to the NCAA tournament seven times, making one appearance in the Final Four.
"Lindsay truly values and embraces player development and a culture of winning basketball habits. Her success at Cal Berkeley speaks for itself and her insight in our meetings, practices and games will hold tremendous value," Beilein said in a statement released on Wednesday.
Gottlieb, 41, is expected to sign a four-year contract with the Cavaliers, ESPN's Adrian Wojnarowski said.
She joins Beilein's staff after spending eight years at UCB. She holds 11 overall years of Division I head coaching experience, between UCB and UC Santa Barbara (2008 to 2011). She led the Gauchos to two Big West Championships and was named Big West Coach of the Year in 2009.
"I am very thankful, proud and excited to be joining the Cavaliers as an Assistant Coach. After meeting with Koby Altman, Coach Beilein and Coach [J.B] Bickerstaff, I knew this was an organization I wanted to be a part of and a team I wanted to dedicate myself to," Gottlieb said.
Sources suggest an NBA position may have long been of interest to Gottlieb. She's reportedly visited Golden State Warriors practices as a guest of general manager Bob Meyers and head coach Steve Kerr, and spent time at a Los Angeles Clippers training camp.
Associated Press journalist Tim Reynolds tweeted on Wednesday that Steve Kerr praised the Cavaliers for recruiting Gottlieb. Ker said: "What a great opportunity and a great hire by the Cavaliers. She's a great person and a hell of a coach."
Gottlieb's appointment comes weeks after the appointment of former Memphis Grizzlies head coach J.B Bickerstaff as associate head coach.
Before becoming head coach at UCSB and then UCB, Gottlieb held assistant coaching positions at Syracuse, New Hampshire, Richmond, UCB and UCSB.
"I also want to thank Cal for what has been an amazing job, and really my home and family, for the better part of 15 years. It is very difficult to say goodbye," said Gottlieb. "The university leadership, the athletic department, my fellow coaches, staff and, most of all, our players have been wonderful and inspiring to work with. The program is in great shape and I have no doubt it will continue to have a high level of success."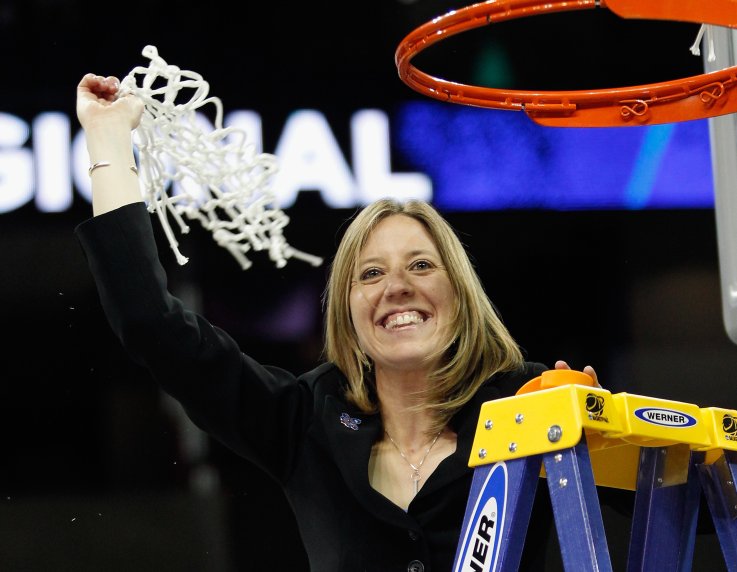 Cleveland Cavaliers Hire Cal Women's Coach Lindsay Gottlieb to Staff | News