Cleveland Man Punches His Lawyer in Face after Being Sentenced to 45 Years for Pistol-whipping Girlfriend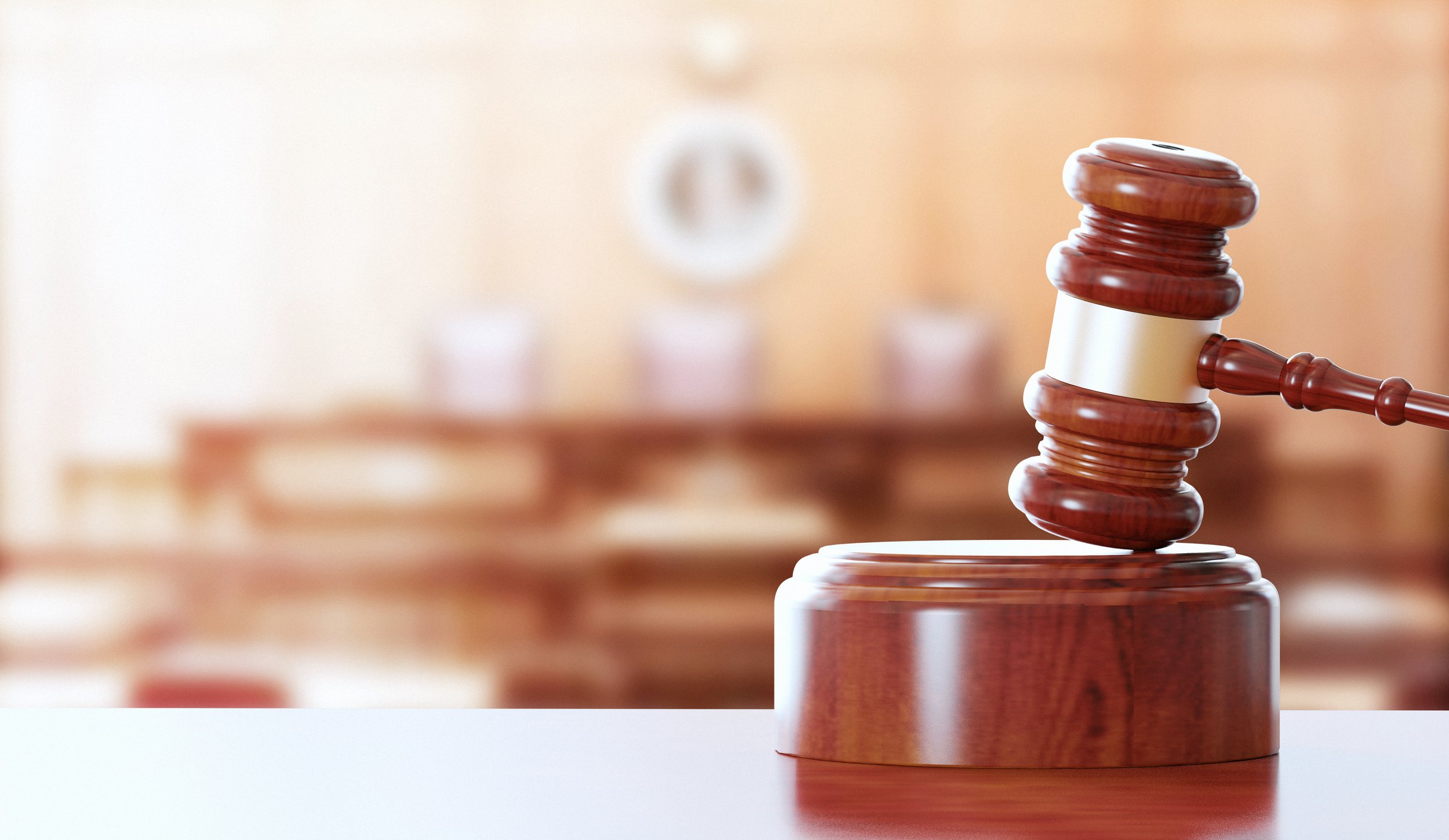 An Ohio man who was sentenced to 45 years in prison on Tuesday punched his defense lawyer in the face after the judge gave her verdict.
David Chislton, 42, from Warrensville Heights in Cuyahoga County, struck attorney Aaron Brockler with both his fists, Cleveland.com reported. Contrary to common procedure, Chislton had been handcuffed with his hands in front of him rather than behind his back.
After the punch, both men fell to the floor and Chislton bit Brockler's leg in the ensuing melee—which was quickly broken up by several deputies who were in the courtroom at the time.
"I was watching the sentencing of the defendant," Michael Goldberg, another lawyer who was also in the room, told Cleveland.com. "It was a pretty intense situation, there were victims here. The judge had given him a long sentence and for a moment he tried to object to the sentence and then he basically just wheeled around and punched his defense lawyer who was standing to his left with both hands.
"He hit him real hard and knocked him down but the deputies to their credit were on him immediately and had him incapacitated within a couple of seconds, but it was pretty heinously violent," Goldberg said.
Brockler was taken out of the room on a stretcher with injuries to his face and a "possible concussion." But despite being shaken, he was able to see the light side of the situation. "It was pretty fun," Brockler jokingly told a reporter.
The Cuyahoga County Common Pleas Court judge who gave the verdict, Nancy Russo, also appeared to have been visibly affected by the incident. "People don't understand what we go through in this building on a daily basis," she told Cleveland.com while fighting back tears.
Common Pleas Court Administrative Judge, John Russo, said in a statement that he was glad that Brockler wasn't more seriously injured.
"This incident is a reminder that the safety of our employees, citizens and anyone else in our courtrooms should be a top priority," he said. "We thank the deputies and others who responded during the incident for their quick actions, and we encourage the sheriff's department to fully review safety protocols for court proceedings."
Chislton was in court facing nearly two dozen charges—including arson and felonious assault—in relation to an incident which occurred in 2017 that resulted in a police stand-off lasting several hours.
During the incident, Chislton pistol-whipped his then-girlfriend and threatened to kill her after she accused him of abusing her teenage daughter, before setting his apartment complex on fire. He will now face additional charges, according to prosecutors.