Cleveland Indians Ransom Home Run Ball for Apple Products; Apple Pays Up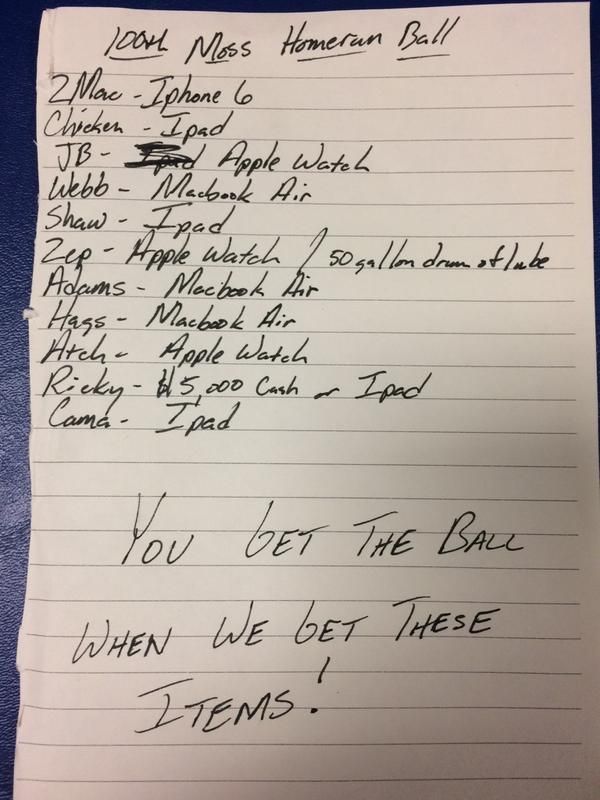 Apple CEO Tim Cook announced Monday his company will deliver Apple products to members of the Cleveland Indians in exchange for a home run ball hit by Cleveland player Brandon Moss. The ball was Moss's 100th home run.
But the ball landed in Cleveland's bullpen, and, knowing its value, the intrepid players hid the ball and issued a list of demands for its safe return.
Cook agreed to all of the players' demands but one: lefty pitcher Marc Rzepczynski's request for a "50 gallon drum of lube" was digitally removed from the ransom note before it appeared on a screen behind Cook at Apple's Worldwide Developers' Conference Monday.