Cleveland Mayor Orders Mask Wearing in Public Ahead of July Fourth Celebration
People are now required to wear face masks in public as of the Fourth of July weekend in Cleveland, Ohio, after a new order signed by Mayor Frank Jackson on Friday. Those who disobey in future could face a fine.
The new regulations have been put in place to slow the spread of coronavirus, and came shortly after the city recorded its largest number of coronavirus cases in a single day, with 84 cases on Thursday and 47 recorded on Friday. Cleveland has total of 2,535 confirmed coronavirus cases and 77 deaths due to COVID-19.
"The spike in coronavirus cases across the City of Cleveland warrants the mandated use of masks," Jackson said in a statement. "If Clevelanders do not heed these critical warnings and prevention efforts, the effects will be disastrous to the economy and, most importantly, to individuals and families. No one is immune to this virus."
The City of Cleveland's order states the following effective immediately:
Mandatory masks for all individuals out in public or in public spaces including businesses, restaurants etc.
Maximum capacity at any bar, restaurant, entertainment venue cannot exceed 50% of allowable capacity and must comply with social distancing standards.
Any establishment that upon 2 incidents of violating maximum capacity order will be ordered to shut down.
Mass Gathering Orders are still in effect. If incidents of more than 10 persons are gathered not wearing masks, enforcement actions will be taken.
If an establishment has an employee or a patron, who has tested positive for Covid-19, then the establishment must be sanitized to the standards of the Cleveland Health Department, failure to demonstrate such sanitization will result in the facility being shut down.
People should not gather during the holiday, except within the social distancing and mass gathering mandates, and shall wear masks and wash their hands often.
Although the fine amounts have not yet been formalised, they are expected to be legislated at a council meeting on July 15.
Currently proposed for venues:
$50 fine for employees of venues who fail to wear a mask.
$25 fine for patrons not wearing a face covering.
$3,000 fine for the first instance of venues disobeying social distancing rules and a $5,000 for every violation thereafter.
$3,000 for the first instance of a venue failing to follow occupancy limitations and a $5,000 fine for each subsequent violation.
Meanwhile, residents or owners hosting mass gatherings could face a $150 fine for the first incident and a $300 for each subsequent incident. Riding-sharers not using face maskes could be fined $50 each.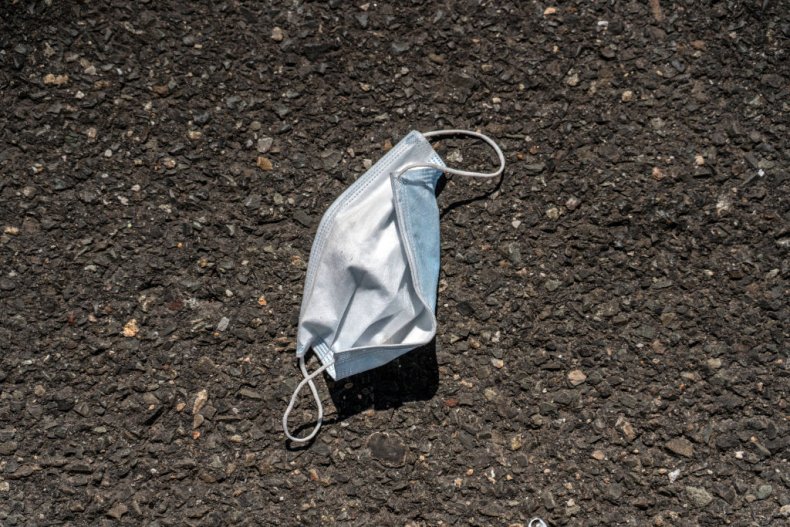 Cleveland joins other Ohio cities, including Columbus, Cincinnati and Dayton, in preventing residents from going out in public without a face mask.
According to Cuyahoga County indicators, Cleveland is currently classified as a "level 3" health advisory, out of four levels, level 1 being the lowest. According to guidelines, level 3 has a "very high" level of exposure to COVID-19 and "residents should limit activities as much as possible."
Cuyahoga County Executive Armond Budish will soon introduce formal legislation to enforce face mask wearing throughout county.
"Cuyahoga County has been hit hard in recent weeks by an increase in COVID cases, as demonstrated in the Ohio Public Advisory Health System's designation of a level 3 public emergency in our community," Budish said in a statement.
"I am introducing this legislation to help protect all residents, especially our most vulnerable. Wearing a mask is a small sacrifice we can make to save lives and significantly reduce the spread of COVID-19 in Cuyahoga County."