Black Lives Matter: Police Officers Return to Work After Killing Suspects With 137 Bullets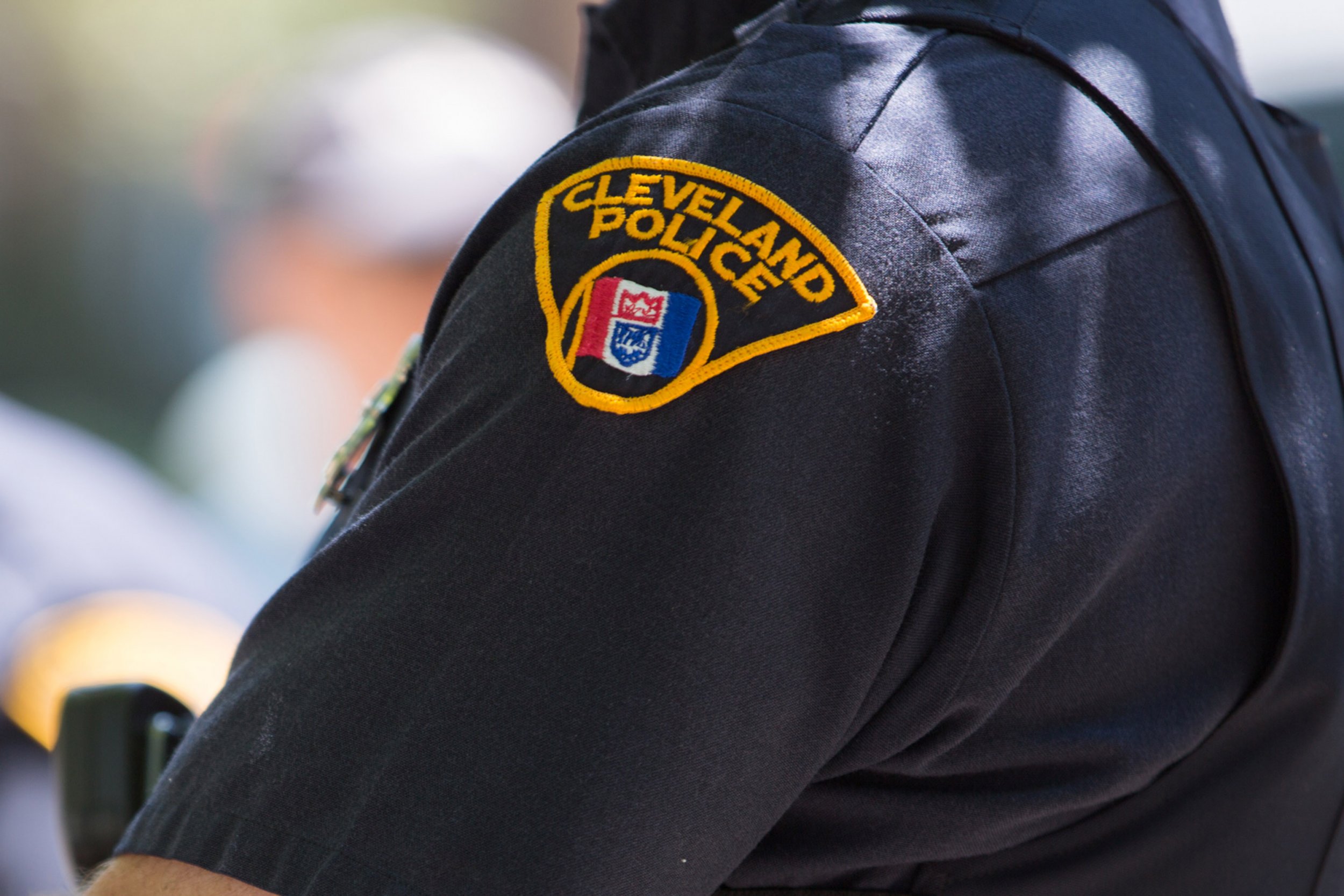 In Ohio, five out of six officers fired from the Cleveland police force after involvement in the 2012 car chase and fatal shooting of Timothy Russell and Malissa Williams were officially reinstated to the force Thursday.
The officers who will return to full-time duty are Michael Farley, Erin O'Donnell, Christopher Ereg, Wilfredo Diaz and Brian Sabolik. Michael Brelo will remain fired.
The ruling came nearly five years after Cleveland police mistook Russell's car backfiring as gunshots, which resulted in police firing 137 bullets at Russell and Williams, killing both of the unarmed individuals. Russell and Williams were black.
On May 23, 2015, Brulo was acquitted of manslaughter charges. Protests broke out within Cleveland following by the ruling, resulting in 71 arrests, according to a report by The New York Times.
"People are profoundly, profoundly disappointed," said Nina Turner, a former state senator from Cleveland, to the Times in 2015. "Trust is broken ... We have a city that remains on edge, and a country as well."
In June 2016, a statement released by an arbitrator, William Heeken, stated that Brelo should remain fired. Arguably, Brelo ignored police protocol by jumping on the hood of Russell's car and unloading his pistol on the unarmed victims.
"We are pleased that the arbitrator confirmed the severity of the violations committed by the officers, and that he upheld the termination of Officer Brelo, and that he upheld the lengthy suspensions for the six officers who the City had not terminated," Cleveland Mayor Frank G. Jackson said in a statement.
According to Fox 8 News report, Brelo was unhappy with the arbitrator's decision. "We are looking into an appeal," Brulo said in an interview. "I am overjoyed for the five other officers getting their jobs back and am praying for them."
The Cleveland police union was also under scrutiny after the fatal shooting of 12-year-old Tamir E. Rice in 2014. Nearly two years after the deaths of Russell and Williams, police responded to a 911 call that someone was pointing a possibly fake gun in a park. Upon arrival to the scene, officers shot and killed Rice within two seconds. Both officers involved in the shooting did not face charges. Rice was a black boy.
"It is our belief that this situation could have been avoided and that Tamir should still be here with us," said Rice's family in a statement.
Black Lives Matter: Police Officers Return to Work After Killing Suspects With 137 Bullets | U.S.