Employee's C-Word Facebook Comment Seals Ohio Restaurant's Fate Before It Opens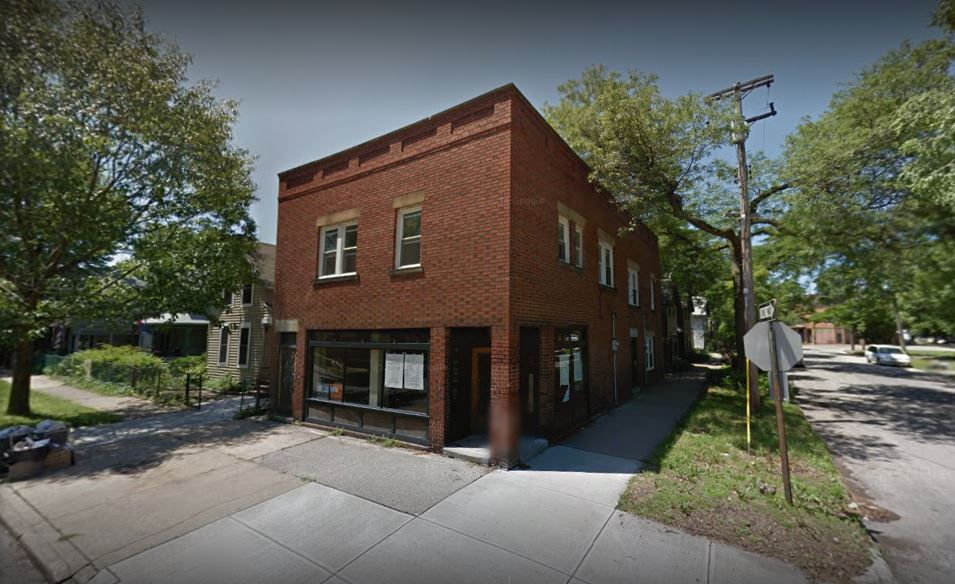 Ciao and goodbye.
That's the sentiment from a buffet of Schadenfreude heaped online after a Cleveland Italian eatery's debut was spiked for an offensive social media gaffe.
Ciao Bistro was expected to open its doors to customers in the Cleveland neighborhood of Ohio City this week and was prominently featured in Cleveland Scene.
Reaction was dim by some of the skeptics who commented below the magazine's Facebook post on Tuesday afternoon.
"We'll see. I'm calling it," Rachel D responded.
Bailey Pfohl chimed in too, observing the irony of the restaurant's name but holding out judgment by saying, "I hope I'm wrong."
That's when an unnamed restaurant social media employee, who allegedly had complete access to Ciao Bistro's owner Shawn Taylor's account, put the doubters to rest.
"Liberal white c***s," the employee allegedly posted, according to Taylor's subsequent explanation.
"Woah [sic]," wrote Rachel D.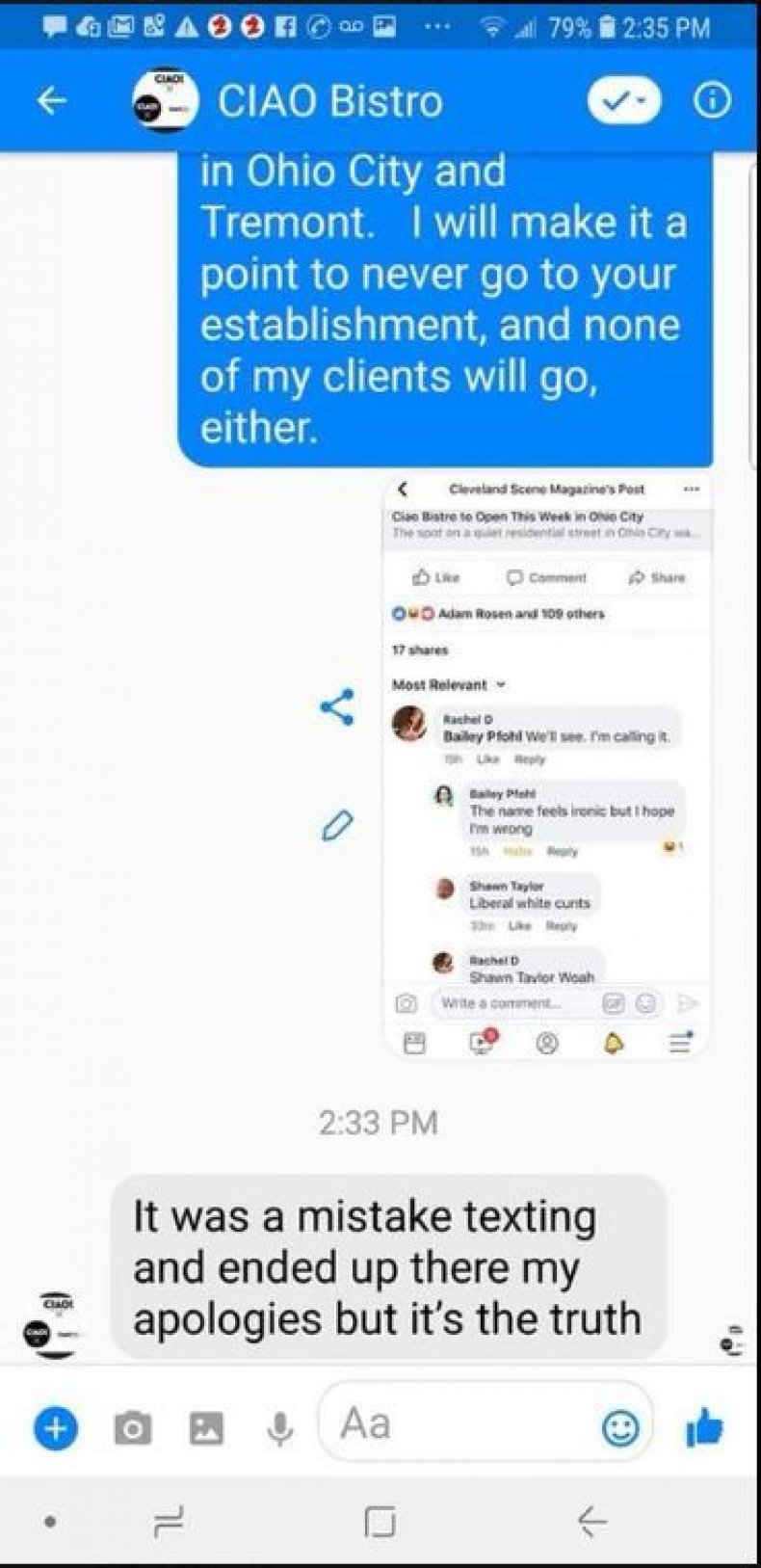 Pfohl later posted on her own that she felt compelled to bring the slight to light. She encouraged "everyone continue to put their money where their mouth is when it comes to NOT supporting businesses with problematic owners. Ciao!"
Taylor then delivered a meaty mea culpa to explain how this happened and to also announce that he fired his employed pal.
"I am terribly sorry for all that were offended by what was said under my name…." he wrote, in the apology published in full by Cleveland Scene.
Taylor, who dubbed himself a "loyal Clevelander" tried to explain how he too was taken aback by the "use of terminology" that he made clear he did not support "nor believe in."
He said the offensive response post from his Facebook account wasn't him. "I can assure you that was not me who made the post or the messages to the concerned members of the community."
The blame fell on his friend.
Taylor said he gave the friend unfettered access to all of his social media accounts. Since the outpouring of disdain from the online incident, Taylor wrote that he's asked the person "to step forward and make an apology on their behalf but that is something I cannot guarantee."
It appears that the chance for Ciao Bistro to serve up grub for the community may be shelved as its Facebook page was pulled down and witnesses spotted furniture being hauled away.