Cleveland Police Demand Apology From NFL Over Protest T-Shirts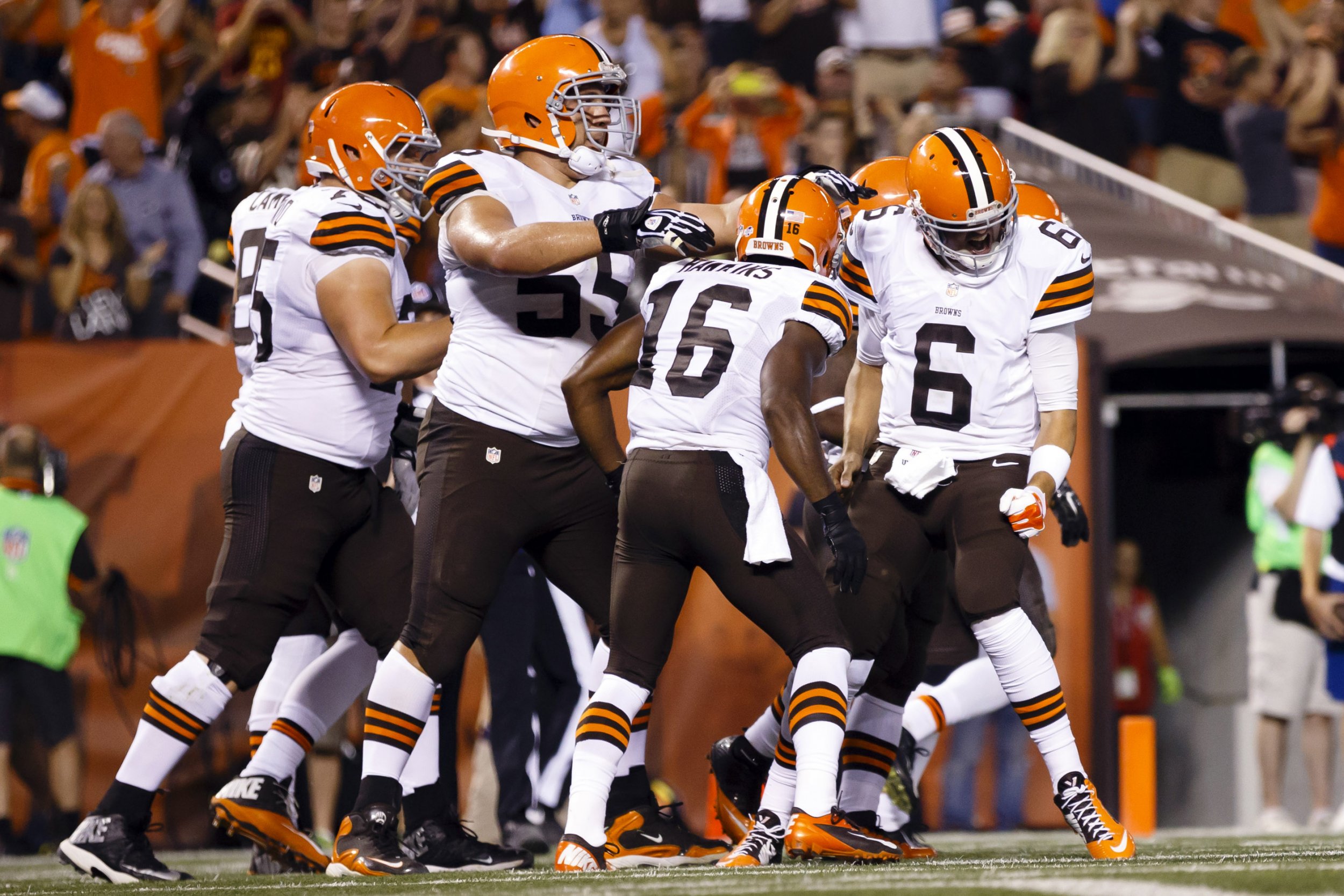 The Cleveland Police Union is demanding an apology from the Cleveland Browns after some players wore T-shirts in support of activists protesting grand jury decisions not to indict police officers Darren Wilson and Daniel Pantaleo, as well as the fatal police shootings of Tamir Rice and John Crawford.
Wide receiver Andrew Hawkins wore a T-shirt that said "Justice for Tamir Rice - John Crawford" while entering the field for Sunday's game. The previous Sunday, Johnson Bademosi, a cornerback for the Browns, wore a shirt with "I Can't Breathe" written on it, a chant used by activists protesting the death of Eric Garner. An African-American from Staten Island, New York, Garner died during his arrest when he was placed in a choke hold by Pantaleo, who was later cleared by a grand jury.
Cleveland Police Patrolman Union President Jeff Follmer issued this statement to newsnet5, a local ABC affiliate:
It's pretty pathetic when athletes think they know the law. They should stick to what they know best on the field. The Cleveland Police protect and serve the Browns stadium and the Browns organization owes us an apology.
The Browns replied to the statement with one of their own, issued to ESPN:
We have great respect for the Cleveland Police Department and the work that they do to protect and serve our city. We also respect our players' rights to project their support and bring awareness to issues that are important to them if done so in a responsible manner.
The St. Louis Police Association made similar demands after five players for the Rams entered the field with their hands up, a homage to the protesters who have marched in the "hands up, don't shoot" pose. Michael Brown, an African-American teenager killed this past summer in Ferguson, Missouri, was widely reported to have had his hands up when he was shot by Wilson. (Testimony from the grand jury and a medical examination could not determine conclusively if his hands were up at time of death.)
The Rams did not apologize for their players' gesture, nor were the players penalized in any way. A number of other athletes, including LeBron James and Reggie Bush, have worn similar T-shirts. No professional sports association has spoken out against players wearing the shirts.