Cleveland Police Investigating Swastika Painted on Jewish Cemetery
Police are investigating after a swastika was painted on a Jewish cemetery in Cleveland, Ohio, in what Jewish leaders in the city have called a "vile and cowardly act."
Vandals used red paint to daub the symbol alongside a star of David and the word "Jewish" on a utility pole and a tree in the Broadway-Slavic Village neighborhood.
Brett Cochran, manager of the Lansing Avenue Jewish Cemetery, said he discovered the graffiti on Monday and reported it to Cleveland police a day later.
Police have launched an investigation but have not released information about a possible suspect.
David Heller, chair of the Jewish Federation of Cleveland, said the organisation was "sickened by the vile and cowardly act of vandalism."
"This attempt to desecrate a final resting place that has served our community since 1890 is unforgivable and indefensible. Federation and its security provider – JFC Security, LLC – are working closely with local law enforcement to bring all responsible parties to justice. Hate has no home in Cleveland, and we will continue to work tirelessly to keep all Jewish Clevelanders safe."
The incident is the latest in a string of suspected anti-semitic hate crimes in the city.
In July, a swastika and other graffiti including an image of the devil with a pitchfork was spray painted on three Jewish businesses in the University Heights neighborhood.
One of the premises targeted housed the Waxman Torah Center, where a Jewish learning organisation is based.
The previous summer, a poster which read "Holocaust = Fake News" was placed over a sign at the entrance of Cleveland's Maltz Museum of Jewish Heritage.
Speaking at the time, Dahlia Fisher, director of external affairs for the museum, said she had witnessed an "escalation in expressions of hate; not just anti-semitism but across the spectrum of religions."
And in 2017, police said a swastika and other anti-semitic references including the words "We will rise and gas you..." had been carved into the door frame of a synagogue.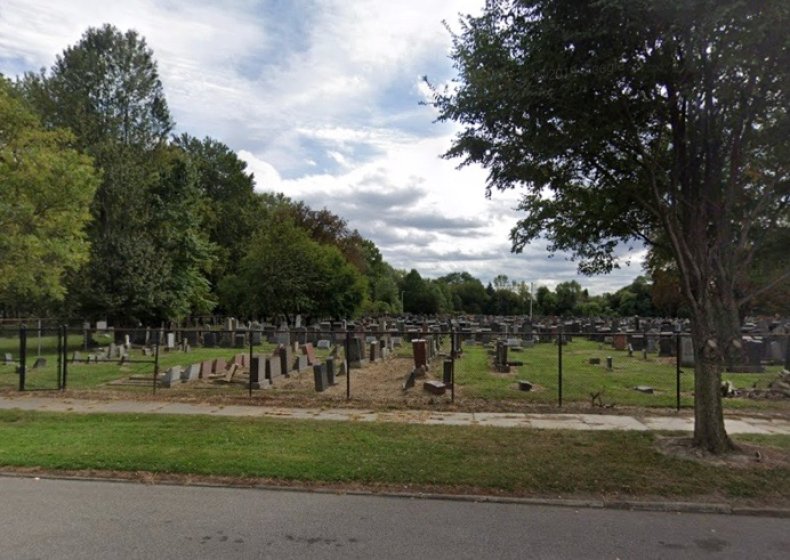 A report in May from the Anti-Defamation League (ADL) found that in 2019 the U.S. had witnessed the largest number of anti-Semitic incidents since the group started collecting records 40 years ago.
There were 2,107 anti-semitic incidents last year, a 12 percent rise from 1,879 incidents in 2018, the report said. That included 1,127 cases of harassment, 61 cases of physical assaults and 919 instances of vandalism.
Jonathan Greenblatt, CEO of the ADL, said the organization has recorded an "unprecedented" level of anti-Semitic activity. "Many Jewish communities across the country had direct encounters with hate," he said.
Newsweek contacted the Cleveland police department for comment.