Cleveland Radio Host Vowed to 'Eat S**t' If the Browns Picked Baker Mayfield and He Did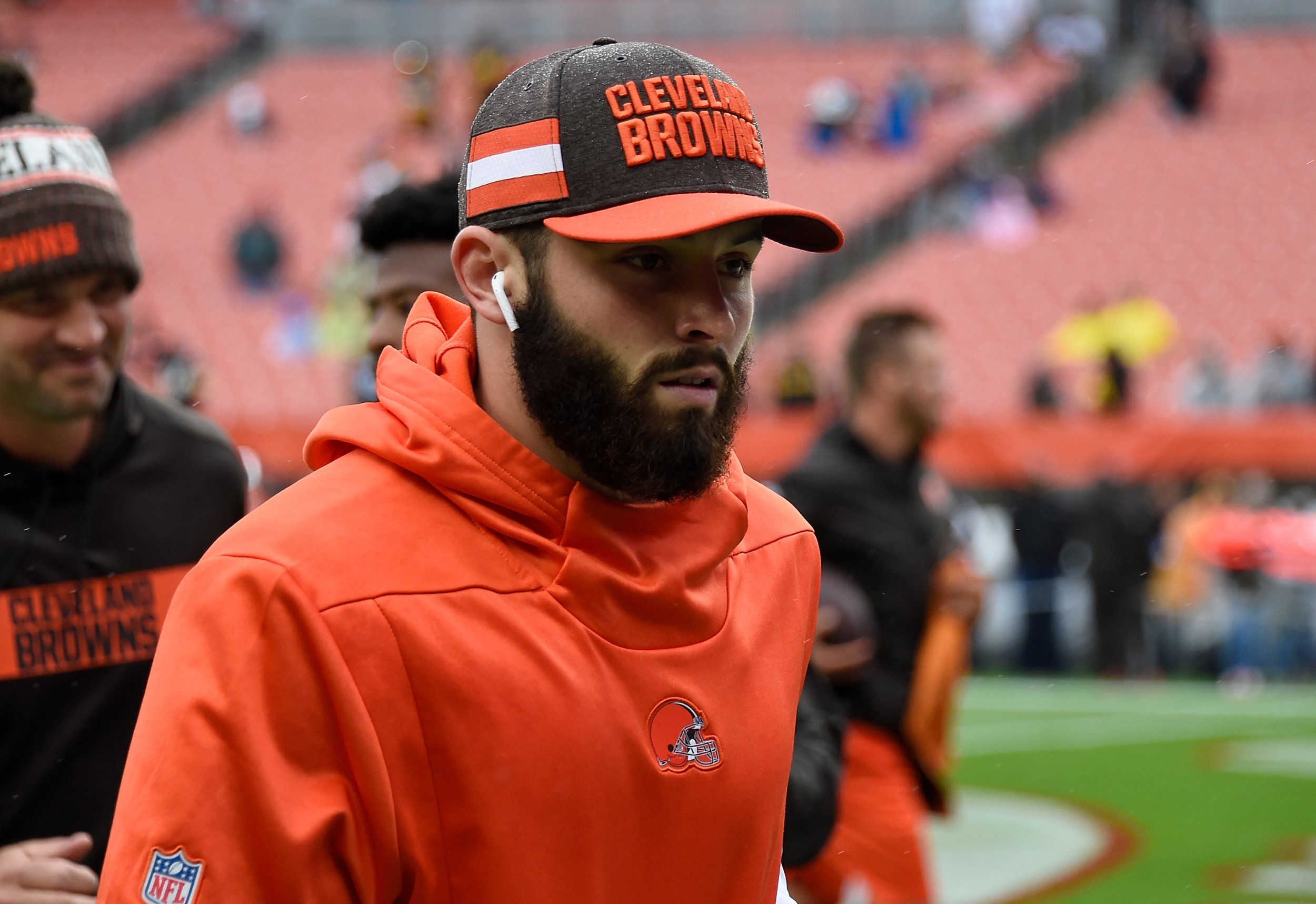 The Cleveland Browns entered the 2018 draft looking for a quarterback to build their franchise around.
University of Southern California star Sam Darnold and Wyoming quarterback Josh Allen were widely considered to be the two names at the top of their Browns' list.
UCLA quarterback Josh Rosen and his Oklahoma counterpart Baker Mayfield were mentioned in passing, but both were considered little more than outsiders. ESPN Cleveland's Aaron Goldhammer was so sure the latter would not be picked by the Browns that he vowed to "eat poop" if Mayfield ended in Cleveland.
As it turned out, not only did the Browns selected Mayfield but they made him the number one overall. It took Goldhammer five months, but he kept his word, as a video posted on Twitter last week showed him eat some sort of horse poop concoction.
Quite why a grown man would go to the extent of agreeing to such a bet is probably beyond the comprehension of most, particularly given the Browns had clearly signaled they were considering a number of quarterbacks.
Truthfully, it is probably time for anyone connected with the Browns to refrain from making any sort of vows or promises for the foreseeable future. In 2016, Scott Sabol, a weatherman for FOX8 in Cleveland, vowed not to shave or have his hair cut until the Browns won a game or the season ended.
What seemed a relatively risk-free bet turned into a minor ordeal as the Browns won their first and only game of the season in Week 16, when they beat the San Diego Chargers 20-17 on home turf.
At least Sabol was carefully groomed for Christmas Day, given the Browns picked up their only win of the campaign on December 24.
Sabol made headlines but head coach Hue Jackson clearly failed to heed the warning and bullishly vowed to jump into a lake if the team repeated their dismal campaign last year. In quintessential Browns fashion, they managed to be so dysfunctional that they not only repeated the previous season' awful record but managed to go a step further by losing all 16 games, becoming only the second team to do so in the history of the NFL.
Absurd as Goldhammer's bet was, at least he was only forced to eat manure to keep his word, as opposed to the Philadelphia Eagles fan who willingly did so during the team's parade after last year Super Bowl triumph.
Presumably, celebrating with a beer would have been too mundane a thing to do.