Watch: Red Bull Cliff Divers Complete Death-Defying Leaps From 90 Feet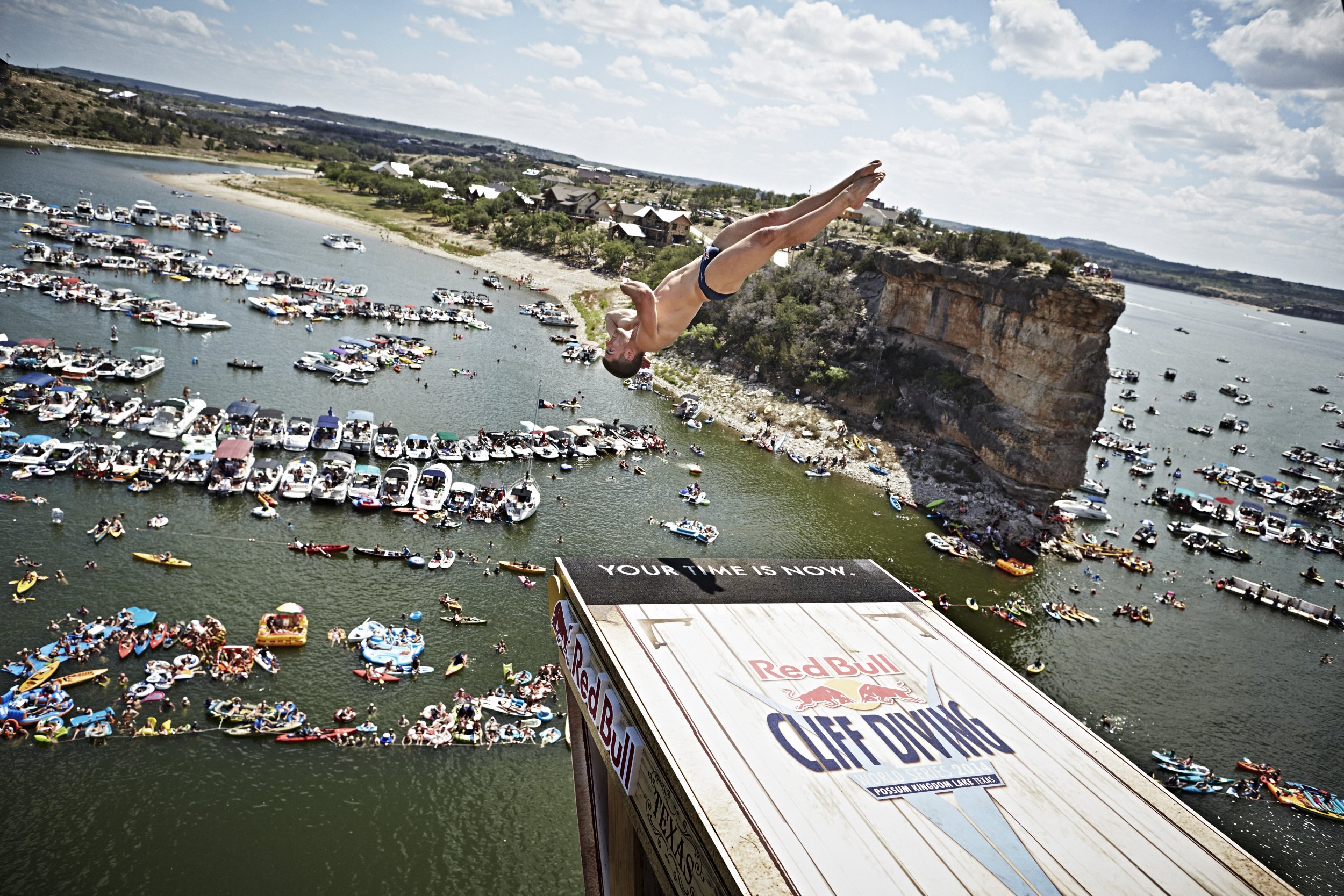 And you thought the Olympic Games 10-metre platform diving was terrifying.
Meet the men and women of the Red Bull Cliff Diving World Series, who leap and twist and turn and drop with almost inconceivably little splash into water from 90 feet in the air.
The sport requires jaw-dropping courage and athleticism, and will visit nine locations around the globe in 2016, with a first stop at the Hell's Gate Cliffs in Possum Kingdom Lake, rural Texas, on June 4.
There is a British athlete who dominates, too, with 31-year-old Gary Hunt the current World Series champion, while Newsweek understands the sport has Olympic aspirations in the future.