Cliff Richard Thought He 'Was Going to Die' During Two-Year Sex Abuse Probe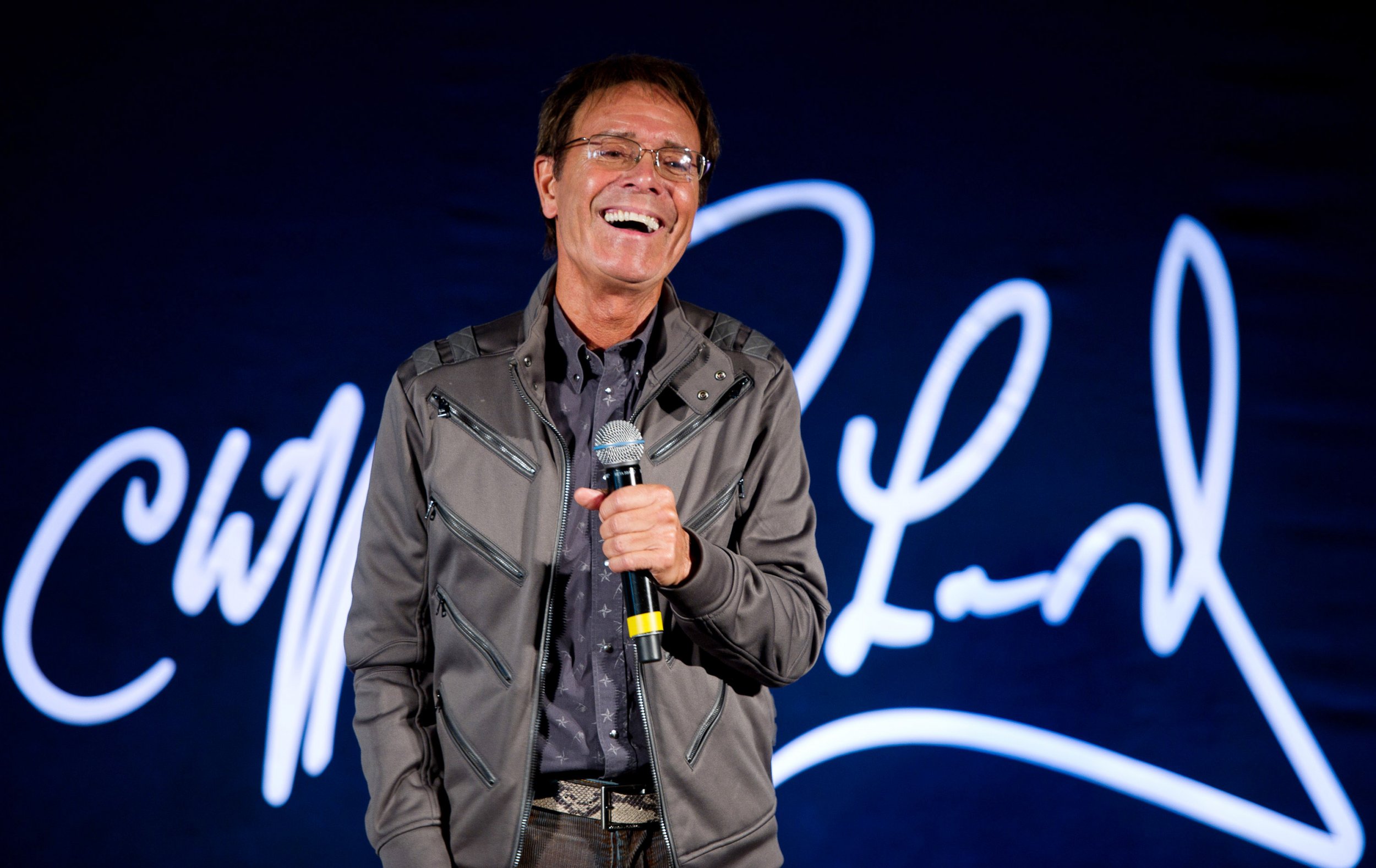 Singer Cliff Richard has told how he feared he "would die" during a 22-month ordeal after being arrested on sex abuse charges.
The 75-year-old star was cleared of historic assault charges after a review of the evidence against him last week.
In an interview with the Daily Mail, Richard said the serious allegations and police investigation had weakened his health. "I was actually due to be playing tennis the day after the [raid at his home in Berkshire]. I play with a pro. I went ahead, but I could hardly lift my arm up.
"I couldn't understand what was happening to me. I thought I was going to die. The stress is physical, not just mental."
Richard was at his holiday home in Portugal when the police raided his Berkshire home—which was broadcast on television live by the BBC.
"That was my introduction to what they were doing and how it looked on the screen," he said. "It was really terrifying, really horrible, and of course that's when I discovered what I was supposedly accused of."
The singer has not stayed at the property since and said he has been "unable to sleep for 22 months."
He is now considering filing a lawsuit against South Yorkshire Police and the "shameful" BBC for the way the story played out in the media, with TV cameras broadcasting the raid on his home.
Richard said: "I want to be able to say: 'The BBC should never have done this.' Somebody has to teach them a lesson and if it's done by suing, let's do it. And the same with South Yorkshire Police. They have damaged me in a great way."
Following the case against him being dropped earlier in June, South Yorkshire Police apologized to Richard over the added stress caused to him by their "initial handling of the media interest in this case."
In addition to his newspaper interview, Richard will speak about his ordeal with friend and broadcaster Gloria Hunniford in a one-hour television interview to air Wednesday at 12.30 p.m. on ITV1.
Cliff Richard Thought He 'Was Going to Die' During Two-Year Sex Abuse Probe | Culture