Climate Ambition Must Not Be a Casualty of the War in Ukraine | Opinion
Climate action has rapidly fallen down the global agenda as new crises emerge and transfix policymakers and opinion shapers. From Russia's war on Ukraine and unprecedented inflation, to fears of a looming food crisis and COVID-19's unrelenting impacts—even hardened climate champions now wonder how to credibly continue to demand urgent actions that can deliver a just transition to a low carbon economy. But, while headlines and agendas change often and cascading crises are shocking, climate should not be on the back burner.
The climate crisis is permanent, rapidly escalating and affects every area of our economic and social lives. And, for that very reason, we should look at the current batch of global crises with a climate lens. It's clear that the Glasgow Climate Pact, today, is on life-support, and that, with the recent Stockholm 50 and UNFCCC Intersessional meetings failing to deliver on critical issues, something now has to give.
The G7 meeting in Germany offered a unique opportunity to the world's richest nations and preeminent big emitters, to renew trust on the greatest and most binding challenge of our time. But, again, leaders of the G7 failed to deliver. They issued a vague statement, promising "to work together to accelerate a clean and just transition towards climate neutrality, while ensuring energy security," but in fact, they chose the easy path by punting of climate resilience while prioritizing short-term concerns about rising oil prices at home. The outcome of this choice is clear: phase up (instead of the phase out/down) of fossil fuel; escalating emissions in the rich world, and precarity in vulnerable communities. In doing so they exhibit double standards and risk worsening the lives of those most vulnerable to climate risks and impacts and subjecting them to even harsher circumstances, with just months to go until COP27.
World leaders should not bury our heads in the sand over this issue. If we don't make a major impact now on global greenhouse gas emissions, we will never be able to make one at all.
Millions of people, across the globe, are beginning to live with real and unprecedented climate-related impacts, while others are contemplating our uncertain futures.  The urgency outlined by the latest IPCC reports exemplified the need for immediate action. And, every day, in our news cycles, we are seeing how the climate crisis is compounding the lives of some of the world's most vulnerable communities. Many of these people lack the resilience, which we have in the Western world, and carry little responsibility for the current levels of climate change.
In April, when severe floods and landslides in South Africa led to the deaths of at least 443 people and the displacement of more than 40,000 more, international media failed to even mention the words "climate change" in their reporting. Such devastation is not purely isolated to far-flung countries, either. In Germany and Belgium, last year, flooding wreaked havoc, killing at least 180 people while entire towns were overwhelmed with water and train tracks were swept away. We will experience more of these disasters in the coming years, at an accelerated rate, and we are completely unprepared.
But what we actually see today is backsliding from many countries on commitments to reduce emissions, especially from those expected to lead the way. Some are outright lying about being on track with the 1.5 degree Celsius warming threshold, according to U.N. Secretary General António Guterres. Even the G7 finance package is too little, too late, as the sources of funding announced are not necessarily new. Such contradictory stances undermine trust and weakens progressive alliances between developed and developing countries.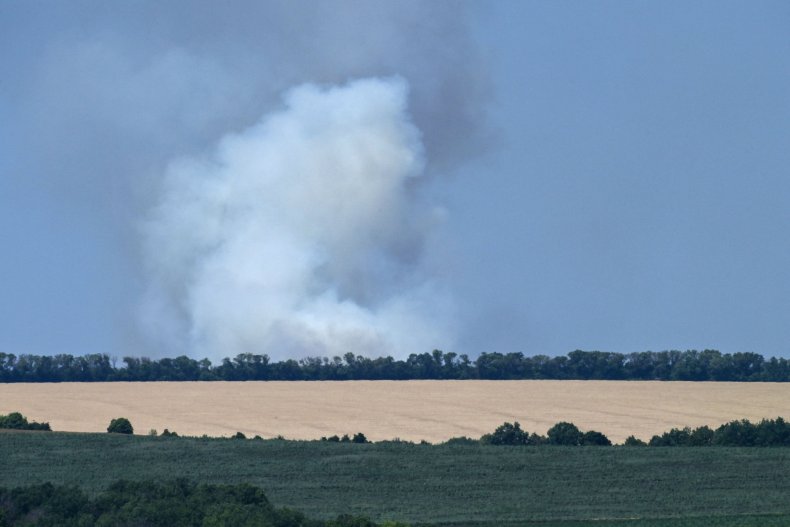 We cannot cede ground and accept defeat. We need all hands-on deck. Every actor, sector, either public or private, needs to play their role and be held accountable. Strategic litigation and legal empowerment are underused tools that can help exert the necessary pressure for a race to the top rather than the popular zero sum "offsetting" game. We must step up our efforts to implement climate solutions for a greener economy—but this requires solidarity.
Global responses to Russia's attacks on Ukraine have shown us how powerful solidarity can look. According to the World Bank, we could see more than 200 million migrants because of climate change by 2050. Are we going to extend to them the same solidarity that is now rightly being shown to refugees from Ukraine? How can we credibly pursue and celebrate a transition that benefits all, if we do not account for the irreplaceable losses faced by those most vulnerable and least able to cope? A "Global Shield" is extraordinary sloganeering, but for it to deliver results, it will require resources that the rich world is yet to commit.
It's time for G7 leaders to return to the spirit of solidarity that led to the Paris climate agreement. It wasn't easy but was essential to unlock 200 national interests and sovereign priorities, to come to an agreement on how to combat climate change, for the greater good. It is not too late, they can do so again in the run up to COP27.
Yamide Dagnet is the director for Climate Justice at Open Society Foundations, the largest global private human rights funder, a former climate negotiator for the U.K. and EU and director on climate negotiations at the World Resources Institute.
The views expressed in this article are the writer's own.