Western Banks Funding Saudi Aramco IPO Betraying Climate Change Promises, Environmentalists Warn
Environmental campaigners have accused banks participating in the Saudi Aramco initial public offering (IPO) of making empty promises on climate change and have urged them to re-think their positions, arguing that their bottom lines are at stake.
Saudi Arabia approved the go-ahead to publicly list shares in its state-owned oil company on Monday—a move that will trigger the long-awaited IPO that will make Saudi Aramco the world's largest publicly listed firm.
A number of corporate banks will now underwrite the shares—meaning they will acquire the initial stocks for re-sale to clients and other investors—but by pumping money into Saudi Aramco, campaigners argue they are aiding and abetting in actions that will only make the climate problems worse.
The Saudi Aramco IPO is expected to raise between $40 to 45bn of additional funds for the firm—dwarfing the previous record of $25bn raised by the Chinese tech firm Alibaba in 2015—and the money will be used for further investment into oil extraction and refinery, in addition to investing in gas and petrochemicals as well.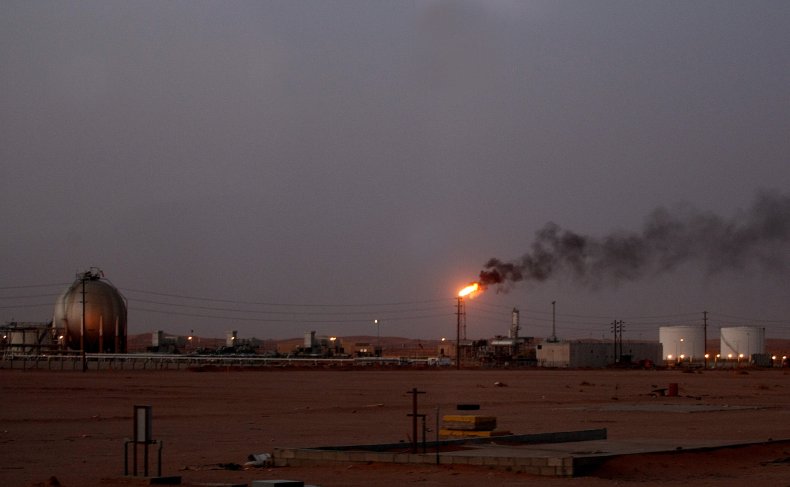 Adam McGibbon, a senior campaigner at Global Witness, an international anti-corruption firm, told Newsweek: "It's a huge injection of capital into the world's biggest polluter at a time when scientists are telling us that our global emissions need to peak immediately and drop sharply after that.
"If Aramco burns all of its oil and gas reserves—which is what they want to do obviously—it would produce 112 gigatonnes of carbon dioxide. According to the Intergovernmental Panel on Climate Change, that's about one third of the entire remaining carbon dioxide that the world can ever emit if we want to stay under the Paris Agreement target 1.5 degrees Celsius.
"Obviously that's just disastrous. For the banks and institutions that are getting involved in this who claim that they support the Paris Agreement, that they care about climate change—well, those words are empty. Completely empty."
Global Witness—alongside Friends of the Earth, Sierra Club and a number of other environmental campaigners—have recently written to the banks involved in underwriting the Saudi Aramco stocks, accusing them of being "devoid of sincerity" in respect to public statements where they vowed to take on climate concerns.
The banks involved—Bank of America, Citigroup, Credit Suisse, Goldman Sachs, HSBC, JP Morgan Chase and Morgan Stanley—all have lengthy portions of their websites dedicated to climate and environmental concerns.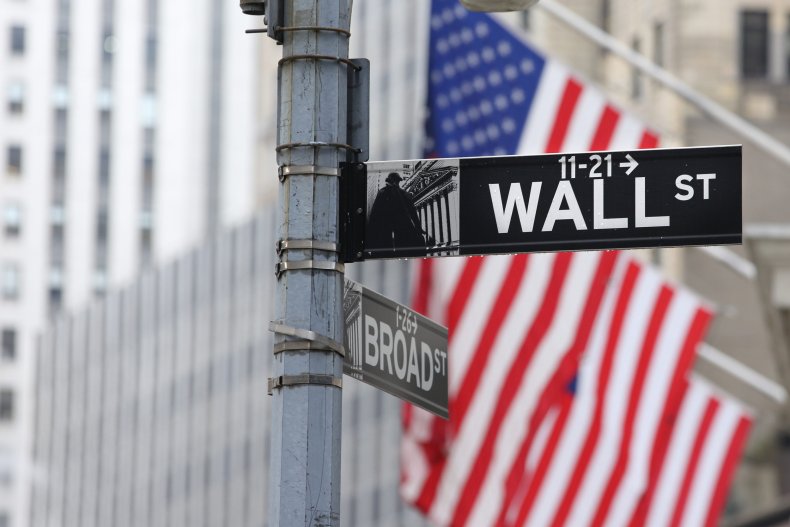 Rachel Kennerley, an international climate campaigner at Friends of the Earth, told Newsweek: "Saying something on paper in a press release and actually taking action are two very different things.
"We see this a lot where banks say things in public that imply that they are taking a positive role in combating climate change, but if you look at where the money is going, then they are actually driving it and pumping in huge sums of money into the very industries that are doing the most damage.
"The idea of a people, investors and banks buying into a company like Saudi Aramco just flies in the face of everything we need to do to stop a climate breakdown."
Newsweek contacted all the banks involved in the underwriting for comment. Credit Suisse and Morgan Stanley said they are not commenting. JP Morgan Chase pointed Newsweek in the direction of commitments on climate change listed on their website. The remaining banks did not respond prior to publication.
Both McGibbon and Kennerley also told Newsweek that it is in the best interests of investors to instead spend their money on the renewable sector or risk the value of their assets declining as the world moves away from fossil fuels.
That message was echoed by Charlie Kronick, a senior programme adviser for Greenpeace U.K., who told Newsweek in a statement: "The decision to only trade on Riyadh's stock exchange, the Tadawul, rather than trading in a global finance centre, is a strong indicator that all is not rosy in the oil patch.
"A local listing is a signal that this really is a fire sale to cash out oil assets before the market turns against oil and the company begins to lose value.
"Like the rest of the world, to avoid catastrophic climate change, the Saudi economy and energy system needs to transform to meet the challenge of a net zero world by 2050.
"Regardless of where the sale takes place, Saudi Arabia has the opportunity to use cash raised from this flotation to invest in a move away from oil and towards sustainable development and renewable energy, to bolster their resilience to a changing world and a changing climate."
McGibbon and Kennerley also said that investors and customers should leverage their dollars to invest away from fossil fuels.
"Money is the fire on which global warming actually burns so what people can actually do is they can let their banks know they don't want them taking part in this," McGibbon said.
"They can withdraw their money from those banks, they can divest their pension funds from fossil fuels and they can tell their banks to invest it elsewhere.
"A lot of people will have their pension funds invest in Aramco without their knowledge."
The prospectus for the IPO will be released on November 9 for it take place in December.