Climate Change Could Cause 'Dramatic' Beer Shortage and Price Hikes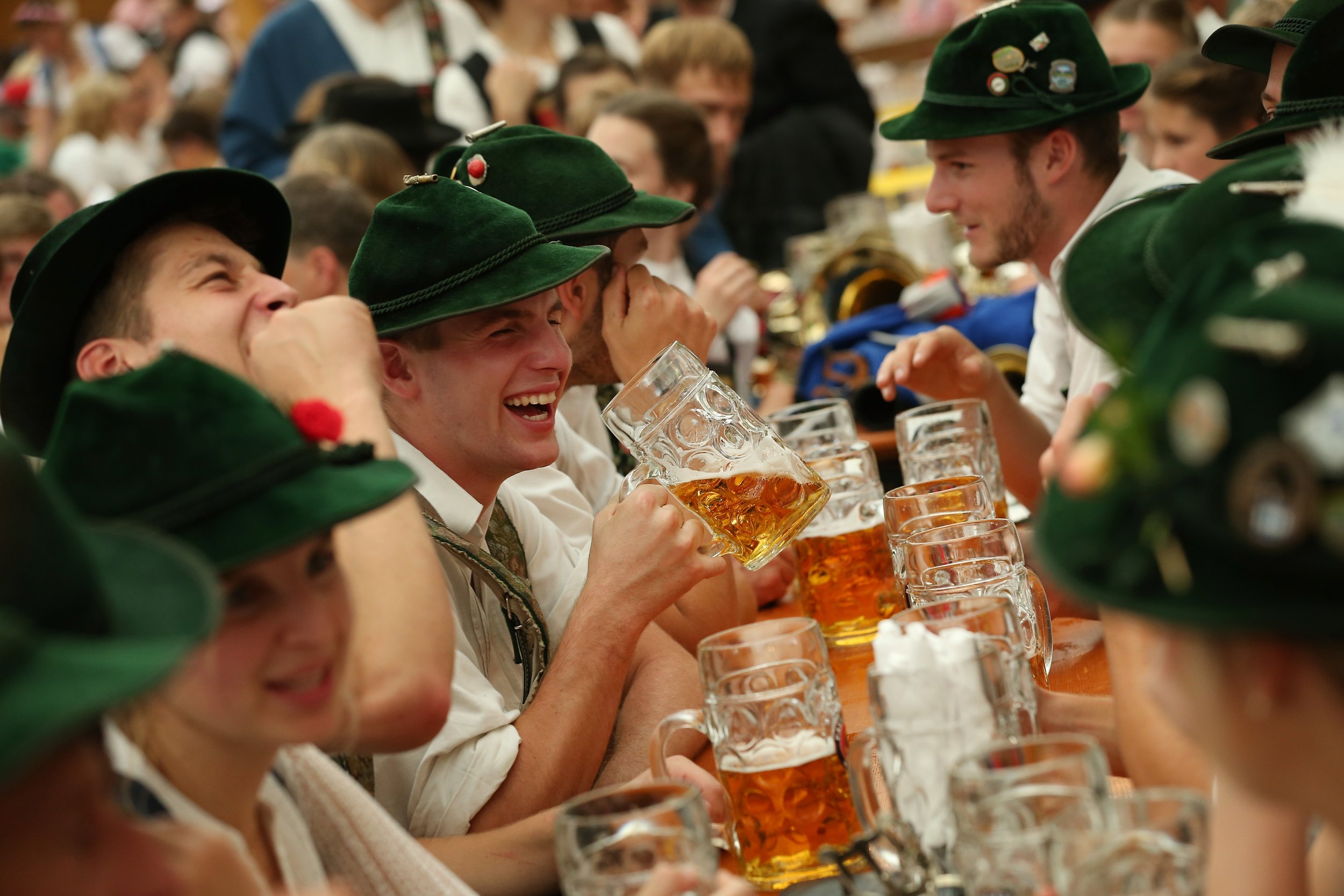 Climate change has been linked to a host of worrying outcomes for Earth, including an increase in the frequency and severity of extreme weather events, mass extinctions and rising sea levels. But if these possibilities don't concern you then new research published in the journal Nature Plants might just do the trick.
An international team of scientists has found that changes to the planet's climate could threaten the global beer supply, causing shortages of the beverage and making it more expensive.
This is because yields of barley—the main ingredient in beer—are expected to decrease substantially if severe droughts and heat extremes become more frequent (as is predicted by many future climate scenarios). Such reductions in yields could lead to "dramatic" falls in consumption of the world's most popular alcoholic drink (when measured by volume consumed), the authors say.
Barley is particularly sensitive to extreme weather events. However, the vulnerability of the global beer supply to the changing climate has never been assessed.
"Climate change might have drastic effects on many of our so-called 'luxury goods,' which might in turn [affect] our social lives," Wei Xie, an author of the study from Peking University, told Newsweek. "In this study we take beer as one such example to highlight the ways climate change will affect our lives.
"We think that our results might attract further attention from societies, nations and of course beer-loving individuals at the helm on climate change effects," he said. "Seeing that climate change is affecting our lives in more ways than we imagined before, they might start to think of ways to strengthen global efforts on emissions reduction."
In the study, the researchers predict that global barley yield losses could range anywhere between 3 and 17 percent by the end of the century, depending on the severity of the climate conditions. Meanwhile, declining barley yields will result in proportionally larger decreases in the barley made available for beer as more essential commodities are prioritized (currently, beer production uses up about 17 percent of the world's barley).
In the most severe scenarios, it is estimated that global beer consumption would decline by 16 percent, or 29 billion liters—which is roughly equivalent to the total annual beer consumption of the U.S.—and prices would double on average. In the least severe scenarios, global consumption is predicted to drop by 4 percent while prices rise by 15 percent.
These effects will vary across different regions. Countries that consumed the most beer by volume in recent years will see the biggest decreases, according to the study. For example, China—the largest consumer—could see reductions in consumption of up to 4.34 billion liters. Meanwhile, consumption in the U.S. could drop by between 1.08 and 3.48 billion liters.
Changes in the price of beer in a given country will be affected by the ability and willingness of consumers to pay more for beer rather than consume less. Because of this, the biggest price increases will not necessarily be seen in places where beer is currently most expensive—such as Australia and Japan—but in relatively affluent and historically beer-loving countries like Ireland.
The price of beer there could increase by between 43 and a staggering 338 percent by 2099 under the most severe climate scenarios, the authors suggest. In the U.S., the beer price under this scenario could go up by $0.66 per 500 milliliters (or $2.83 per 6-pack of 12-ounce beers), which is about a 34 percent increase above current average prices
It is important to note that the study only examined the effects of climate change on barley yields, but the availability of other ingredients in beer, such as hops and clean water, could also be affected, further exacerbating the problem.
"Increasingly research has begun to project the impacts of climate change on world food production, focusing on staple crops such as wheat, maize, soybean and rice," Xie said in comments provided to Newsweek. "However, if adaptation efforts prioritize necessities, climate change may undermine the availability, stability and access to 'luxury' goods to a greater extent than staple foods."
Although some attention has been paid to the potential impacts of climate change on luxury products like wine and coffee, the researchers say, the effects on beer have not been carefully evaluated.
"While the effects on beer may seem modest in comparison to many of the other—some life-threatening—impacts of climate change, there is nonetheless something fundamental in the cross-cultural appreciation of beer," Dabo Guan, professor of climate change economics at the University of East Anglia and author of the study, said in a statement. "A sufficient beer supply may help with the stability of entertainment and communication in society."
"It may be argued that consuming less beer isn't itself disastrous, and may even have health benefits," he said. "Nevertheless, there is little doubt that for millions of people around the world, the climate impacts on beer availability and price will add insult to injury."
This article has been updated to include additional comments from Wei Xie.