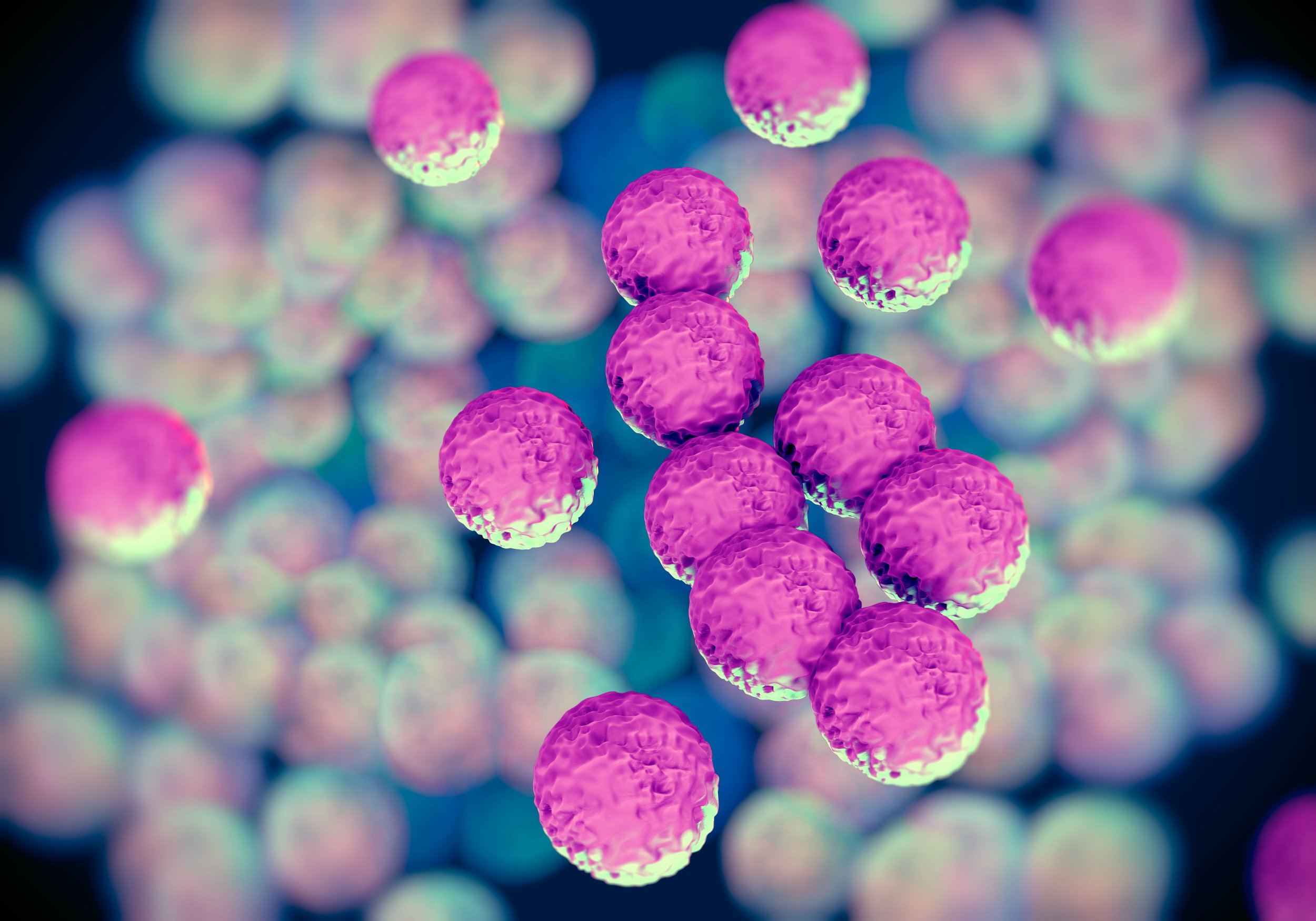 Climate change could worsen the spread of microbes which are immune to drugs and substances we use to kill them, such as antibiotics, scientists have warned.
Overusing antibiotics, in both humans and animals, is commonly blamed for the growing threat of what is known as antimicrobial resistance. Antibiotic resistance, a subset of antimicrobial resistance, is one of the "biggest threats to global health, food security, and development today," the World Health Organization has said.
The authors of a study presented at the 29th European Congress of Clinical Microbiology and Infectious Diseases (ECCMID) say global warming could also play an important role. The study has not yet been published in a peer-reviewed journal.
The team were partly inspired to explore this association off the back of a 2018 study published in the journal Nature, which showed the combination of rising local temperatures and population density in the U.S. was linked to an increase in antibiotic resistance.
A spike in temperature of 10C was linked with a 4.2 percent increase in antibiotic resistance to E.coli, which can trigger serious food poisoning; a 2.7 percent increase in Staphylococcus aureus, which can cause skin infections and food poisoning; and a 2.2 percent increase in Klebsiella pneumoniae, which can cause pneumonia.
In the new study, the authors wanted to find out if they would find similar trends in Europe, "A region with diverse healthcare systems and societies."
Across 30 countries part of the European Antimicrobial Resistance Surveillance Network over six years, the researchers focused on the prevalence of pseudomonas aeruginosa (CRPA) which can cause pneumonia and skin infections; Klebsiella pneumoniae; multiresistant E.coli; and Methicillin resistant Staphylococcus aureus (MRSA), which also generally targets people who are sick in hospital.
The study revealed statistically significant links between Klebsiella pneumoniae, multiresistant E.coli and MRSA during the warm season. CRPA was meanwhile associated with changes in temperature during the warm season.
"These results reveal two aspects: climatic factors significantly contribute to the prediction of AMR in different types of healthcare systems and societies, while climate change might increase AMR transmission, in particular CRPA," the authors wrote.
"Based on the data we have, we observe the association with seasonal warming only for CRPA so far," Dr. Hani Kaba, a biologist at University Medical Center Göttingen and first author of the study, told Newsweek.
This potential association is arguably worrying considering the United Nations last year warned of a 2030 deadline to cut greenhouse gas emissions and avoid global warming rising to 1.5 degrees Celsius above pre-industrial levels. Such a climb is predicted to bring with it extreme weather events such as flooding and heatwaves, which could in turn affect access to food and—as the authors of the antimicrobial resistance study point out—public health.
Kaba commented: "Our present study could for the first time identify a potential association between climate change and antimicrobial resistance (AMR). Our results show this data for European countries, however, this association might be of global validity and some regions would have a higher risk than others."
However, Dr. Kaba cautioned: "At the same time, we still do not fully understand the mechanisms responsible for such an association and whether it is causal or not."
Professor Simone Scheithauer, senior Author and Institute Director, Institute of Infection Control and Infectious Diseases, University Medical Center Göttingen, explained to Newsweek: "Generally, what we describe in our work is models. These are based on recent developments in climate and AMR and under consideration of potential socio-economic and health system related confounder variables. Models are somehow hypothetical and consequently, they might be accurate and on the other hand, they might not be so.
"Therefore, we subjected our models to further quality checks. Since the models showed good AMR estimations for some countries outside the selected sample, and because we could reproduce previous results obtained by different modelling and sampling methods, there's a good chance that our models describe part of the true picture. We mention here the word "part" because the models explain only 70-75 percent of the reasons lying behind AMR variance, so there's still work to do."
Scheithauer added: "For the moment, the uses are mainly for research purposes. At this stage we cannot make any recommendations for the future. We need further research to know more about this potential association. We need to monitor future developments and collect additional data.
"Our study provides the first hint that climate change might affect (the transmission of) antimicrobial resistance, in particular CRPA. This would be one additional risk resulting from a warming climate. The increase of AMR is a serious threat to communities worldwide and this is known to everyone."
About the writer
Kashmira Gander is Deputy Science Editor at Newsweek. Her interests include health, gender, LGBTQIA+ issues, human rights, subcultures, music, and lifestyle. Her work has also been published in the The Independent, The Independent on Sunday, The i Newspaper, the London Evening Standard and International Business Times UK.