Climate Change Creates More Violent El Nino Storms, Says Study
A history of 33 El Ninos since 1901 has shown that climate change can make for more violent storm patterns, according to a study published Monday in the Proceedings of the National Academy of Sciences, according to an article in the Associated Press.
Since 1970, the study says, El Ninos—warming of the equatorial Pacific, which ultimately triggers worldwide weather extremes—have been forming further and further to the west. With the weather pattern forming in warmer waters, the resultant El Ninos have become stronger over time in some cases. Before 1978, 12 of the 14 El Ninos formed during the study's time period formed up in the east. After 1978, all but 11 were western phenomena.
El Ninos can cause drought conditions in drier climates, such as Australia, Saudi Arabia or India while causing flooding in wetter climates, such as the Pacific Northwest or England. It makes winters milder and wetter and causes more hurricanes in the Pacific versus the Atlantic.
But El Ninos can be extremely deadly. During the 1997-98 El Nino, thousands died worldwide from severe heat waves, high amounts of flooding, severe storms, tornadic activity, wildfires and drought. Worldwide, the storm cost somewhere between $32 billion and $96 billion in damages, according to an estimate by the United Nations.
El Nino's slow but steady shift away from International Dateline, eastward of the Deadline but generally westward, is important to note because of the warmth of the water in the west, according to study lead author Bin Wang, an atmospheric scientist at the University of Hawaii.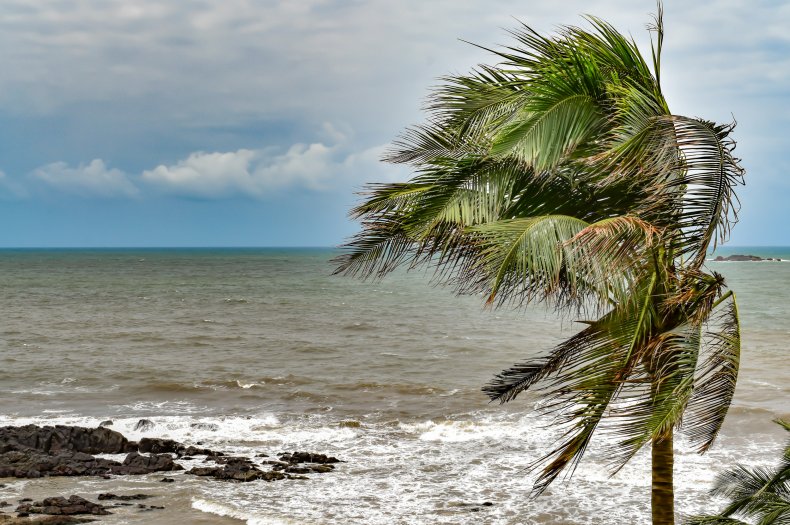 Wang pointed out that there have been three "super" El Ninos, in 1982, 1997 and 2015. All three started in the west. During each of those El Ninos, the world broke new average temperature records.
Many forecasters predict a total lack of an El Nino or La Nina—the colder atmospheric counterpoint to El Nino, which causes heavy rains in dry atmospheres and drought conditions in wet atmospheres—during the upcoming winter months.
La Ninas were not part of the published study.
Allan Clarke, an El Nino expert at the University of Florida, disagreed with the findings in a statement to the AP. According to him, the study "focused too much on water temperature, when so much of El Nino formation depends on how water and the atmosphere are interconnected."
"El Nino events are becoming stronger under continued climate change," Georgia Tech climate scientist Kim Cobb, who wasn't part of the research, said in an email to the Associated Press.