DNC Votes Against Climate Change-Only 2020 Debates, Participation in Single-Issue Debates
The Democratic National Committee voted Saturday to reject single-issue presidential candidate debates over topics including climate change.
DNC members voted down a resolution which would have allowed 2020 presidential candidates to attend debates devoted to one specific topic, a piece of language which was inserted by climate change activists at a controversial Resolutions Committee last Thursday. As it stands, the Democratic Party presidential candidates are not allowed to appear together on stage outside of official DNC-sanctioned debates.
A 222-137 DNC vote overseen by Chairman Tom Perez defeated the Thursday resolution which called for a standalone Climate Crisis debate. The resolution received heavy support from The Sunrise Movement in San Francisco, a PAC for young people dedicated to reducing the harmful effects of climate change and in support of Congress' Green New Deal.
"The DNC concluded that it should not hold debates devoted to one specific topic, nor can it agree to requests for such debates by individual presidential candidates," reads the text which was approved by the committee but conflicted with the Thursday resolution.
The Thursday resolution that was reversed "essentially lifted the ban on candidates being unable to appear together on a stage at a forum or a candidate gathering," Washington State Democratic Party Chair Tina Podlodowski told CNN.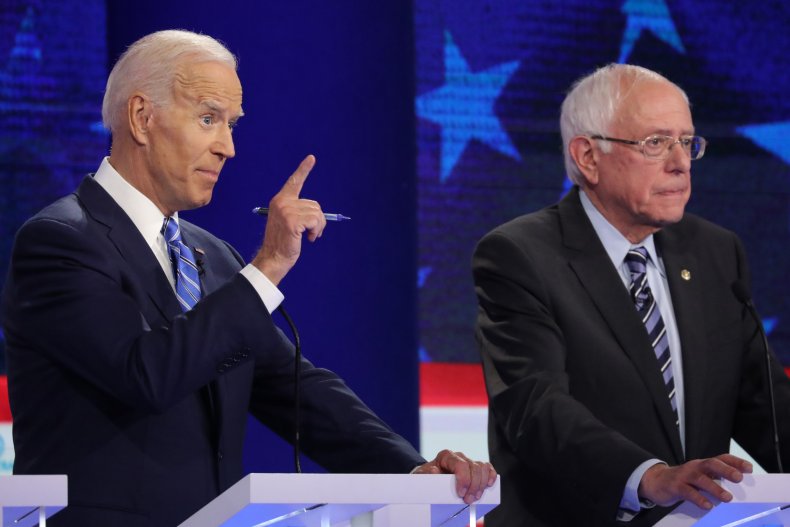 Environmentalists and several 2020 candidates including former Texas congressman Beto O'Rourke and Massachusetts Senator Elizabeth Warren were among those who criticized the DNC's decision Saturday.
"This decision is as baffling as it is alarming. Our planet is burning— the least we can do as a party is debate what to do about it," O'Rourke tweeted Saturday, responding to a reporter's remark it's "not at all a shock there will be no DNC climate debate."
Several environmentalists and liberal activist groups including The Sunrise Movement expressed immediate concern over the DNC's move, and several pundits including The Young Turks' Ana Kasparian remarked it was "deeply embarrassing."
"Climate change is an existential crisis that threatens all of us—and we need to take bold action now to stop it before it's too late. That's why we need to have a #ClimateDebate," wrote Warren in a Friday tweet.
"The planet is literally burning, and the #DNC won't allow a #climatedebate," remarked Nicole Sandler. Several DNC critics floated the idea that the move against such one-topic debates is intended to protect former Vice President Joe Biden. Perez noted "it would disrupt the process the candidates have agreed to," despite all of the candidates saying they want a climate debate.
As CNN reports, former Bernie Sanders campaign leader Symone Sanders, who is now Biden's senior campaign adviser, was booed by Sunrise Movement members and other activists for not supporting the climate debate Thursday.