It is encouraging to see the collective energy of government agencies shifting their understanding of sustainable practices toward greater stewardship of natural resources and equitable approaches to the wealth gap. These are principles central to combating climate change, and this shift will have significant impacts on governmental and financial systems around the world. As a result, federal government agencies and private funders finally have a lot of interest in investing throughout Indian Country in support of climate resilience and adaptation efforts.
Remember that Indigenous communities in the United States have lived in harmony with nature for over 10,000 years. They developed traditional and nature-based solutions to adapt to changes in environmental conditions repeatedly over hundreds of generations and have demonstrated remarkable resilience despite purposeful government attempts to destroy their communities. As such, agencies should look to Tribal nations as equal partners when undertaking programs and initiatives that address climate change in Indian Country.
Current government programs and prescriptive grant opportunities designed with little to no Native input do not honor the Indian trust doctrine nor long-established Indigenous expertise as cultural and environmental stewards. Tribal leaders know how to integrate traditional knowledge with Western science and practices to preserve their culture and heritage. This proficiency benefits their own communities and can serve as a model for communities across the country.
Today, there are 574 federally recognized American Indian and Alaska Native tribes and villages, a designation that establishes a nation-to-nation relationship with the United States. For nearly 200 years, this status has intended to afford First Peoples the right to greater influence and control over development, especially federal programs and policies implemented in and upon their sovereign territories. The federal government has the fiduciary trust responsibility to support Tribal self-government and economic prosperity. Collectively, these rights mandate a process that must go beyond mere consultation. All federal agencies should provide the necessary resources and flexibility to Tribal nations to ensure their prosperity, particularly as they move forward with implementation of their Federal Climate Adaptation Plans.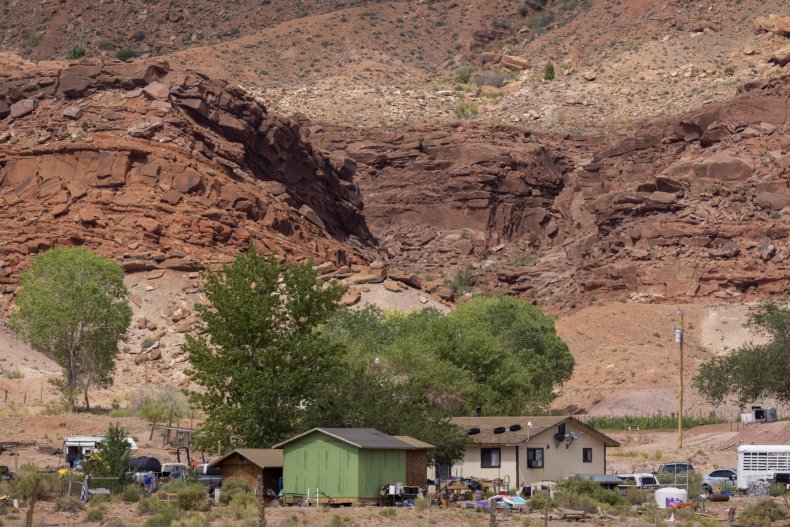 With their deep ties to the land and reliance on subsistence practices, Indigenous communities have been especially vulnerable to the impacts of climate change. This is of particular importance as the current climate crisis has largely been driven by non-Native practices that threaten to destroy the very way of life that has protected Tribal lands for so many generations. Genuine support for Indian Country must recognize this fact and create true partnerships with Tribal communities and Native-serving organizations directly.
There are over 56 million acres held in trust by the federal government and hundreds of sovereign nations with unique histories and cultures, providing for countless opportunities to develop meaningful Tribal partnerships in the race to combat climate change. It begins with sincere engagement with Tribal leadership to learn, understand and embrace Native values and priorities. When seeking to build capacity and knowledge, agencies must provide funding for Indigenous-led processes and those that integrate traditional and Western practices. They must also reduce the unnecessary burden and rigidness of funding allocations to allow for program designs that honor traditional knowledge and best support Tribal customs and heritage. This builds internal capacity by better aligning funding with practices that enhance existing Tribal leadership structures and engage Tribal youth, who are already inheriting the responsibility of protecting Mother Earth.
Now is a pivotal moment to change the status quo and finally recognize the strength and value of traditional knowledge, sovereignty and culture. President Joe Biden reaffirmed the federal government's commitment to the trust responsibility last year, however, one need not look far back in history to find inexcusable trust irresponsibility. Climate change presents a unique opportunity to reset this relationship to one that sees the other as an equal partner, not just in legal standing, but with expert knowledge. When it comes to nature and climate change, Indigenous peoples have much more to teach than learn.
Roger Fragua (Jemez Pueblo) is executive director of Flower Hill Institute, a Native-led and serving nonprofit that serves Tribal communities throughout Indian Country.
Ryan Mast serves as climate adviser to Flower Hill Institute and previously led sustainability offices in the cities of New Orleans and Albuquerque.
The views expressed in this article are the writers' own.