Climate Change Is Driving Lobsters out of New England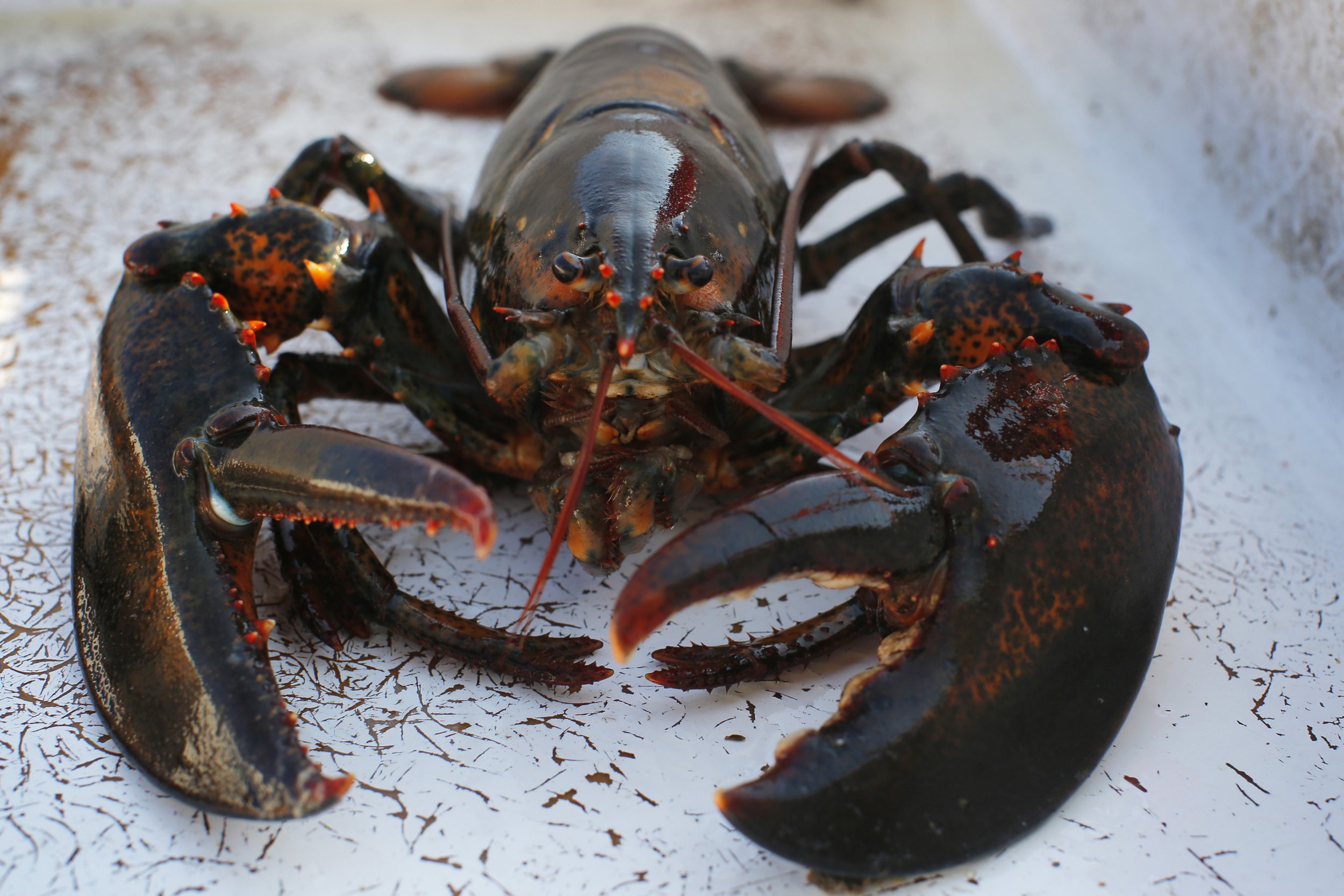 This story originally appeared on CityLab and is reproduced here as part of the Climate Desk collaboration.
There was once a time in America when lobsters were so abundant people caught them at the shore by hand and used them as field fertilizer. But now vast stretches of New England are as devoid of the crustaceans as the moon's surface, a lobster drought partly due to the ever-warming oceans.
This past month was the hottest September globally in 136 years of records. Just as the growing warmth affects humans, it affects lobsters, which are sensitive to temperature. (That's one reason David Foster Wallace famously argued we shouldn't boil them.)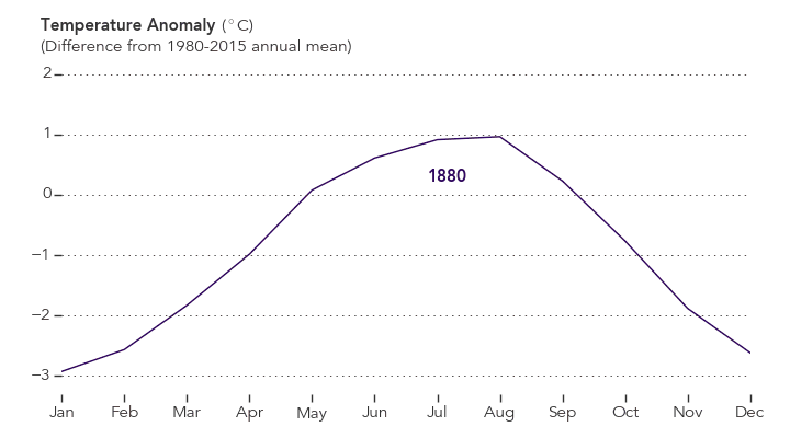 But the lobsters have not disappeared. They've simply relocated northward to avoid the steamy waters. Their new choice of digs has caused havoc among Connecticut and New York fishing communities—some of which now have switched to harvesting clams and seaweed—while simultaneously creating a lobster boom in Maine.
We can watch their movement over the decades thanks to this nifty visualization from NASA, which uses data from Rutgers University's OceanAdapt. It depicts lobster catches from the late '60s to 2014 off the New England coast, where the sea surface has warmed 99 percent faster than the rest of the planet's oceans. Note that the lobsters probably are not physically trekking north in some great, 10-legged migration. It's just that juvenile lobsters in the southern seas are less likely to survive—they're vulnerable to heat stress and parasites—while northern waters provide a refuge.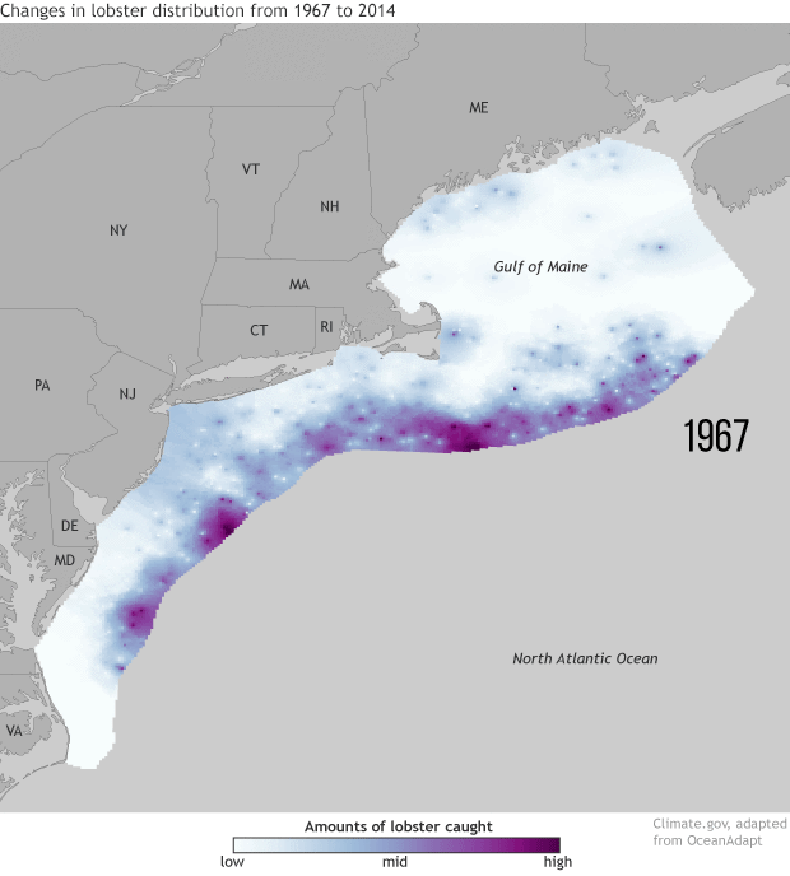 NASA's Emily Greenhalgh has an insightful commentary on the region's lobster woes. Here's an excerpt:
The lobster industry in New York and southern New England has nearly collapsed. From 1996 to 2014, New York's registered lobster landings dropped 97.7%—from 9.4 million pounds in 1996 (the state's most profitable year) to 215,980 pounds in 2014 (the latest data available). The story is much the same in Connecticut, where landings fell 96.6% from the most profitable year, and in Rhode Island, which saw a 70.3% drop from its most profitable year….

While southern New England lobstermen have found increasingly empty traps since the mid-90s, Maine's lobster fishery has boomed. From 1994 to 2014, Maine's landings surged 219% to more than 124 million pounds….

Maine's economy has reaped the benefits of the lobsters' move. In 2014, New England's lobster industry was worth $564 million. Maine alone reported $459.6 million—81% of the total.
Given the planet continues to bake with record temperatures, Maine shouldn't get comfortable with the notion of always-full traps. According to NASA, experts are already predicting an even more-distant home for lobsters—"Newfoundland and the north shore of the Gulf of St. Lawrence."