Climate Change May Lead to Poor Mental Health, New Study Finds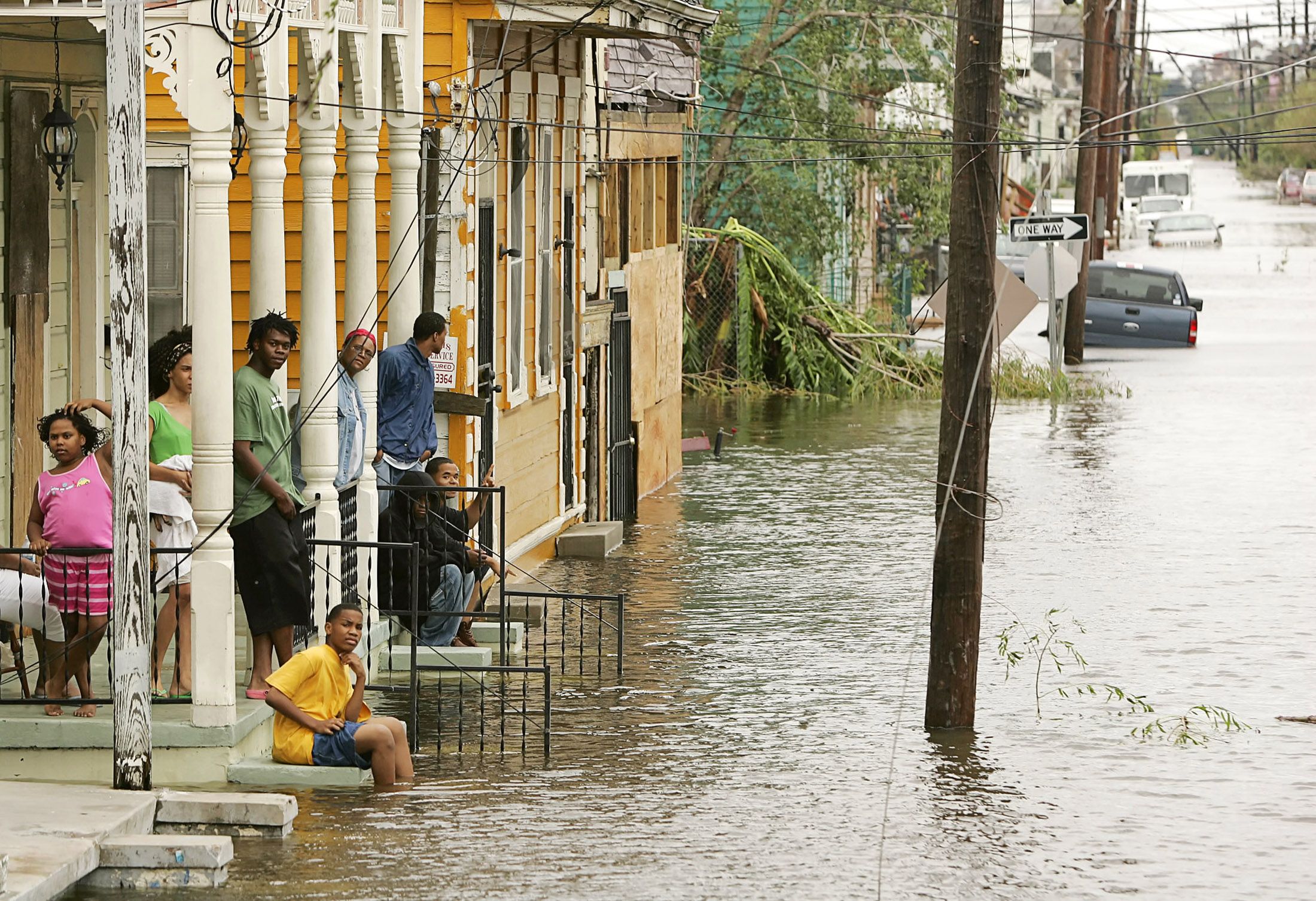 Those who recognize that climate change is real know the modern-day phenomenon has a widespread impact on human health. A large body of research links medical conditions such as asthma and certain cancers to global warming. Yet less is known about the harmful effect of climate change on mental health.
A new report, however, finds climate change may precipitate psychological conditions including depression, post-traumatic stress disorder and anxiety. The report was published Wednesday, a day after President Donald Trump issued new measures to roll back the Obama administration's anti–climate change policies.
Research shows that global warming is contributing to the increase in extreme weather, adding to the frequency of natural disasters such as hurricanes and tornadoes. This, in turn, negatively affects living conditions, agriculture and community infrastructure (such as building safety, as well as access to transportation, hospitals and clean water), which the report says contributes to poor mental health. For example, studies conducted in the aftermath of Hurricane Katrina found approximately one in six residents living in affected areas met the criteria for PTSD, while 49 percent could be classified as having a mood disorder such as depression or anxiety.
The report also found that more gradual effects of climate change, such as the frequency of extreme temperatures and rising sea levels, affect mental health in larger populations, causing problems such as food insecurity and a higher risk for certain infectious diseases. "We know that warmer temperatures tend to be associated with aggression and conflict," says Susan Clayton, a Whitmore-Williams professor of psychology at the College of Wooster in Massachusetts and lead author on the report. "We know that if people have to migrate and have to leave their home, it's a specific risk factor for mental health."
The American Psychological Association and ecoAmerica—a nonprofit based in Washington, D.C., working toward climate solutions—collaborated on the report. It's based on more than 250 relevant published studies and is an update of a similar report published in 2014. Clayton says she and her fellow researchers "decided to revisit the issue because there's been more coverage since then."
"We wanted to put a little more emphasis on the fact that people can do things to avoid and mitigate the effects," Clayton says.
Public information on climate change can also cause some people to experience "eco-anxiety," especially with the polarizing politics that currently surround the issue. "This is something that not many people have been talking about. People are worried about climate change—it's uncertain," she says. "They don't know what's going to happen, and it might be enough to precipitate a mental health problem." A study published in 2012 found the more complex information people receive about climate change, the more powerless they feel. Additionally, people who feel ignorant about environmental science are more likely to want to avoid learning about climate change all together.
Despite a bevy of studies that prove otherwise, the Trump administration—including Environmental Protection Agency chief Scott Pruitt—have questioned the scientific validity that climate change is real and mostly caused by humans. Several weeks ago, Pruitt went so far as to say carbon dioxide emissions are not the primary cause of global warming.
Clayton says that despite these political challenges, community leaders must make efforts to manage the more direct impact of climate change and lessen the carbon footprint of residents. This includes encouraging people to commute to work by bike or foot rather than by car. It's also critical that communities better prepare for natural disasters, which could help minimize feelings of anxiety, loneliness and depression that often occur after a disaster strikes, the report says.
"I would say the most practical thing people can do is become informed and find out what are the threats in their local area. Once you have that info, you can prepare yourself," says Clayton. "The pool of people affected is greater than we think."