Climate Change Is Good | Opinion
If humankind rises to the challenge and reverses the carbon emissions, our lives in 30 years will be OK. Let us look at Greta Thunberg on a Friday in the future after the climate crisis.
Thunberg lives in a cool apartment retrofitted for climate change with deep insulation, as well as its own solar air-conditioning and heating systems. It has a green wall of plants and a balcony where she can grow a few vegetables. Machines automatically recycle or compost waste. Across the developed world, political parties that prioritize the fight against climate change have been in power for decades. Since these administrations have banned exhaust-emitting cars from cities, Thunberg drives an electric car, and there is little air and noise pollution. The streets are shady and tree-lined, and the city has lots of parks, urban forests and other green spaces. Drones deliver organically grown food from a local, urban farm skyscraper, and farmers use ancient, sustainable techniques. Magnetic levitation, known as "maglev," trains have replaced short plane flights.
How important is this story of a Friday in the future?
With Kerrie Bertele of the German consultancy Gravity, Stéphanie Feiereisen of Montpellier Business School in France and Chris Storey of the University of Sussex in England, I investigated what a person needs to adopt innovative technologies. Our research shows that stories can make people believe they can change things. If you have an enthusiastic story to tell, you can get people to follow you.
What Generation G (for Greta) activists, the young rebels against extinction, are lacking is positive storytelling. They communicate only catastrophe. To spark a worldwide movement against climate change, we need to shift our focus to inspiration, not fear. People must be able to embrace their stories and see their Fridays in the future.
There are solutions to the climate crisis. One of them is storytelling. Sixty-five thousand years ago, what may be the first humans in Australia came here from Asia—and started painting rocks. Throughout history, humanity has evolved by telling stories. Therefore, why wouldn't our species use this most powerful tool as we try to make our next great developmental leap?
A future story is a long-term vision that identifies the change—the gap which we intend to close. We achieve future stories more often if they stem from the personal interests and values that energize us and help us stay focused.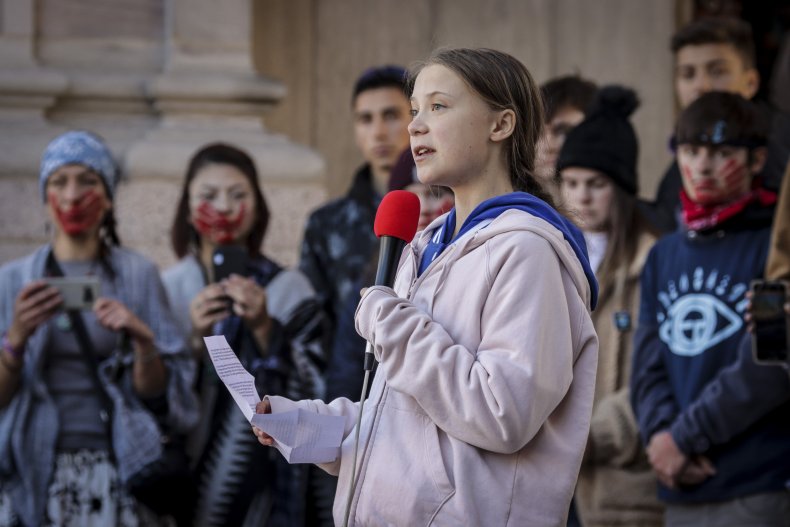 However, while stories make people act, they often cannot make people accept overwhelming, complicated solutions. Our research showed that understandable metaphors are the key here. "Carbon removal" is complex. "Carbon vacuum cleaning" is understandable. "Farm transformation" is complex. "Farm skyscrapers" are understandable. We must use these meaningful metaphors to lead people to embrace the solutions that help us achieve future stories.
The climate crisis is vast, but we can solve it. Together with practical solutions, like planting and growing 1.2 trillion trees, carbon removal and farm transformation systems, solving climate change communications will bring a stable climate to the much nearer future for Gen G and the rest of us.
Tom van Laer is Associate Professor of Narratology at the University of Sydney.
The views expressed in this article are the writer's own. This article has been updated to reflect Stéphanie Feiereisen's association with Montpellier Business School.