To curb the effects of climate change, the Paris Agreement calls for limiting the rising temperature only 2 degrees Celsius, but a new study recommends even less.
Scientists from the Chinese Academy of Sciences studied how the weather may change if humans are able to limit climate change. Published in Nature Communications, the study found that by changing the goal from 2 degrees to 1.5 degrees Celsius could prevent extreme precipitation events, such as abnormally high rain or snow that can lead to severe flooding, landslides and debris flows.
"As the climate warms, both the mean state and the variability of extreme precipitation are projected to increase, inducing more intense and dangerous extreme events," Tianjun Zhou, an author on the paper, said in a press release. "Limiting global warming to 1.5 degrees Celsius, compared to 2 degrees Celsius, would reduce areal and population exposures to once-in-10-year or once-in-20-year extreme precipitation events by approximately 20 to 40 percent."
The team used climate models and socio-economic projections that could predict future climate changes, as well as their impacts. The scientists primarily looked at how climate change would affect the global monsoon's regions extreme precipitation events, as that area includes nearly two-thirds of world's populations and includes areas both north and south of the equator. It also experiences more extreme precipitation than any other land mass on Earth.
Of the global monsoon region, South Africa is the most impacted by extreme precipitation events, followed by South and East Asia.
"Realizing the 1.5 degrees Celsius low warming target proposed by the Paris Agreement could robustly benefit the populous global monsoon region, in terms of lower exposure to precipitation extremes," Zhou said. "[Our results] are robust across climate models, different definitions of dangerous events, future greenhouse gas emissions scenarios, and population scenarios."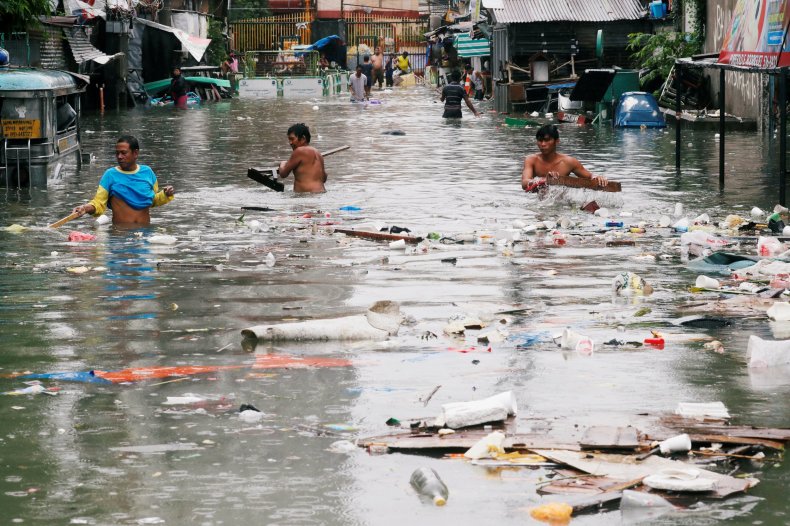 The scientists plan to continue to look into how reducing climate change by half a degree Celsius would affect precipitation extremes and hope to call attention to the issue in those regions that experience those events and will be the most affected by the increased precipitation.
According to the Union of Concerned Scientists, climate change can be address by using renewable energy so that fewer fossil fuels are here, as well as reducing tropical deforestation and carbon emissions. Additionally, a new study found that discarded plastics could be emitting greenhouse gases, which further contribute to climate change by absorbing heat and warming the environment.