Climate Change is a Health Crisis. The Treatment is Legislative Climate Action | Opinion
A recent report from UNICEF stated that nearly half of the world's children are at "extremely high risk" from the impacts of climate change including extreme heat. This report comes on the heels of the National Oceanic and Atmospheric Administration (NOAA) designating July 2021 as the hottest month on record. The prior record, set in July 2016, was equaled in 2019 and 2020.
There is no "climate doctor," but if there was, that doctor would treat a wide range of health consequences due to climate change. The latest United Nations report said that it is "virtually certain that hot extremes (including heatwaves) have become more frequent and more intense" compared to the 1950s. These heatwaves pose a grave risk to health, with widespread consequences including higher rates of suicide, heart attacks and kidney failure, spread of infectious diseases, jeopardized food security and increased risk of heatstroke and death.
If anyone is wondering if doctors and nurses are concerned about climate change, the answer is yes. The climate crisis is an urgent public health crisis.
Climate events disproportionately impact those who contribute least to heat-trapping emissions, including low income communities and communities of color here in the U.S. and globally, such as island and African nations. Medicine alone is not enough to protect these individuals and communities from climate change. The treatment they need can only be achieved by mobilizing political will and urgency.
The most recent U.N. report on climate change confirmed that some degree of warming is now irreversible, but it also described what we need to do to protect health and prevent worsening heat extremes in the future. Heat-trapping emissions have contributed to an approximate 1°C rise in global temperature compared to preindustrial times. Continued warming will lead to profound heat conditions, with both increased frequency of heatwaves and higher heat extremes. With 1.5°C warming, a heat extreme that previously would have happened once in a decade, will occur four times as often. With 2°C warming, heat extremes that previously would have happened once every 50 years, will occur almost 14 times more often.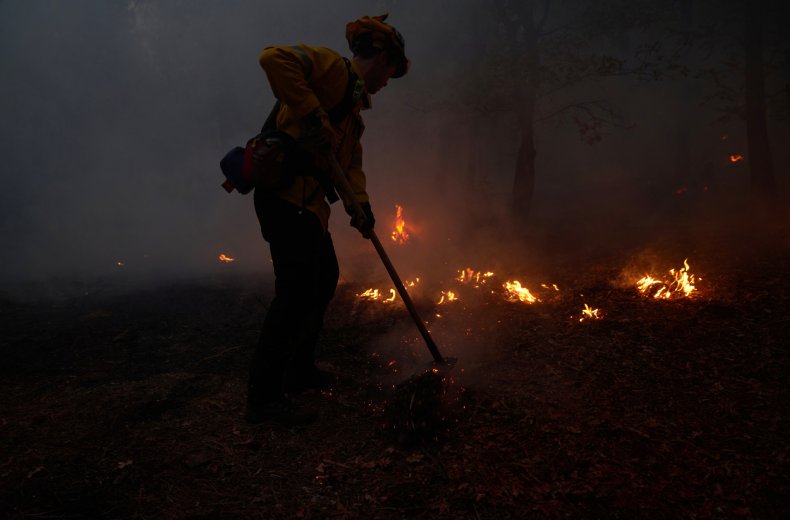 Kim Cobb, the lead author of the U.N. report's first chapter, illustrated a warming world: "A 1.5 degree Celsius world is a fundamentally different world with larger extremes and larger climate damages than a 1 degree C world that we're more or less in right now, which is fundamentally different than the world before this all started."
So how do we avoid this "fundamentally different world" and protect the health of children? The report stated that global warming of 1.5°C will be exceeded during the 21st century "unless deep reductions in CO2 and other greenhouse gas emissions occur in the coming decades." But, it also confirmed that humanity can still take a stand and limit long-term warming beyond that. Through coordinated global efforts, global warming of 1.5°C is "more likely than not to be exceeded" during the 21st century if we drastically reduce current levels of heat polluting emissions (which includes CO2 and other greenhouse gases) and essentially reach net zero emissions by around 2050.
Net-zero emissions by midcentury is an ambitious goal with a timestamp. CO2 levels have increased by over 32 percent over the past 60 years and lowering emissions will require broad legislative support. But it is the path forward to mitigating the most concerning impacts of climate change, including worsening heat extremes. As Secretary of Energy Jennifer Granholm said, this is a "hair-on-fire moment."
We just witnessed the hottest month on Earth ever recorded. This is the moment to urge our elected representatives to take action that ensures an equitable transition to climate policy that is necessary to protect our health, including passing a clean energy standard and investing in clean energy in order to decrease our reliance on fossil fuels.
In describing the importance of climate change to health, Stacey Abrams said it best: "We have reached the point where [climate change] is a conversation just as vital as blood pressure and blood sugar."
Climate change is a health priority. Over one third of children globally are exposed to the dangers of heatwaves. Urging our elected officials to act is the treatment needed to protect the health of these children from a child rights crisis.
Neelu Tummala is an ENT surgeon and clinical assistant professor of surgery at George Washington University School of Medicine and Health Sciences and is on the Boards of the Virginia Clinicians for Climate Action and the Faith Alliance for Climate Solutions. She has a focused interest on the intersection of climate change and public health. Follow her on Twitter @NeeluTummala.
The views expressed in this article are the writer's own.