Climate Change Hearing Ends After Not Enough Democrats Show Up
House Republicans ended a climate change hearing without witness testimony on Tuesday after Democrats, who had organized the discussion, failed to show up.
Democrats on the House Natural Resources committee had scheduled a meeting to discuss the climate "denial playbook," which Democrats say figures with fossil fuel interests have used to question the body of evidence about global warming, according to Politico. Democrats say that fossil fuel companies are using tactics previously employed by cigarette and opioid businesses to deny the evidence of climate change.
Texas Republican Louie Gohmert motioned to adjourn the meeting, titled "The Denial Playbook: How Industries Manipulate Science and Policy from Climate Change to Public Health." Four Republicans voted for the motion, and only two Democrats—Oversight and Investigations Subcommittee Chairman TJ Cox and Michigan Representative Debbie Dingell—voted against it, Roll Call reported.
"This is now the seventh Oversight hearing related to climate change that the majority is holding this month, starting with a full committee hearing. It's been a bit concerning how this all fits within this committee's jurisdiction," Gohmert said, according to The Hill.
"When it comes to matters of climate change, the House rules explicitly references several topics—topics include such as conservation of energy resources, almost anything that has to do with renewable energy, energy policy, environmental research, scientific research, the National Science Foundation and even the National Weather Service."
Republicans left the room, and Democrats proceeded to hold a forum and allowed the witnesses to speak.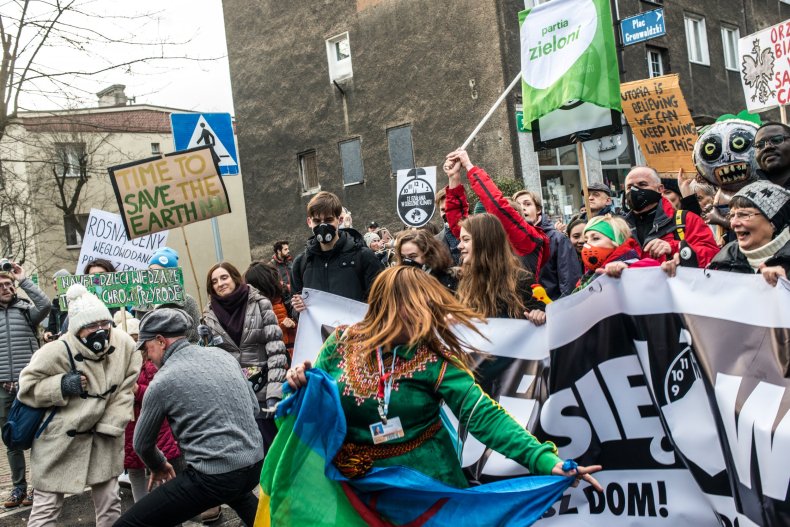 While numerous Republicans continue to deny the evidence of climate change, Democrats have encountered dissent within their party on how to advance policies to address the issue.
Representative Alexandria Ocasio-Cortez's release of environmental measures, which she has called the Green New Deal, earlier this month has exposed fissures among the party's approach to addressing climate change.
House Speaker Nancy Pelosi was less than enthusiastic about the proposals. "It will be one of several or maybe many suggestions that we receive. The green dream, or whatever they call it, nobody knows what it is, but they're for it, right?" she said when asked about the measures.
California Senator Diane Feinstein, who has held her seat since 1992, faced backlash from progressives after her interaction with the Sunrise Movement, a group of young activists, last week.
The activists asked the lawmaker to support the Green New Deal. Feinstein responded "we have our own Green New Deal."
When the youth responded that "government is supposed to be for the people, by the people, and all for the people," Feinstein said "I've been doing this for 30 years. I know what I've been doing. You come in here and say it has to be my way or the highway. I've gotten elected. I just ran. I was elected by almost a million vote plurality and I know what I'm doing. Maybe people should listen a little bit."