Climate Change Leading to Warming of Just 1.5C Could Kill 1,600 More Americans Every Year
Hotter weather thanks to climate change could cause a spike in deaths related to injuries—including suicides, assaults, and drownings—according to a study. One expert described the problem to Newsweek as the looming "hidden public health burden" of global warming.
Deaths by suicides, assaults, transport accidents, drownings and falls were forecast to be on the up if temperatures rose on average by 1.5 and 2 degrees Celsius above pre-industrial levels, the authors of the paper published in the journal Nature Medicine found.
The researchers analyzed data on deaths and temperatures between 1980 to 2017 in mainland United States, excluding Alaska and Hawaii, to see if anything changed when the weather was 1.5 and 2 degrees Celsius higher than average. They chose these figures as the international Paris Agreement on the climate, which the U.S. has started the process of withdrawing from, aims to keep average post-industrial global temperatures well below 2 degrees Celsius, and preferably to 1.5 degrees Celsius.
A spike of 1.5 degrees Celsius was linked to an annual estimated 1,601 additional deaths as a result of injuries across the country, while a rise of over at least 2 degrees Celsuis was linked to 2,135 extra deaths per year.
In a commentary on the paper also published in the journal Nature Medicine, a pair of scientists not involved in the study wrote that it is important to note that other variables of weather which are linked to injuries like rain, humidity, sunshine, and wind "may act in their own right while also interacting with temperature, although not necessarily in consistent or predictable fashions."
More research is needed to see which locations and populations would be most affected, pointing to previous research identifying people who are poor or African-American, living in coastal and low-lying areas, or work outdoors are more vulnerable to the health effects linked to climate change.
Study co-author Robbie Parks of the department of epidemiology and biostatistics at Imperial College told Newsweek a lot is known about the impacts of rising temperatures and climate change on deaths from infectious and non-communicable diseases. But less is known about how warm temperatures impact injuries.
Parks said he was "particularly surprised at how consistent the association between anomalously warm temperatures and suicide/assault deaths."
He said: "One might label increasing numbers of injury deaths from rising temperatures as a hidden public health burden of climate change."
Asked what underlies the findings, he said: "drownings are plausibly linked with anomalously warm temperatures because swimming is more likely in periods of warm weather. Transport accidents are also linked because driving performance deteriorates at higher temperatures, due to decreased visual acuity as well as increased alcohol consumption.
"Increases in assaults may be due to increasing anger levels and more time spent outdoors interacting with other people during warmer weather. Reasons for increased suicide deaths are not well-established and warrant further investigation," he said.
Parks urged people to be considerate of others during hot weather. "Someone who appears to be OK (at least physically) may not actually be. They may be suffering on the inside," he said.
"So, look out for and check in on each other, build a sense of community wherever you are! It could make a difference to someone's health and well-being, both inside and out."
Chiming with the authors of the commentary, Parks said it would have been interesting to investigate the impacts by country "as variations in risk may be due to local variations in socioeconomic and environmental factors, as well as infrastructure or health and social services available."
Parks said he hopes the work will shape policies responding to climate change. "Anomalous temperatures are occurring all the time, with varying warm anomalies evident throughout most years, especially recently," he said. "For example, investing in better public transport can have a co-benefit of improving city connectivity, reducing air pollution from private transport, while also reducing the number of potential incidences of driving accidents in times of warmer temperatures."
He added: "The need for climate change mitigation underpins all of this action, and large-scale structural changes will provide that opportunity for mitigation, while also reducing the vulnerability of particular groups to injury deaths."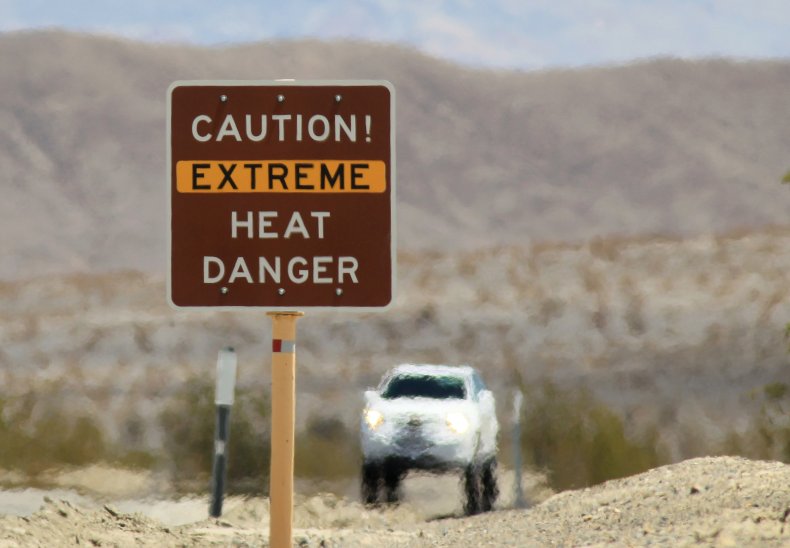 Additional deaths which may be caused by a 2 degree Celsius by state, (rounded to the nearest 5)
Alabama 55
Arizona 55
Arkansas 30
California 230
Colorado 40
Connecticut 15
Delaware 5
District of Columbia 5
Florida 160
Georgia 80
Idaho 15
Illinois 75
Indiana 50
Iowa 20
Kansas 25
Kentucky 40
Louisiana 50
Maine 10
Maryland 35
Massachusetts 20
Michigan 60
Minnesota 20
Mississippi 35
Missouri 55
Montana 10
Nebraska 10
Nevada 25
New Hampshire 5
New Jersey 35
New Mexico 20
New York 65
North Carolina 75
North Dakota 5
Ohio 70
Oklahoma 35
Oregon 25
Pennsylvania 70
Rhode Island 5
South Carolina 50
South Dakota 5
Tennessee 55
Texas 205
Utah 20
Vermont 5
Virginia 45
Washington 40
West Virginia 15
Wisconsin 30
Wyoming 5