Climate Change Made Hurricane Irma Worse: Al Gore Warned This Would Happen But People Didn't Listen to His 'Inconvenient Truth'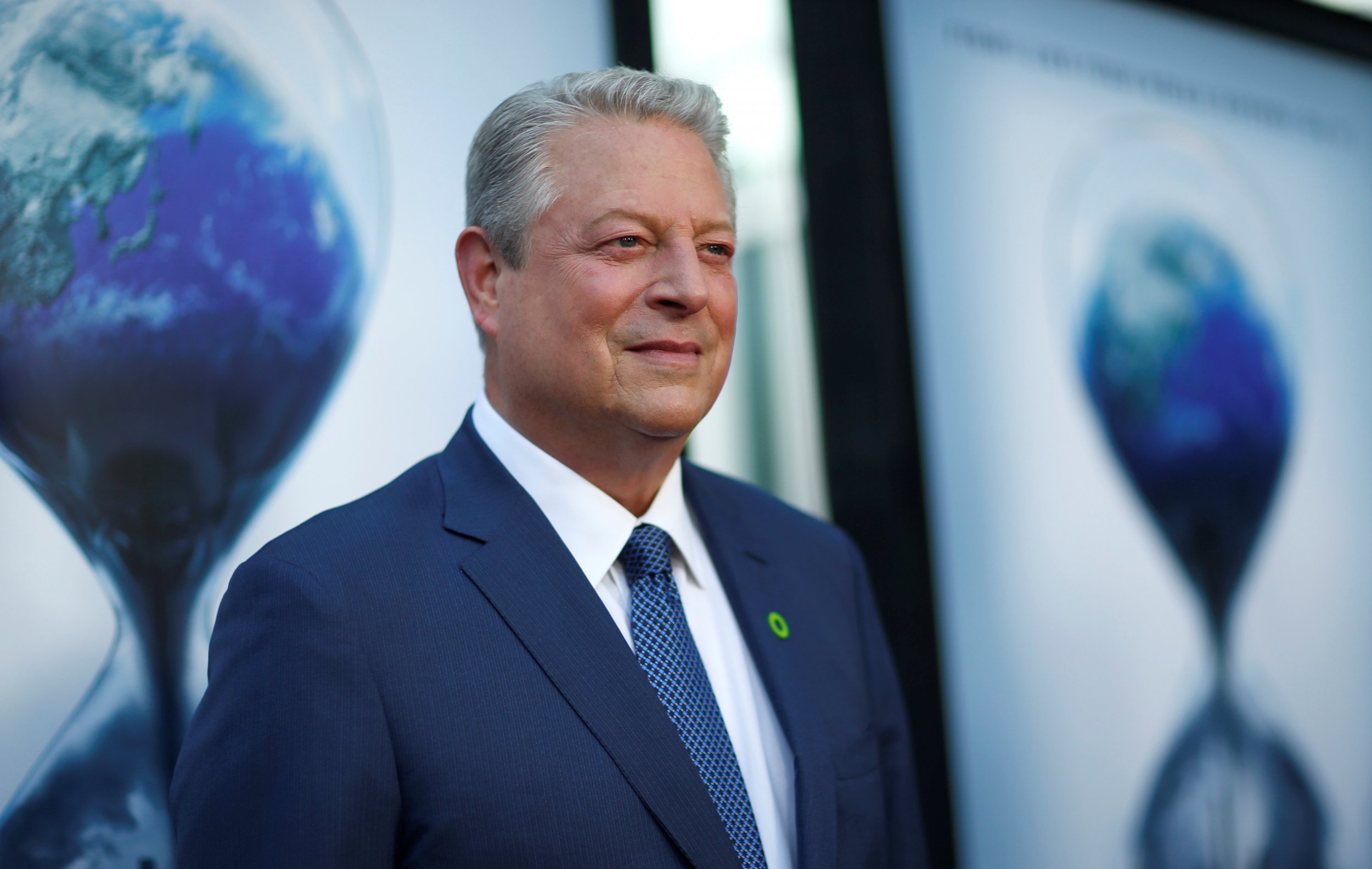 When Al Gore's climate-change documentary An Inconvenient Sequel: Truth to Power opened to less than $1 million at the box office in early August—coming in 16th place in its first weekend of wide release—the right-leaning media was quick to dismiss it as a "bomb." The sequel's takings, the likes of Fox News noted, were far below its Academy Award–winning predecessor, An Inconvenient Truth, released in 2006.
But to dwell on An Inconvenient Sequel 's box office receipts is to the miss the point. The film's message—a warning wrapped in the guise of a blockbuster movie experience—is no more critical than it is right now.
The devastation of Hurricane Harvey in August has flooded the city of Houston. In the first week of September, more tropical storms are already foretold to cause even more chaos. The Category 4 Hurricane Irma has ripped its way through the Caribbean on its way to Florida, while Hurricane Jose is tipped to closely follow behind it in ravaging several Caribbean Islands. A third hurricane, Katia, could hit Mexico by Saturday morning. That country was just hit with a major earthquake Thursday night.
The back-to-back disasters may not be directly caused by climate change, but the intensification of global warming certainly played a factor, scientists say. Rising temperatures on the earth's surface and sea can "badly exacerbate" the impact of a storm, climate scientist Anders Levermann told Bloomberg earlier this week. That echoes research by MIT meteorology expert Kerry Emanuel, who in March said that "climate change potentially affects the frequency, intensity and tracks of tropical cyclones."
In spite of science, climate deniers and skeptics, like President Trump, who pulled the U.S. out of the Paris Agreement on climate change earlier in 2017, continue to dismiss the effects of human activities affecting our environment. But Irma and company are just the beginning. By the end of the 21st century, according to the Geophysical Fluid Dynamics Laboratory, hurricanes will be a lot more powerful and dangerous due to rising temperatures of seawater.
Someone tried to warn us—even as little as a month ago.
Al Gore's Inconvenient films, packaged as major motion pictures with all the polished sheen and expensive marketing one expects from a superhero movie, are not just slick popcorn films. They're packaged that way to make them more palatable to the average Joe. So if you missed the former vice president's movie when it hit theaters last month, now is the time to see it.
The trailer for An Inconvenient Sequel alone is pretty damning of the blind eye being turned to climate change. "The most criticized scene in the movie An Inconvenient Truth," Gore says of his first film, "was showing that the combination of sea level rise and storm surge would flood the 9/11 memorial site. And people said, 'What a terrible exaggeration.'" Cut to footage of 2012's Hurricane Sandy, which did indeed flood the memorial.
The earlier Inconvenient film foresaw that incident, while the latest features an eerie prediction for the Florida-bound Irma.
In the film, Gore visits Miami, parts of which are under several inches of water due to rising sea levels. Miami Beach Mayor Philip Levine tells him they are circumventing water flooding the streets by using pumps and raising roads. But Gore points out that it's a temporary measure at best, as sea levels continue to rise. "Kind of hard to pump the ocean."
If Irma hits Miami—and it might—the impact could be disastrous because of the already high water levels, the consequence of which would be more flooding.
Gore told Newsweek last month that Trump pulling out of the climate accord is not yet a done deal—the earliest the U.S. would be able to withdraw is just after the next presidential election. If a new president is elected, the U.S. could choose to remain part of the Paris Agreement.
So there is still time to act. According to Gore's Inconvenient marketing, at the state level, more than 100 million U.S. citizens live in places still committed to climate action, representing 36 percent of the population. In the wake of Irma and other tropical storms, that figure could realistically increase. Here's how the movie advises you to take action:
By the way, An Inconvenient Sequel is still in theaters across the U.S. to help you get educated.