Climate Change: Donald Trump's Plan to Quit Paris Agreement Will Push China and Europe Together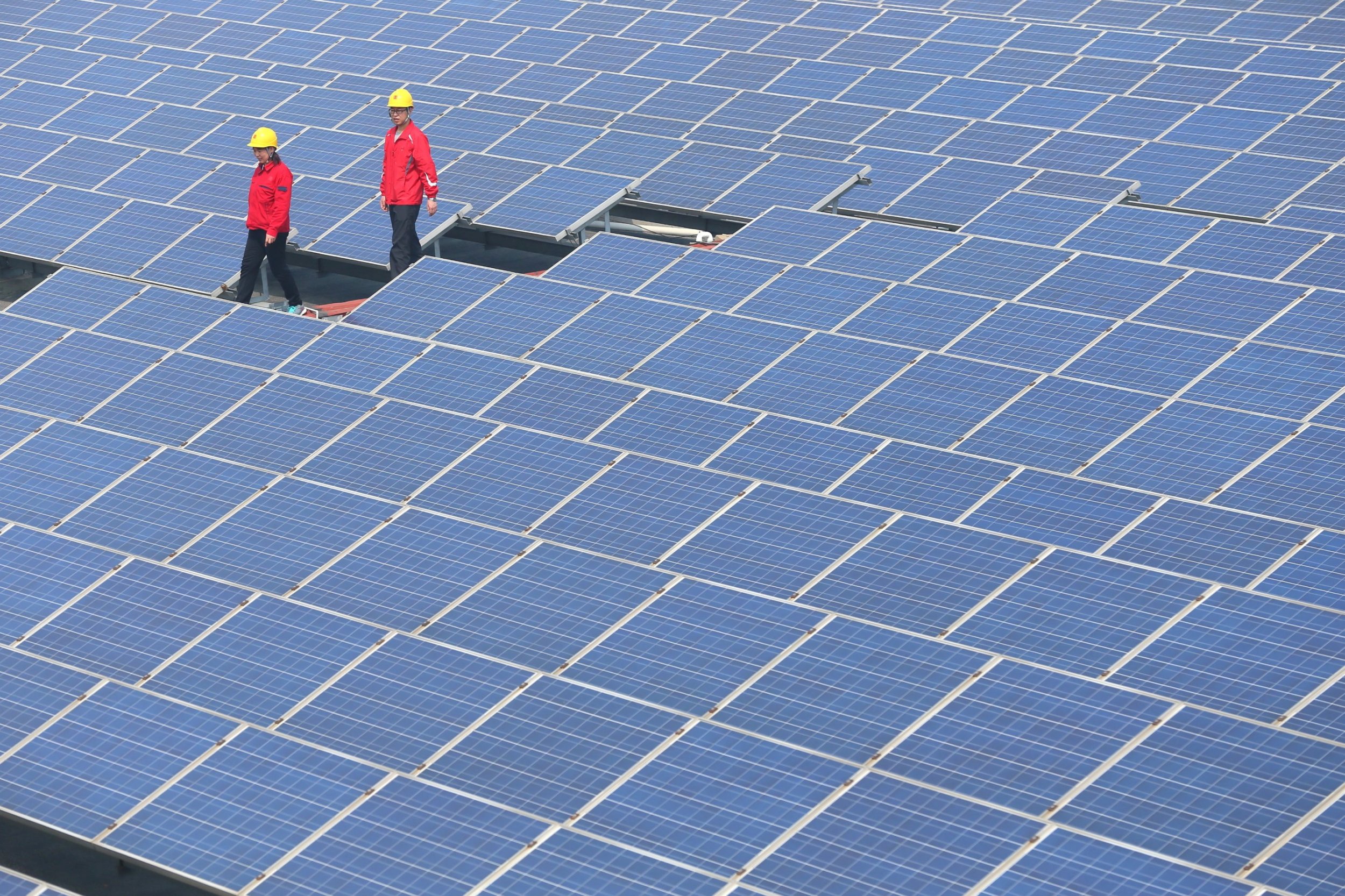 On Thursday and Friday the Paris agreement on climate change will come to the fore once more when Brussels will host a China-EU summit.
The important meeting will focus on bilateral political and economic relations, with climate change high on the agenda.
Both parties want to issue a strong statement in support of Paris. It is especially important after last weekend's G7 failed to issue such a unanimous declaration, and more so given the reports that U.S. President Donald Trump plans to push ahead with his promise to pull Washington's support for the deal.
Other key items on the table are mobility and migration, foreign policy cooperation, and an ongoing human rights dialogue between Brussels and Beijing. There will also be preparatory talks for the G20 summit, to be held in July in Germany.
It is global warming, however, that could be the source of the most fruitful bilateral dialogue, and leaders will be assessing the implementation of the 2015 EU-China climate change declaration. Under this, agreed shortly before the Paris deal was concluded, both parties agreed to cooperate on developing a cost-effective low carbon economy.
Collectively, the EU and China account for around one third of global greenhouse emissions (which grows to one half when the United States is added into the picture). And the 2015 bilateral climate change declaration was one of the key drivers, along with U.S. diplomacy under former President Barack Obama, of the Paris deal.
The reason why EU-China discussions on climate change are so cooperative is that, fundamentally, both share a vision of a prosperous, energy-secure future in a stable climate and recognize the need for bilateral collaboration on this agenda. Their 2015 agreement, for instance, agreed to intensify cooperation in carbon markets, low-carbon cities, greenhouse gas emissions from the aviation and maritime industries and hydrofluorocarbons.
With appropriate vision, both sets of leaders recognize they can gain by accelerating the transition to a low carbon future and bolstering economic growth at a time of uncertainty about the global economy. And this collaboration looks set to only deepen in coming year, with Beijing's plans to establish a nationwide emissions trading system by 2020.
China's planned investment in the green economy is staggering. For example, China has earmarked around $257 billion to spend on renewable energy and around $489 billion for "smart grids," as well as not to mention the $219 billion committed to tackling chronic air pollution.
This investment is buttressed by Beijing's policy commitments on the climate, clean air and energy agendas. In recent Five Year Plans China has aimed to change the country's development model from low-grade labour-intensive manufacturing toward a greater emphasis on services and innovation.
For instance, China has expressed ambition of achieving up to a 45 percent reduction in the carbon intensity of GDP, a mammoth ambition that may be impossible to fully realize. Another signal of the seriousness of Beijing's climate ambitions is the fact that it is using the experience of local pilot trading schemes to inform development of its future national model. Here, Beijing is proving open and willing to learn from Europe's experience in this area, while adapting its models for China's domestic circumstances.
Europe has clear strengths in area that China (now the world's largest emitter of greenhouse gases) needs here. As the latter continues on a trajectory to become the world's largest economy, there are substantial commercial opportunities for EU-based businesses.
European technology and science firms are leaders on much of this clean technology agenda. For instance, as the United Kingdom renews its own energy infrastructure, the opportunities for its companies in China are enormous.
Importantly, this collaboration will not just be one-way traffic. China is already the world's largest manufacturer and user of solar panels and the largest investor in renewable energy, and it is increasingly possible that technology transfer will be a two-way process.
There is still a way to go before China has a fully fledged carbon market, and both parties have yet to develop new low carbon standards in key industrial sectors. However, the direction of travel is clear: cooperation could build low carbon industries in a range of sectors, and also align Europe more closely with the world's future largest economy.
In this context, it is important for Europe, a key architect of the Kyoto Protocol before the Paris agreement, to continue to lead the fight against climate change. EU heads of state have signed up to a deal that aims for a 40 percent cut in greenhouse gases by 2030 compared to 1990 levels. Some EU countries, including Germany, are potentially willing to go further than the 40 percent figure.
Critics of Europe's current position are not just the obvious suspects like environmental groups. The European Trade Union Confederation has asserted the EU targets need to be higher to reap the full economic benefits, including jobs, of a cutting-edge, clean energy economy.
With the Paris agreement back in the headlines, it is clear that both the EU and China have much to gain from a deeper partnership on climate change, but the window of opportunity to collaborate may not remain open indefinitely. Now is thus the time to intensify cooperation to bolster growth, and redefine the landscape of the 21st century clean energy economy.
Andrew Hammond is an associate at LSE IDEAS at the London School of Economics.