'Climate Change Is Real!!!' Postcard Was One of 'Threats' to Pruitt
A postcard with the words "Climate change is real" is among the threats Scott Pruitt, the head of the Environmental Protection Agency, received since assuming the position in February 2017. The EPA has cited threats against Pruitt to justify his enhanced security detail and first-class flights.
The postcard, which was obtained by The Hill, appears to show a man standing on an iceberg in the ocean with the note: "Dear Mr. Pruitt, Climate change is real!!! We are watching you. For the sake of our planet, our children & our grandchildren, will you be a reasonable man? I repeat, we are watching you!"
The postcard was deemed a threat, according to documents obtained by The Hill. Patrick Sullivan, the Office of Inspector General's assistant inspector general for investigations, sent the postcard to numerous members of the EPA.
"Although the message does not contain a direct threat, the statements 'Will you be a reasonable man?' and 'We are watching you' can be interpreted as intimidating and potentially threatening," he said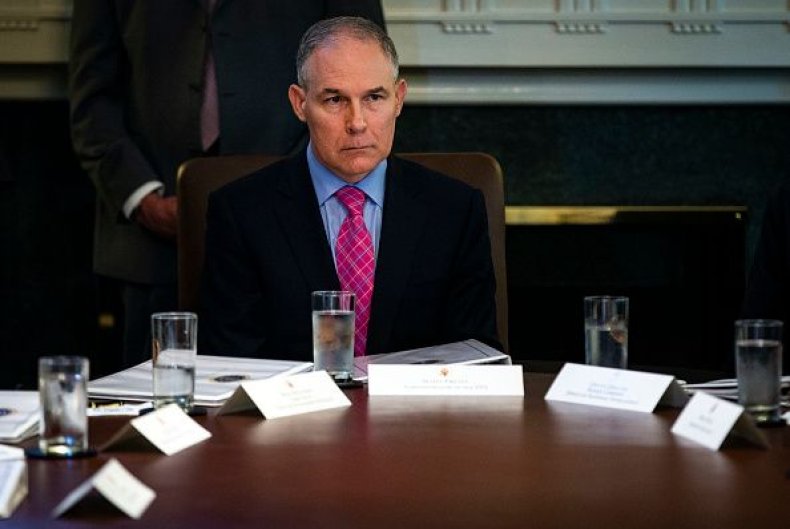 Pruitt came under fire in April, after documents showed his trip to the Vatican, where he met with energy ministers, cost more than $120,000, including $30,558 alone for security staff. The EPA has defended Pruitt's heightened security measures as necessary for safe travel.
"Administrator Pruitt has faced an unprecedented amount of death threats against him and to provide transparency, the EPA will post the costs of his security detail and proactively release these numbers on a quarterly basis," Jahan Wilcox, a spokesman for the agency, said in a statement last week.
"Americans should all agree that members of the president's cabinet should be kept safe from violent threats," Wilcox added in a statement Friday.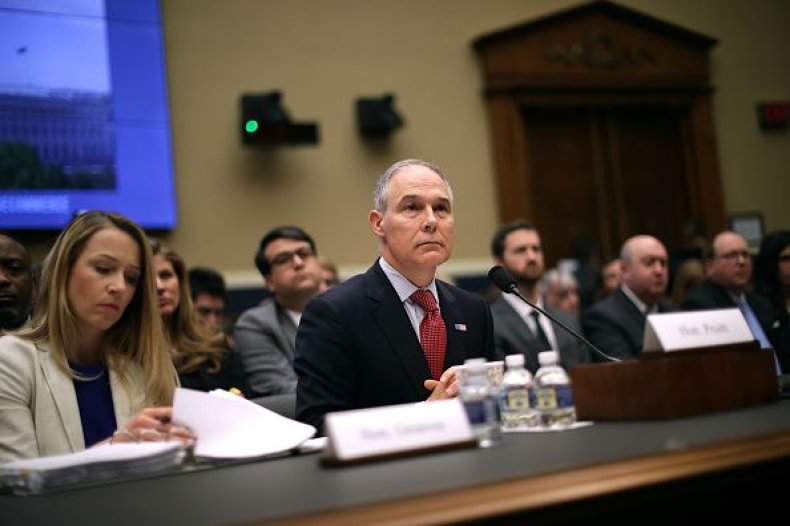 Pruitt placed the blame on the intense backlash to the EPA's security practices on "career staff" in an interview with the Washington Free Beacon this week. "Some of the things that have been in the media are decisions made by career staff, processes that were at the agency that there weren't proper checks and balances," he said.
Pruitt added he often must "answer questions about decisions that others made. And that's not an excuse," he said. "That's just reality."