Donald Trump's Interior Secretary Says He's 'Not Losing Sleep' Over Highest CO2 Levels in Human History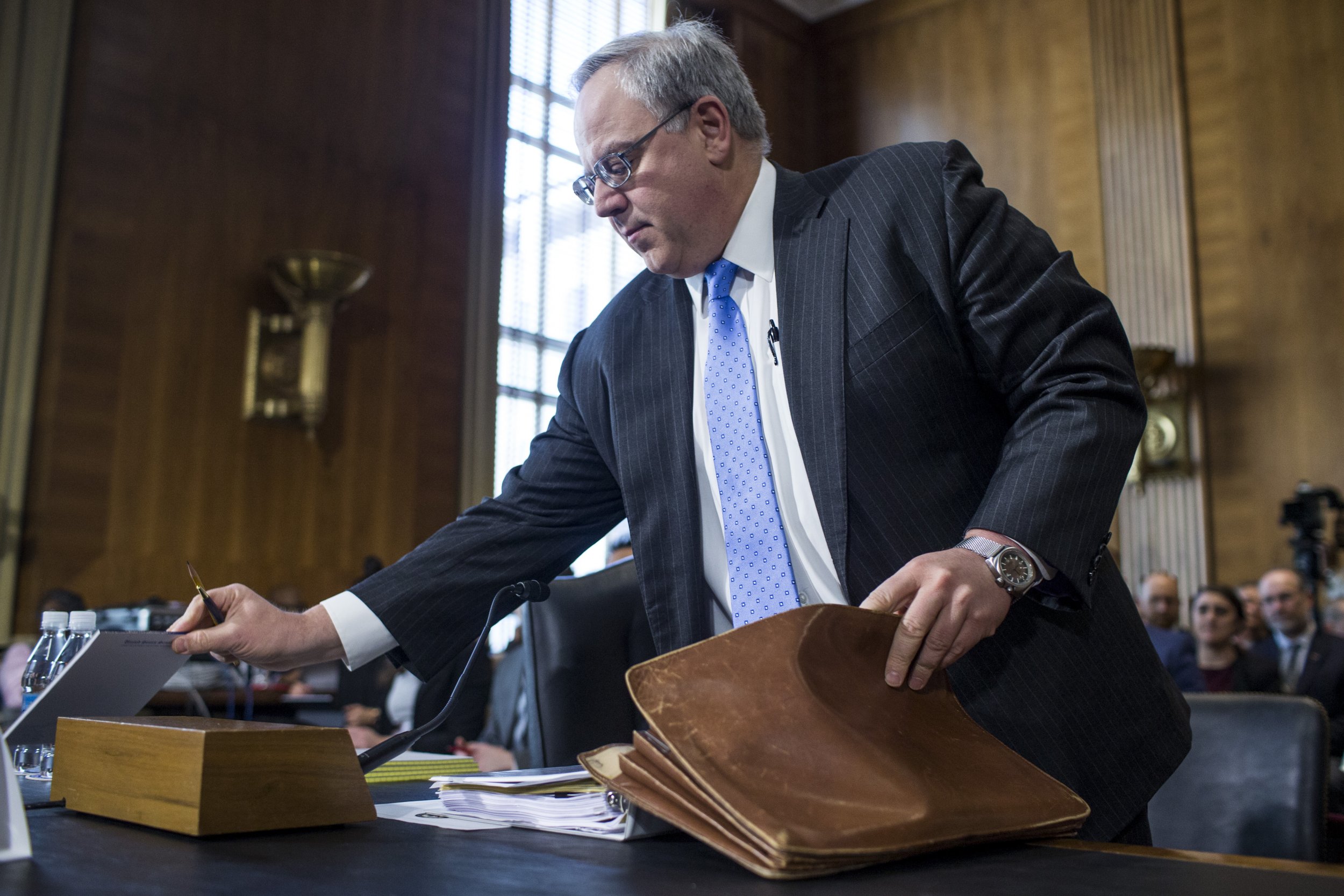 President Donald Trump's top conservationist in charge of protecting U.S. natural resources said on Wednesday that he was not "losing sleep" over reports that atmospheric CO2, a main cause of climate change, was at its highest level in human history.
Interior Secretary David Bernhardt appeared before the House Natural Resources Committee to affirm his belief in the president's energy-first policies, even if they come at the cost of climate change or the degradation of the environment. When asked if he had heard that atmospheric CO2 has now passed 415 parts per million (ppm), Bernhardt said that he hadn't. He added that he was not "losing any sleep over it."
The former fossil fuel lawyer and lobbyist met with Congress for the first time as interior secretary to defend the president's budget for the department, which chopped funding for environmental initiatives like the Land and Water Conservation Fund.
"Trump and Bernhardt have made their priorities clear with a proposed budget that would slash popular, bipartisan conservation programs and replace them with more handouts for the fossil fuel industry," said Michael Brune, the executive director of the environmental organization the Sierra Club, in a statement. "Congress must protect our public lands, communities, and climate by rejecting this dirty budget and holding Bernhardt accountable for his ethical violations and conflicts of interest."
Bernhardt gave a similar answer last week when asked if he was disturbed about a United Nations report that found one-eighth of the world's animals and plants are at risk of extinction and that biodiversity was declining at an "unprecedented pace," due to climate change and environmental policy. Bernhardt said that he had not been advised on the report, but that he did not have plans to change any policy because of it.
"We didn't start doing them to not do them," said Bernhardt of recent rules written by his department that make it easier to take animals and plants off of the endangered species list and consider the economic impacts of adding them to the list.
"As scientists warn of impending impacts of climate change, Interior Secretary David Bernhardt told members of Congress that he 'hasn't lost any sleep over it.' Such a flippant response is disturbing, but not surprising, from a former oil lobbyist that seems hell-bent on drilling and mining our public lands," said Jennifer Rokala, executive director of the Center for Western Priorities, a conservation and advocacy nonprofit. "When asked to give a specific example of denying a policy request from his former lobbying clients, Bernhardt attempted to point to his decision to weaken offshore drilling safety standards—a decision that his former clients actively applauded."