Climate Change Study Found Consistent Evidence of Global Warming Every Day Since 2012
Scientists have developed a method that allows them to identify so-called climate change "fingerprints" in daily weather observations—and it found consistent evidence of global warming every day since late March 2012.
Using climate models and statistical learning techniques, a team of researchers at ETH Zurich in Switzerland were able to identify climate change's "fingerprint" in global daily mean temperatures, which had been calculated from measurements collected in locations across the world.
The researchers highlighted that while local daily mean temperatures might fluctuate significantly year-on-year, global daily mean measurements show a consistent trend towards global warming.
They say their data modeling enables them to pinpoint the "fingerprint" of climate change on global measurements for any day since late March 2012 and every month since 2001. Their research was published in Nature Climate Change.
"Weather at the global level carries important information about climate," Reto Knutti, a professor in climate science at ZTH, said in a statement. "This information could, for example, be used for further studies that quantify changes in the probability of extreme weather events, such as regional cold spells."
"These studies are based on model calculations, and our approach could then provide a global context of the climate change fingerprint in observations made during regional cold spells of this kind," said Knutti. "This gives rise to new opportunities for the communication of regional weather events against the backdrop of global warming."
The researchers say their model could help explain the occurrence of abnormal regional weather events—such as cold snaps—and help the study of long-term climate change that might be "masked" by regional variations in temperature.
"In future, we should therefore be able to pick out human-induced patterns and trends in other more complex measurement parameters, such as precipitation, that are hard to detect using traditional statistics," said Knutti.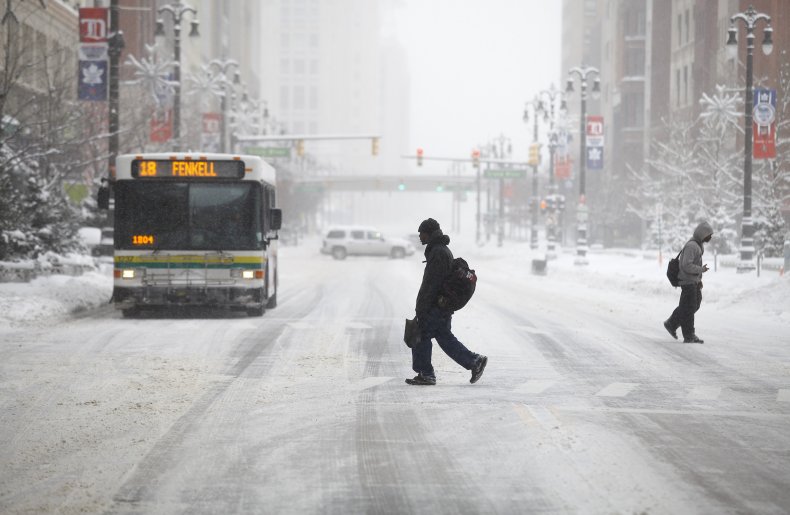 Weather versus climate
For years, climate scientists have emphasized the difference between weather and climate.
The weather describes the atmospheric conditions we experience in the short-term, such as daily temperature, humidity and precipitation levels—and can be highly variable depending on time and location. Climate, on the other hand, refers to the weather of a particular place over an extended period of time. A cold snap, in other words, does not detract from the fact that data shows average global temperatures are rising.
However, the study's authors say this new research challenges the idea that weather-is-not-climate and instead suggests that the trend for long-term warming can, in fact, be identified in daily weather information—so long as a global (rather than a regional) perspective is taken.