White House Officials Considered Ignoring Climate Change: Report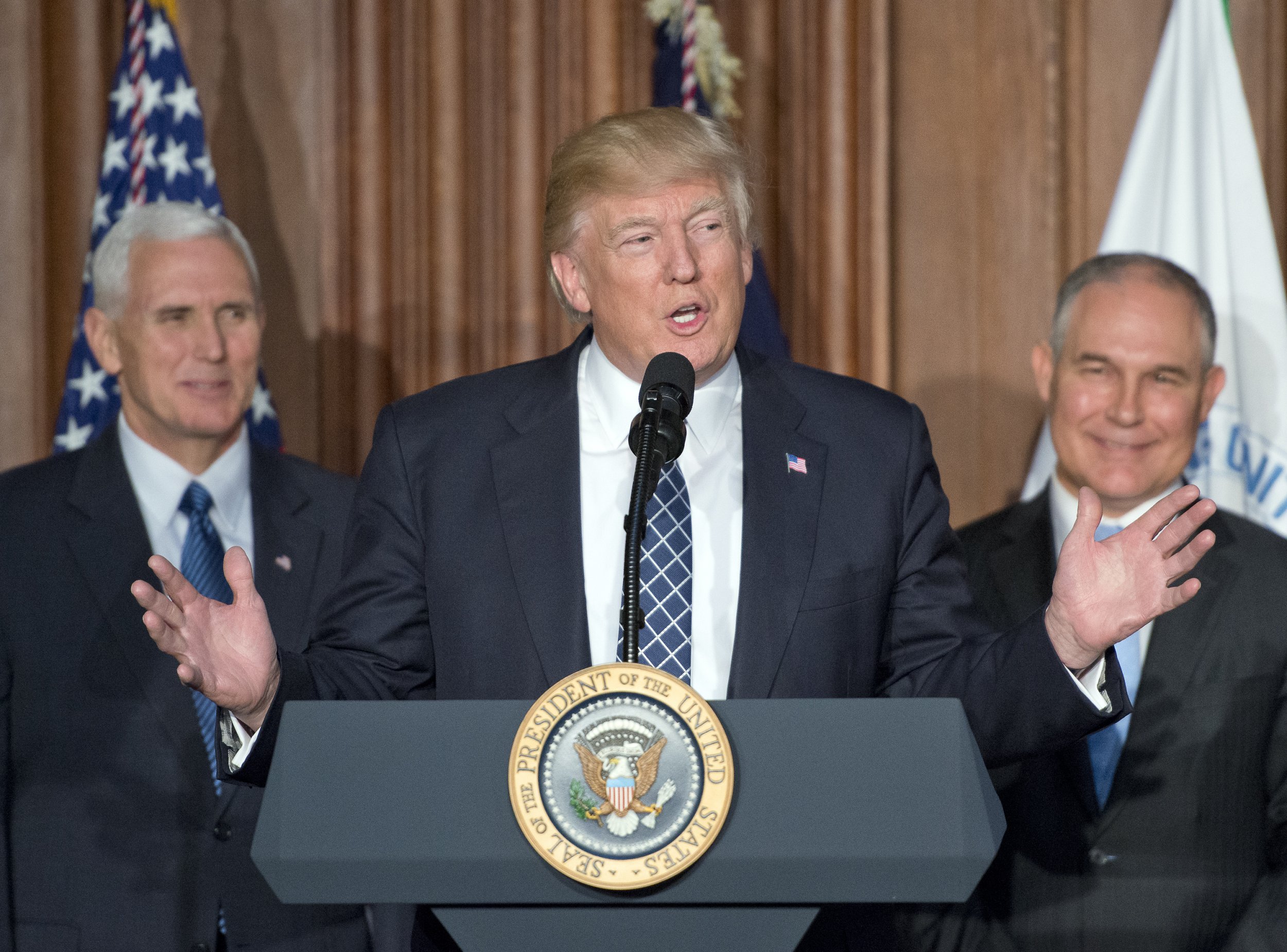 White House officials considered ignoring climate change studies by government scientists in order to come up with their own messaging around the issue, according to an internal White House document obtained by The Washington Post.
The memo, created in September by Michael Catanzaro, President Donald Trump's special assistant for domestic energy and environmental policy, instead proposed that White House staff crate "a coherent, fact-based message about climate science— specifically, whether, and to what extent, anthropogenic emissions of greenhouse gases are affecting the climate system, and what level of concern that warrants."
The document was prepared for a meeting with senior officials and included proposals to "highlight uncertainties in climate science," to "ignore, and not seek to characterize or question, the science being conducted by Federal agencies and outside entities," or to request a review of the science behind the studies.
The memo gives insight into what happens when a White House that doesn't generally acknowledge climate change is faced with science that contradicts its beliefs. None of the actions suggested by Catanzaro were adopted, but the memo suggests an effort to suppress government research instead of dealing with it in a slapdash way, as some critics have speculated.
The White House has not released an official stance on climate change, but has removed past references to it on its website. Trump has spoken out against global warming and called it a hoax on multiple occasions. "Snowing in Texas and Louisiana, record setting freezing temperatures throughout the country and beyond. Global warming is an expensive hoax!" he tweeted in 2014.
One of the president's first actions after taking office was to pull out of the Paris Agreement, a multinational accord to limit greenhouse gases that cause climate change. Trump has also cut the NASA climate monitoring program, proposed cuts to climate and clean energy programs, dropped climate change from a list of national security concerns, ended some measures that monitor rising sea levels, and rescinded the clean power plan which worked to reduce carbon emissions.
Requests to The White House for comment were not immediately returned.