How To Watch: Climate Strike Live Stream, Time and Location Details as Millions Walk Out on Jobs to Support Climate Change Policy
Today (September 20) millions of people are walking out of work and school to join demonstrations calling for immediate action to address climate change. The demonstrations taking place in over 100 countries will likely constitute the largest climate strike in history. Their message is simple: reduce the use of fossil fuels now.
The global strikes were timed in advance of the U.N Climate Summit, which will begin Monday in New York. The demonstrations are meant to encourage governments and business to pledge to abandon fossil fuels in order to curb greenhouse gas emissions. United Nations Secretary-General Antonio Guterres told Reuters on Wednesday, "We are losing the fight against climate change."
The strikes were inspired by the Friday for Futures protests, a weekly walk-out of school-aged youth initiated by Swedish activist Greta Thurnberg.
Walk-outs have already taken place in Australia, India, and across European and African capitals. Across the United States, protests, marches and speeches are scheduled in major cities. In New York City, the local Department of Education has given its 1.1 million school children permission to participate in the walk-out and join the scheduled activities starting at noon.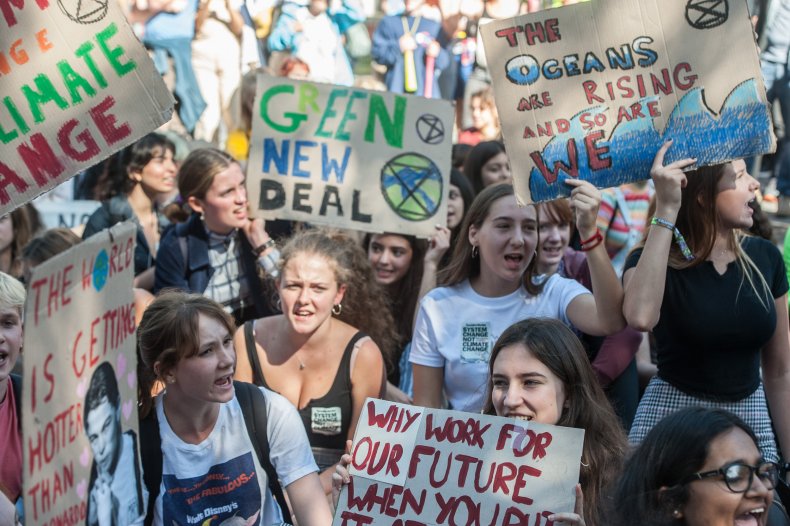 Workers from tech companies such as Google, Microsoft, Facebook and Amazon are expected to join. Amazon employees are demanding changes to the company such as piloting electric vehicles in places most affected by pollution, committing to zero emissions by 2030, cutting custom web services to fossil fuel companies and not donating to politicians or lobbyists who don't believe in climate change. Amazon responded by fully committing to the goals of the Paris climate agreement, including becoming carbon neutral by 2040.
Where to watch the demonstrations
Live coverage of the New York strike, including a speech from Greta Thurnberg, can be watched on the Youtube channel Ruptly and live updates of climate strikes across the country can be found on CNN's website. You can also watch live coverage on CBS New York Local News found here.
In New York, demonstrators will converge on Foley Square and begin walking to Battery Park. From 3 to 5 p.m. ET there will be a rally in Battery Park. In Chicago, youth walk-outs begin at 10 a.m. CT at seven locations across the city. San Francisco will host a demonstration downtown starting 10 a.m. PT.
For information about the protests and how to join where you live, click here. Over 800 events are schedule to take place across the United States.