Climber Saved From Pakistan's 'Killer Mountain,' But Negative-80 Temperatures Make Rescuing Partner Impossible
Rescuers saved a French climber from a Himalayan peak known as "Killer Mountain" on Sunday, but the rescue of her Polish climbing partner was impossible after a -80 Fahrenheit wind chill and 50-mph wind gusts forced the team to abandon their efforts.
Elisabeth Revol and Tomek Mackiewicz were believed to have reached the summit of Pakistan's Nanga Parbat—the ninth-highest mountain in the world—before struggling to make their way down the 26,600-foot peak, The New York Times reported. If they did summit, the duo would have been just the second team to do so during the treacherous winter climbing season. On his descent, Mackiewicz is thought to have suffered from acute mountain sickness, brought on by the lack of oxygen and lower air pressure at high altitudes, as well as snow blindness and frostbite.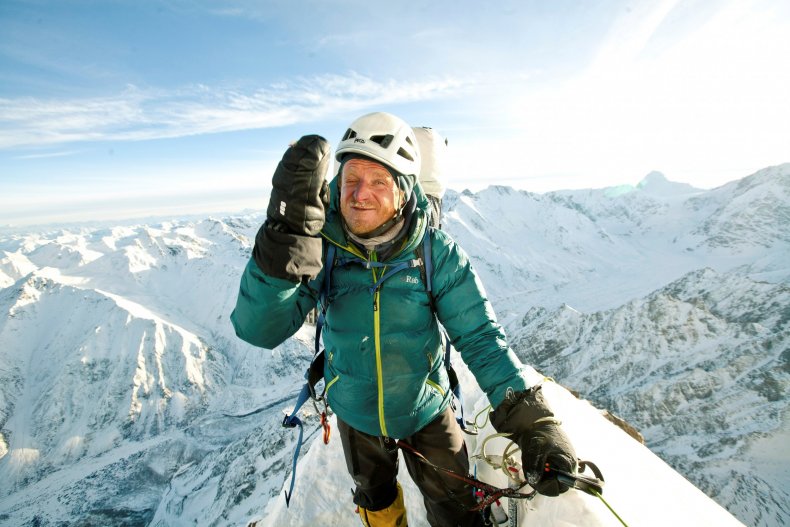 Revol descended Nanga Parbat on her own and called for help from a satellite phone. She was rescued on Saturday and transported to Islamabad, where she is being treated for severe frostbite on her hands and feet, her friend Ludovic Giambiasi posted on Facebook.
Giambiasi said the harsh weather conditions, along with Mackiewicz's position on the mountain, kept the rescue team from performing its mission to search for Mackiewicz.
"The rescue for Tomasz is unfortunately not possible—because of the weather and altitude it would put the life of rescuers in extreme danger," Giambiasi wrote.
"It's a terrible and painful decision," he continued. "All our thoughts go out to Tomek's family and friends. We are crying."
The rescue team consists of private climbers, and the Pakistani military refused to arrange for a helicopter for it to use until money for the operation had been secured. This is common practice for complex rescue missions in the country's mountains. The upfront cost is estimated to be $50,000, according to a GoFundMe page to raise money for the job.
Rescuers were able to raise enough money for the mission, and the military transported the team to Nanga Parbat's base camp on Friday before being grounded due to extreme weather conditions. They were able to reach Revol because she was farther down the mountain.
"No rescue team, pilots telling that maximum high for them is 6000, his agonal state when Elisabeth left him. And snowstorm is coming soon," Giambiasi wrote. "Those are the cruel facts."
The latest effort was Mackiewicz's seventh attempt to climb the mountain in Pakistan's northern reaches, and his third with Revol.
Nanga Parbat earned its nickname "Killer Mountain" due to the number of people who died while trying to scale it—estimated to be more than 60, according to the Times. In June 2017, a Spanish and Argentinean duo died in an avalanche on the mountain. The first successful winter ascent of Nanga Parbat was made in February 2016.