A now-viral tweet posted by a progressive political activist on Indigenous Peoples' Day called out Clint Eastwood for a comment he made at the 1973 Academy Awards.
At the time, the legendary actor and director's remark came after Native American actress/activist Sacheen Littlefeather represented Marlon Brando on stage to accept his Best Actor award for The Godfather on his behalf.
During the acceptance, Littlefeather lamented the current treatment of Native Americans by the Hollywood film industry as well as the events at Wounded Knee. Her remarks were met with both boos and clapping.
Following her appearance on stage, Eastwood, who was presenting the Oscar for Best Picture, quipped: "I don't know if I should present this award on behalf of all the cowboys shot in all the John Ford westerns over the years."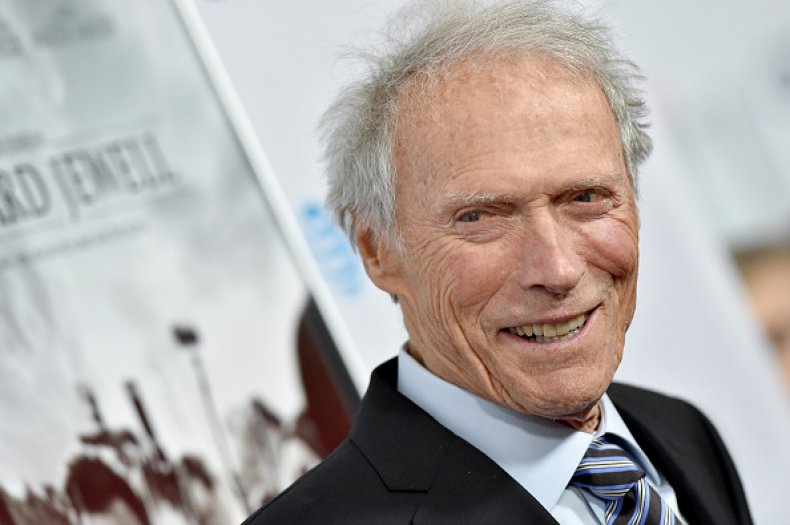 On October 11, which was Indigenous Peoples' Day, activist Rafael Shimunov re-tweeted footage from that Academy Awards moment, writing: "That time Marlon Brando refused his Oscar win and instead invited Sacheen Littlefeather to ask Hollywood to stop dehumanizing Native Americans to boos and applause. Then when Clint Eastwood followed by mocking her and saying we should honor all the fictional dead Cowboys."
As of Saturday afternoon, the clip drew 1.6 million views, while the post has been 'liked' over 37,000 times.
However, Shimunov's tweet drew the ire from some Twitter users for criticizing Eastwood, 91, over a remark he made almost five decades ago.
"You think you're doing something important by 'exposing' A FAMOUS incident from 48 years ago (it was before you were born so I'll give you a pass on not knowing about until today) but I promise you you're not going to cancel Clint Eastwood. He's 91 and doesn't have Twitter," said @WolffintheWild with a laughing emoji.
Added @CharlesRock90: "Rafael, your little coup against Eastwood failed. What a life, the guy make big movies in Hollywood for [a] living, you... spend your day on Twitter and Google finding things from 48 yrs ago to bring hate on today's impressionable youth, and that makes you feel good...wow..."
"This was 48 years ago. Are people just looking for anyone & anything to tear down?" wrote @VinceCorvaia. "I was alive then & knew about this & somehow I've managed to live a wonderful life since. I consider 'Unforgiven' one of the best westerns. Please, people, pick your battles. This is a molehill."
After his initial tweet, Shimunov followed it up with a tweet that brought attention to a weeklong protest led by Native American youth under the #PeopleVsFossilFuels banner in Washington D.C., indicating that it was instigated by trying to bring attention to the campaign. He then followed that post up with additional tweets citing past articles that claimed Eastwood's 2008 movie Grand Torino mainstreamed anti-Asian racism in America as well as the "Muslim problem" of his 2014 film American Sniper and how the "embraced Chris Kyle's toxic ideas." Kyle, a Navy Seal sniper, served four tours in the Iraq War and was awarded multiple commendations for acts of heroism and meritorious service in combat.
Shimunov also explained to Newsweek in an email that through his posts, he was mimicking Littlefeather's "model of organizing" related to the #PeopleVsFossilFuels campaign, albeit in a much smaller way while bringing attention to Eastwood's "racist transgressions, from both then and today."
"Clint Eastwood was merely involuntarily cast by me to do what Littlefeather did, take something negative and dangerous that benefits only a few and turn it into positive action that benefits everybody," Shimunov said.
Eastwood's neo-Western drama Cry Macho, which he directed and starred in, was released last month. Based on the 1975 novel of the same name by N. Richard Nash, it tells the story of a former rodeo star who is hired to reunite a young boy in Mexico with his father in the U.S.
Newsweek reached out to the actor for comment but did not hear back prior to publication.
Update (10/18/2021, 10:50 p.m.): This article was updated to clarify comments made by Shimunov.