'The Clinton Affair' Gives Monica Lewinsky The Last Word: Here's Why She Chose Now To Tell Her Story
Monica Lewinsky rarely speaks on her two-year relationship with Bill Clinton. That could be because she's known mostly as the face of an American scandal, headlined with a semen stain on her infamous Gap dress. But the former White House intern has a lot to say, and a lot of emotions surrounding her relationship with Clinton, which grew from an innocent workplace crush.
In The Clinton Affair, a limited series to premiere Sunday on A&E, gives inside accounts on the famous affair, from recorded phone calls, journalist research and words from Lewinsky herself. Linda Tripp also speaks in the series about her decision to out the affair. All sides are seen, except for that of Clinton and wife, Hillary, who denied participation in the documentary, according to A&E.
The series is in-depth and educational, along with hosting moments of raw emotion from Lewinsky and her family members. She opens up about the naive involvement from her younger self and reflects on her past life as a removed adult. On why she chose to participate, Lewinsky released an essay noting the timing is right to tell her story.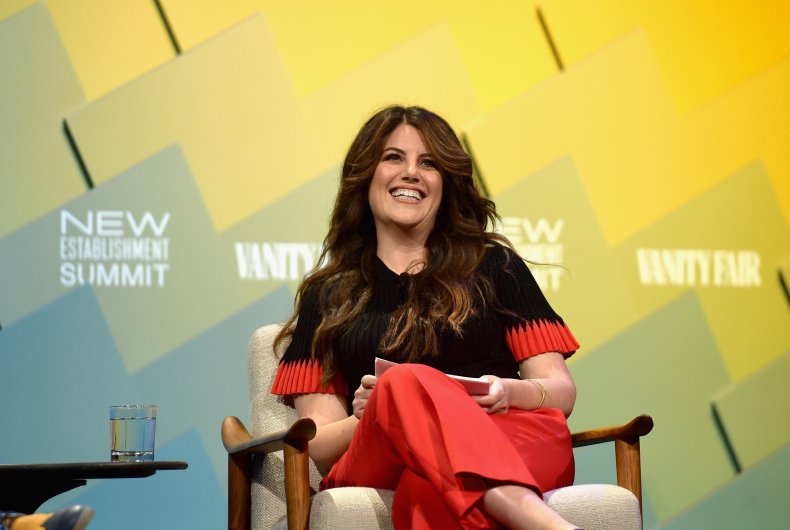 "Do I wish I could erase my years in D.C. from memory, Eternal Sunshine of the Spotless Mind–style? Well, is the sky blue? But I can't," Lewinsky wrote in the essay, published Tuesday by Vanity Fair. "And in order to move forward in the life I have, I must take risks—both professional and emotional. (It's a combustible combination.) An important part of moving forward is excavating, often painfully, what has gone before. When politicians are asked uncomfortable questions, they often duck and dodge by saying, That's old news. It's in the past. Yes. That's exactly where we need to start to heal—with the past. But it's not easy."
Lewinsky's appearance in the series comes across like an honest reflection, feelings of young excitement and risk unearthed among the eye-rolling of a seasoned press-magnet who can see the devastating aftermath. She became a name in the press again, 20 years after the scandal, in light of the #MeToo movement, as many questioned whether Lewinsky was a catalyst or a victim. It's clear, in her words, she identifies as the later based on Clinton's actions after their affair was revealed.
"Instead of backing down amid the swirling scandal and telling the truth, Bill instead threw down the gauntlet that day in the Oval Office: "I did not have sexual relations with that woman, Miss Lewinsky," Lewinsky wrote of Clinton's decision to allow her to publically burn. "With that, the demonization of Monica Lewinsky began. As it so often does, power throws a protective cape around the shoulders of the man, and he dictates the spin by denigrating the less powerful woman."
Lewinsky's thoughts on the affair, Clinton and the aftermath can be seen on the series Sunday at 9 p.m. ET.
'The Clinton Affair' Gives Monica Lewinsky The Last Word: Here's Why She Chose Now To Tell Her Story | Culture