Clinton Aide Keeps Door Open For Possible Hillary 2020 Run, But Senate Dems Urge Her Not To
While appearing on Tucker Carlson's Fox News program, longtime top Hillary Clinton aide Philippe Reines said that Senator Clinton had "not shut the door" on running for President in 2020, but multiple senate Democrats have requested she not, according to Politico.
"If she still thought that now, if she thought she had the best odds of beating Donald Trump I think she would think about it long and hard... she would jump in for whatever reason, and the party has moved someplace that she hasn't, then she won't get the votes. That's the point of the primary. There are, I guess, still 19 people. There are a few that are double digits," Reines told Carlson.
"She is not running because she has any anxiety about the Democratic field, but there might be a reason that she'd be the best person, not only to beat Donald Trump, but to govern after Donald Trump, which is a part we don't talk about much. And, look, you can make fun of her all you want, but 65 million people voted for her and that's second more to anyone except Barack Obama," he concluded.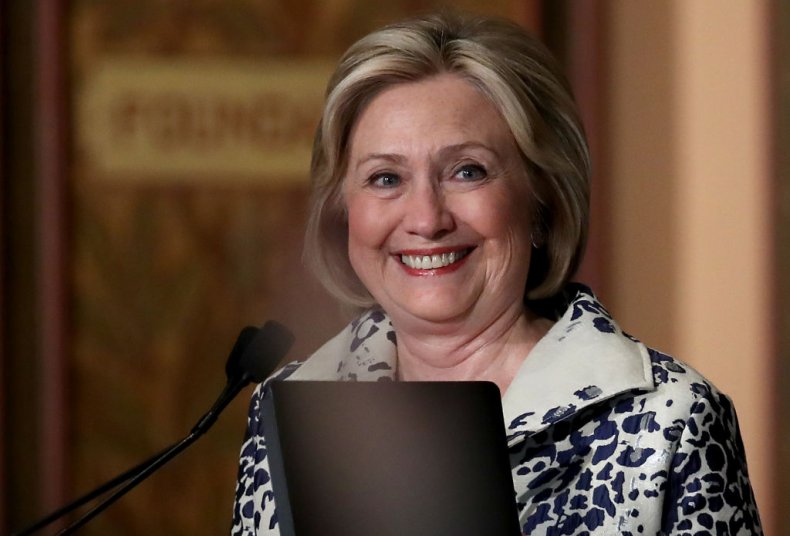 But the sentiment among Senate Dems talking to Politico about the notion of her running was almost entirely negative.
"She's done a great service to our country and public service and I supported her wholeheartedly but I believe it's time for another nominee," said Senate Minority Whip Dick Durbin of Illinois.
"That would be a mistake," said Senator Martin Heinrich from New Mexico, who repeated when asked to expand his comment, "that would be a mistake."
"Absolutely not," said Senator Joe Manchin of West Virginia.
"We have a lot of really fantastic candidates out there already. Let's leave it at that," said Senator Mazie Hirono from Hawaii.
"The field is somewhat set," added Senator Doug Jones from Alabama, shaking his head when asked if Clinton should reconsider. "I think we need to move forward."
Connecticut Senator Richard Blumenthal even wondered if Clinton would actually want to run again.
"I can sort of see the expression on her face, of sort of disbelief and dismissal," he said. "It's just my instinct that there's no way she wants to go through this meat grinder again."
Clinton herself has jokingly taken up the notion of running again, tweeting "Don't tempt me" when President Trump suggested she run for the nomination along with Senator Elizabeth Warren.
She also tussled with Rep. Tulsi Gabbard, suggesting Gabbard is a being groomed by the Republicans for a third-party campaign, an assertion Gabbard denies.