Watch Bill Clinton Get Angry When Asked If He Apologized to Monica Lewinsky, MeToo Movement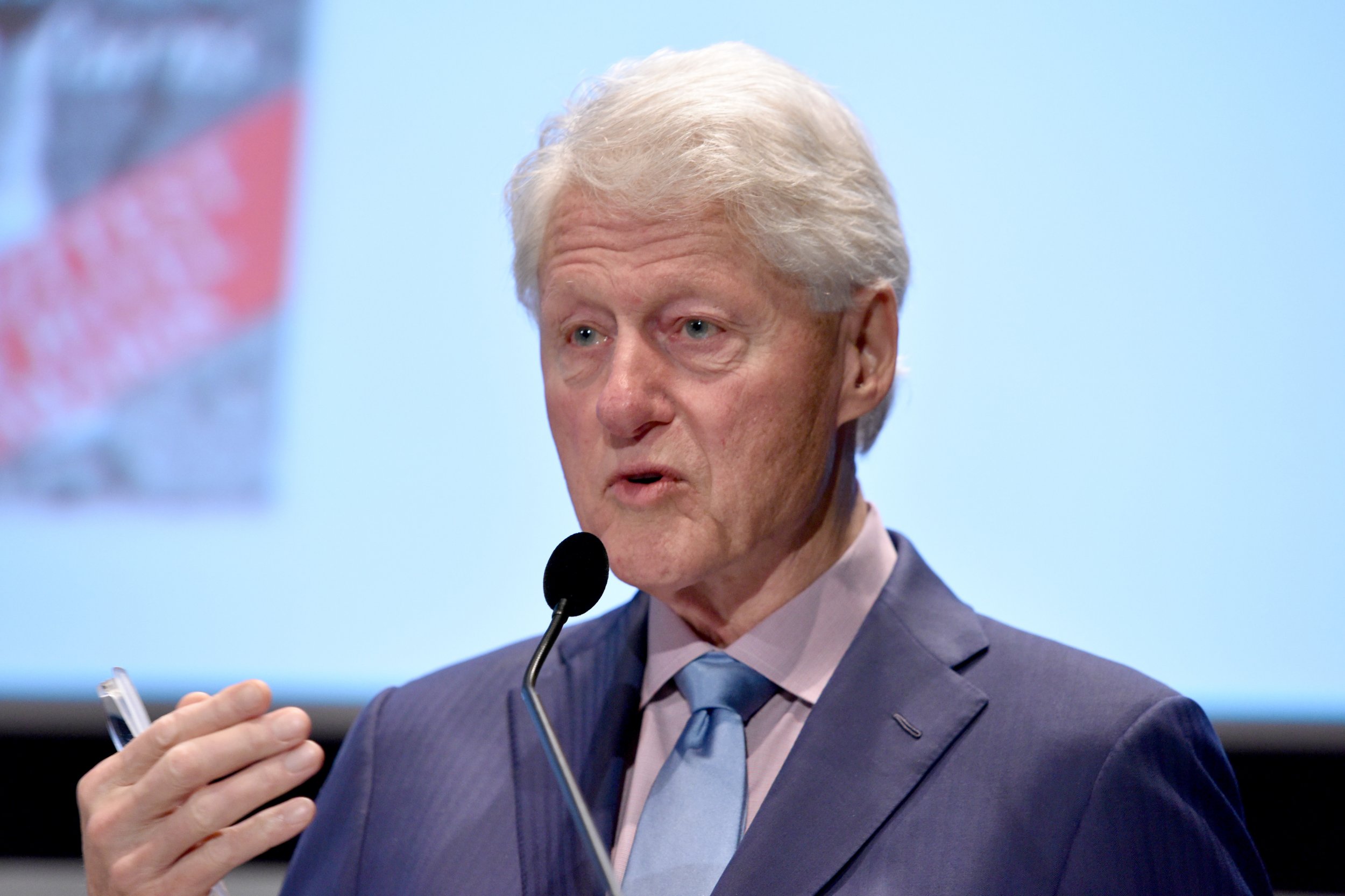 President Bill Clinton went on the offensive when asked if he had ever apologized to former White House intern Monica Lewinsky, and how that reflected on his support for the MeToo movement, during an interview aired Monday morning.
Clinton, who lied to the country about the affair he had with Lewinsky and eventually became the second president ever impeached, appeared angry with how NBC's Craig Melvin framed his questions and stated he would not have resigned if the Lewinsky affair had happened today.
"I don't think it would be an issue because people would be using the facts instead of the imagined facts," Clinton said. "If the facts were the same today, I wouldn't [resign]."
Clinton also claimed that facts about the Lewinsky scandal were being "distorted" due to harassment and sexual assault accusations made against current President Donald Trump and his supporters still standing by him. He also asked if former presidents like John F. Kennedy should have resigned as well.
"A lot of the facts have been conveniently omitted to make the story work, I think partly because they are frustrated that they got all these serious allegations against the current occupant of the Oval Office, and his voters don't seem to care," Clinton said. "I think I did the right thing, I defended the Constitution."
Clinton was asked if he ever apologized to Lewinsky. He stated he had done so publicly but not in private, and noted that even as the scandal enveloped his administration he did not lose support from the majority of the country.
"Yes," Clinton said. "And nobody believes that I got out of that for free. I left the White House $16 million in debt. But you, typically, have ignored gaping facts in describing this and I bet you don't even know them. This was litigated 20 years ago. Two-thirds of the American people sided with me. They were not insensitive to that."
While expressing support for the MeToo movement, Clinton also said that the accusations made against Trump has not received the same amount of coverage as his sex scandal, and questioned if Melvin even knew the facts about a case that occurred 20 years ago.
"Someone should ask you these questions because of the way you formulate these questions," Clinton said. "I dealt with it 20 years ago plus, and the American people, two-thirds of them, stayed with me. And I've tried to do a good job since then with my life and with my work. That's all I have to say to you."
Clinton was appearing beside author James Patterson, who defended Clinton during the interview by saying the Lewinsky scandal happened 20 years ago. The pair has authored a novel together titled The President Is Missing, which was released Monday.