Clinton Apologizes for Email Confusion, Talks Trump and More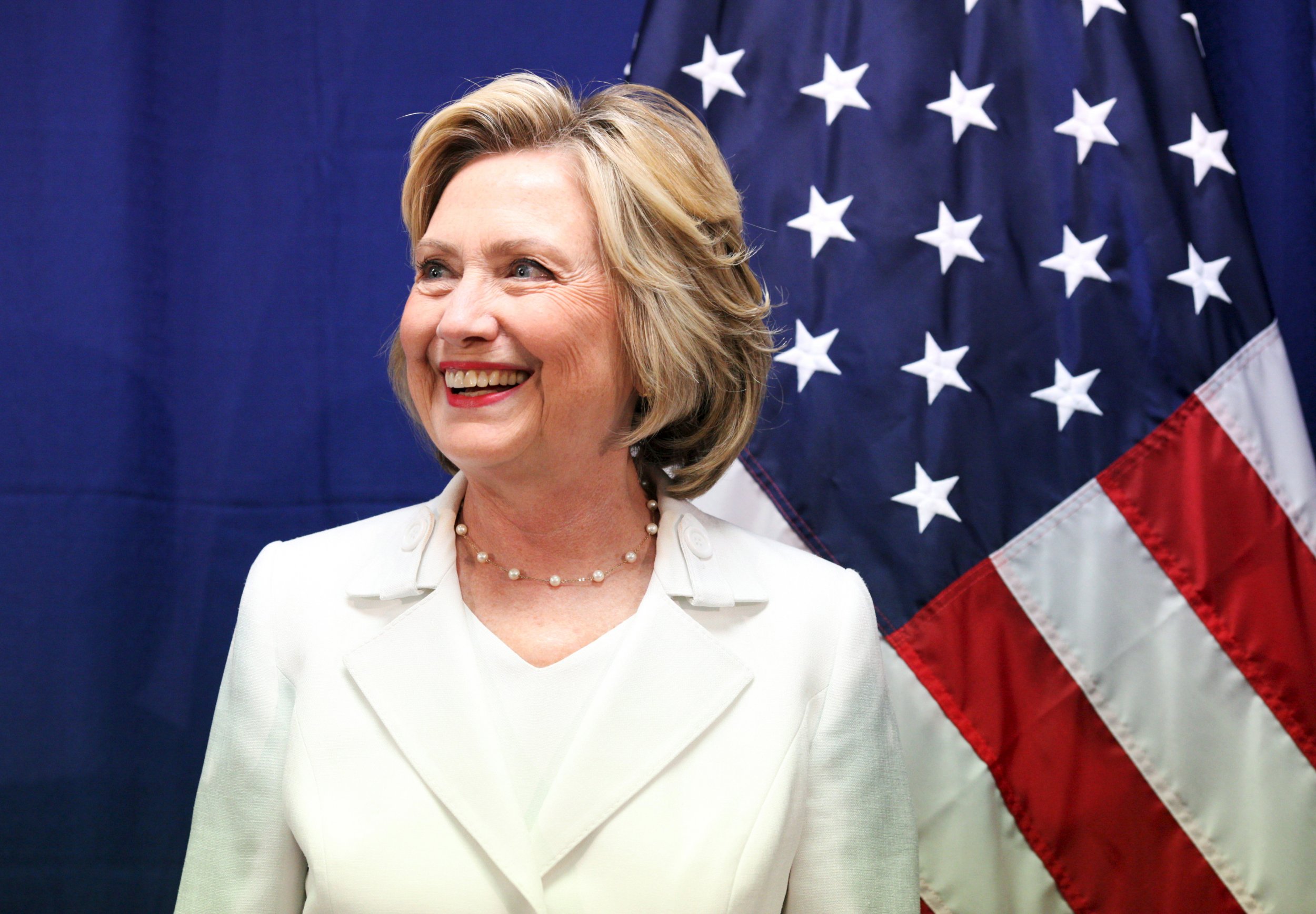 During an interview with Democratic presidential hopeful Hillary Clinton, NBC News's Andrea Mitchell dived right into a series of questions about the email server debacle that has dominated Clinton headlines.
"I was not thinking a lot when I got in," Clinton told Mitchell of the start of her tenure as secretary of state in 2009. "There was so much work to be done. We had so many problems around the world. I didn't really stop and think what kind of email system will there be."
She said she looked forward to the opportunity to testify in public before Congress in October about the email issue and said, "I am very confident that by the time this campaign has run its course, people will know that what I have been saying is accurate."
Clinton continued: "At the end of the day I'm sorry this has been confusing to people and raised a lot of questions, but there are answers to all these questions." She added, "I take responsibility and it wasn't the best choice," but stopped short of apologizing for the decision itself, despite Mitchell asking the question directly.
Less than a day after Clinton's full interview on "Andrea Mitchell Reports" on Friday, The Washington Post reported that the Clinton family paid State Department staffer Bryan Pagliano out of personal funds to maintain the email server in question, a fact that reportedly wasn't previously disclosed.
After spending 12 full minutes—more than a third of the half-hour interview—discussing Clinton's emails, Mitchell turned to questions about the presidential campaign, including the differences between her views and those of Vice President Joe Biden, who is weighing a run against her for the Democratic presidential nomination. "I think everybody should give him the space and respect he deserves to make what is a very difficult choice for him and his family" after the death of his son Beau Biden in May, said Clinton, declining to address any political questions about her potential fellow Democratic candidate.
Regarding GOP front-runner Donald Trump, Clinton said she thinks "it's an unfortunate turn in American politics, that his campaign is all about who he's against." The people on that list include one of Clinton's aides, Huma Abedin. She continued: "He's really great at innuendo and conspiracy theories and really defaming people," indicating that those kinds of remarks would not be appropriate for a president. "I am going to conduct myself as I believe is appropriate for someone seeking the highest office in our country."
The interview touched briefly on the Iran deal—which Clinton called "not perfect" but better than the alternative—and the migrant crisis. Clinton did not explicitly answer Mitchell's question about expanding U.S. quotas and admitting more of those fleeing from Syria, but discussed the ultimate need for a solution to the war in Syria.
Finally, Mitchell reminded Clinton of the speech she gave in Beijing almost exactly two decades prior, at the U.N. 4th World Conference on Women Plenary Session, in which she called women's rights human rights and vice versa, and asked for Clinton's thoughts on what progress has been made. "Twenty years later, I would say this: Women and girls have made progress in health and in education," Clinton said, "but if you look at economic rights and participation, political rights and participation, security and conflict, we have a lot to do."
"Clearly, my running for president is a way of sending a message that we have unfinished business in America," Clinton said, addressing the ways in which gender inequality persists at home. "We have an opportunity to lift up everyone—women, men, girls and boys, at the same time."
Announced by NBC on Thursday, the interview was the third in a series planned by Clinton's campaign to make the candidate more accessible to the media and to allow America to "see more of her," the campaign communications director, Jennifer Palmieri, told Fox News in early July. The full interview is available online here: