Hillary Voters Believe Bill Clinton Committed Sexual Assault and Harassment, New Poll Shows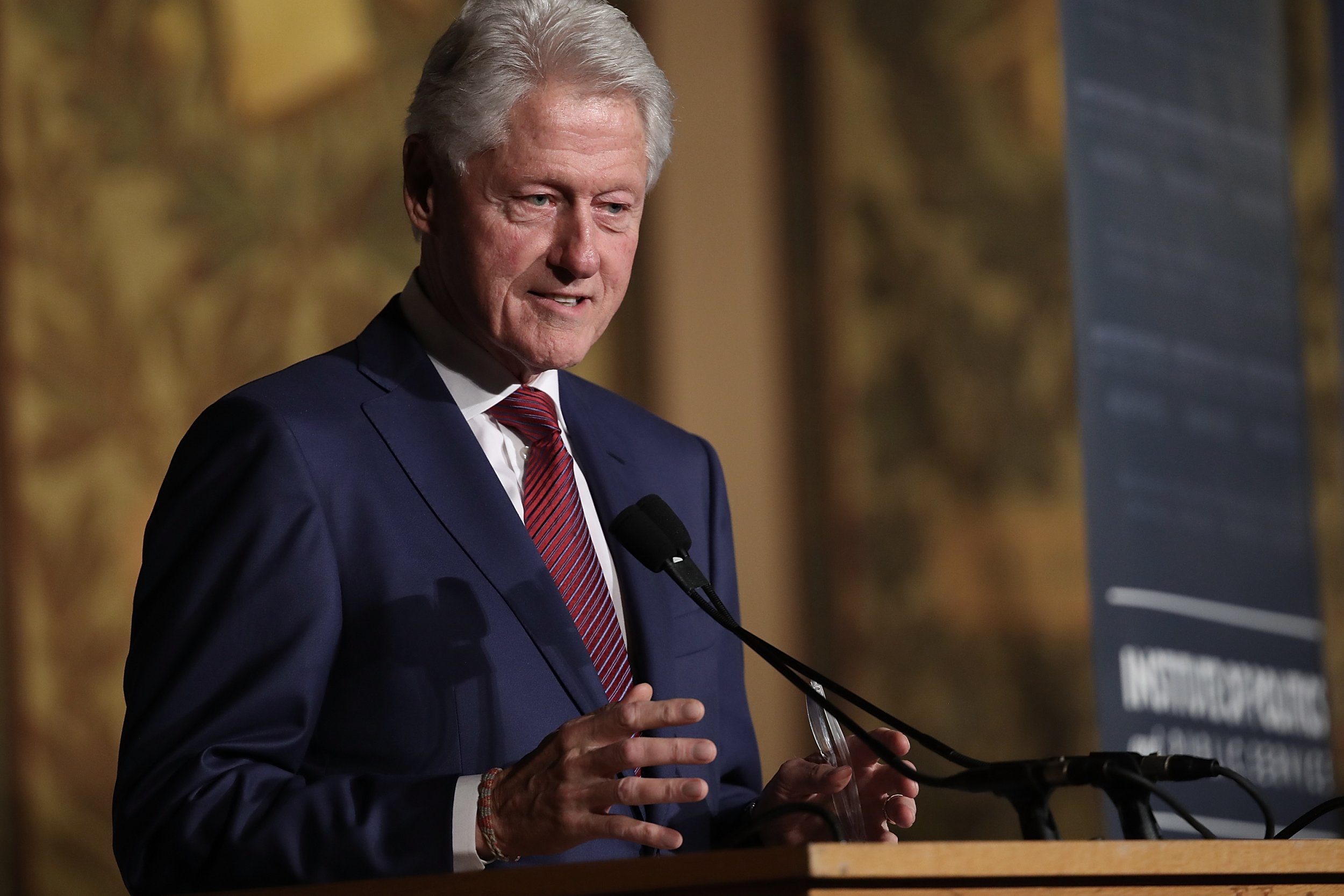 Most voters who picked Democrat Hillary Clinton also believe her husband, former President Bill Clinton, was guilty of the sexual assault and harassment allegations made in claims made against him over the years, a new poll released Thursday showed.
The results also showed that voters put more faith in the "credibility" of accusations when they are made against a politician of the opposite party.
All told, 53 percent of Hillary Clinton's voters thought the accusations against the former Arkansas governor were "credible," while 11 percent did not believe the allegations, according to the joint Huffington Post/YouGov survey.
The survey asked about Bill Clinton, disgraced Hollywood mogul Harvey Weinstein and former Fox News anchor Bill O'Reilly, as well as President Donald Trump, who was accused of sexual assault and harassment before last year's election.
Thirty-six percent of Clinton's voters were unsure if her husband was guilty. Dating as far back as the late 1970s, Bill Clinton has been accused of rape and sexual harassment and assault, which included accusations of groping women.
Former nursing home administrator Juanita Broaddrick alleged in 1999 that Clinton violently raped her in a hotel room in 1978 when he was Arkansas's attorney general.
"There was no remorse," Broaddrick told BuzzFeed News in an interview last year. "He acted like it was an everyday occurrence. He was not the least bit apologetic. It was just unreal."
Only the accusations made against Weinstein crossed the political divide. Eighty-one percent of Clinton voters and 74 percent of Trump voters said the accusations against the former movie producer were "credible." Twenty-two percent of Trump voters were unsure, compared with 15 percent of those who voted for Clinton.
But Trump voters strongly defended the president. Fifty-two percent answered "not credible" when asked about Trump, who some believe admitted to assault in the infamous Access Hollywood tape from 2005, while 42 percent of his voters were unsure.
Conversely, 83 percent of Clinton's supporters thought Trump committed the acts claimed by his accusers.
The survey included interviews from 1,000 people from October 27 to 28.
Democrats who are currently blasting Alabama senatorial candidate Roy Moore when they have often defended or ignored claims made against Clinton are being accused of hypocrisy. Moore is facing allegations of inappropriate sexual conduct or assault from at least seven women.
Like Clinton, Moore has vehemently denied the accusations, which include attempts to date a 14-year-old girl when he was in his early 30s and a district attorney in Alabama. But Moore has yet to fully offer explanations for the accusations, instead blasting the "liberal media" for spreading "fake news" so soon before the state's special election on December 12.