Clinton Backers Beat Back Sanders Supporters on TPP Trade Pact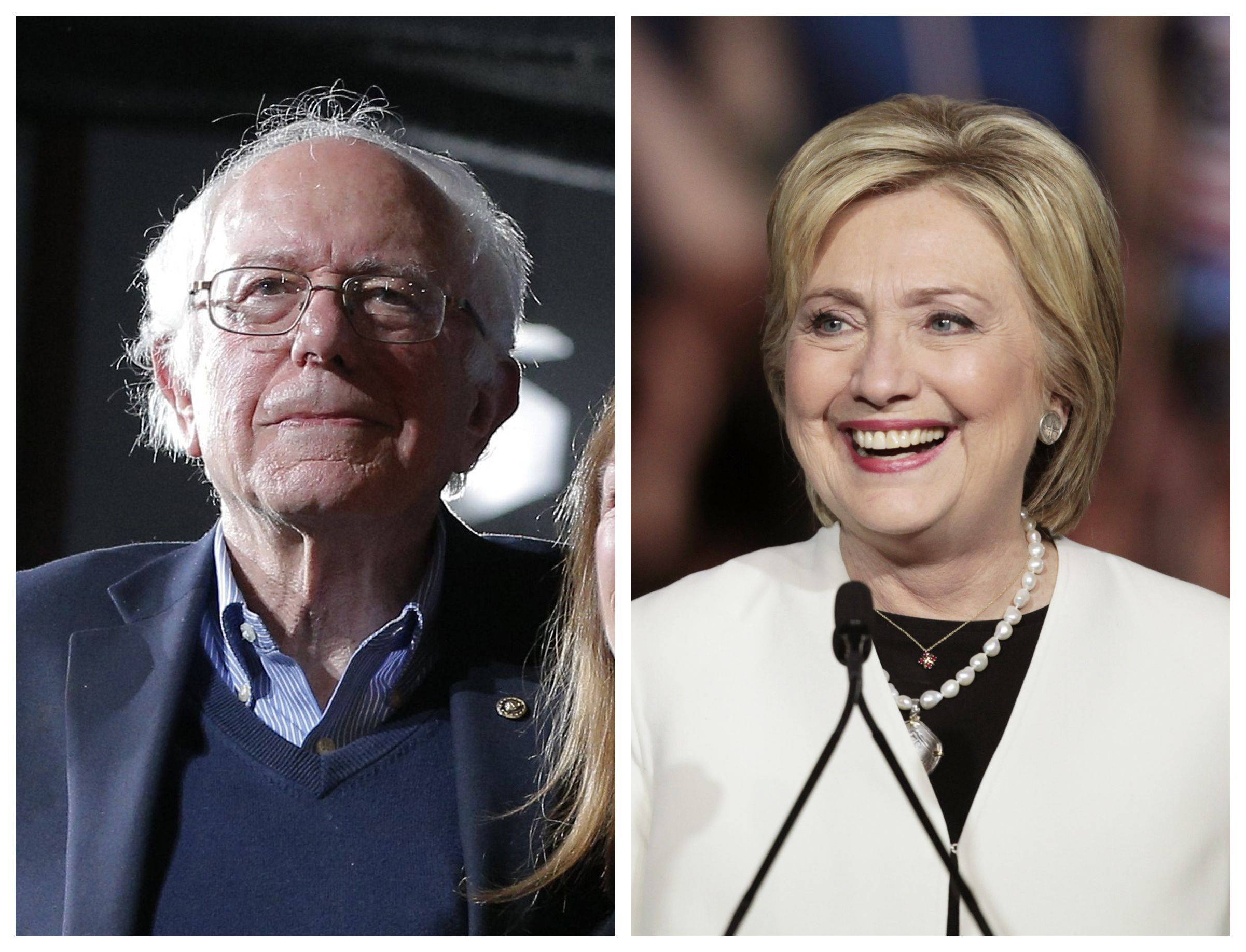 Bernie Sanders' attempts to progressively influence the Democratic Party's 2016 platform suffered a blow Saturday when his supporters failed to add specific opposition to the Trans-Pacific Partnership (TPP) trade deal to the party's planks.
Sanders' supporters shouted insults at Hillary Clinton loyalists and vowed to force a vote on the party's stance on the 12-nation trade pact when it holds its convention later this month, CNN reports. But it wasn't a lost weekend for Sanders; the party added explicit support for a federal $15-an-hour minimum wage to the platform, expressing support for one of the Vermont senator's signature initiatives.
"We will continue fighting to protect American jobs and to ensure Congress does not pass this disastrous trade agreement," said Warren Gunnels, Sanders' policy director, according to the Washington Post.
Both Clinton and Sanders oppose the TPP, which has been a major priority of the Obama administration. Attempts to avoid embarassing Obama, who stumped with Clinton this week, kept the anti-trade deal language out of the platform although an amendment was adopted that lays out the party's priorities for trade deals. The amendment, proposed by the American Federation of State, County and Municipal Employees union president Lee Saunders, avoided actual mention of the TPP and passed by a vote of 116 to 64, according to the Post.
Sanders controls a minority of votes on the 187-member Democratic National Committee, with 70 to Clinton's 100, according to NBCNews.com. The balance are appointed by the committee itself.
At least two attempts were made by Sanders backers to take a stand against the TPP, which is also opposed by Donald Trump, the presumptive GOP candidate. Both failed, prompting some Sanders delegates to walk out and others to shout "shame" and "fake progressive" at Clinton backers.
"We've had no speech in favor of TPP, but we can't bring ourselves to say that we oppose TPP?" asked Robert Kraig, a Sanders delegate, according to the Post.
"The majority of Democrats, like the majority of Americans, are against the TPP," said Ben Jealous, who sparked the effort to denounce the TPP. "Hillary is against the TPP. Bernie is against the TPP. Let's not be bureaucrats—let's be leaders."
Sanders hasn't suspended his campaign or endorsed Clinton for president despite the former secretary of state reaching the delegate threshold to be nominated at the party convention. He has largely faded from headlines recently as Massachusetts Senator Elizabeth Warren endorsed and campaigned with Clinton, and was booed this week by House Democrats who want him to get behind the Clinton campaign. His reluctance has largely been seen as an attempt to extract concessions from the party establishment and move the platform left—which he did accomplish with the successful adoption of the $15-an-hour minimum wage plank.
The platform will call for the benchmark to be introduced "over time"—less specific than Sanders wanted but a significant break from Clinton's prior support for a $12-an-hour minimum wage. He is expected to win further concessions to his progressive platform before the weekend concludes.
Sanders will appear with Clinton at a campaign event Tuesday in New Hampshire, with speculation swirling that he may finally endorse her candidacy.
Clinton Backers Beat Back Sanders Supporters on TPP Trade Pact | U.S.