Clinton Calls Russian Uranium Reports 'Baloney,' Says Republicans Scared of Moscow Links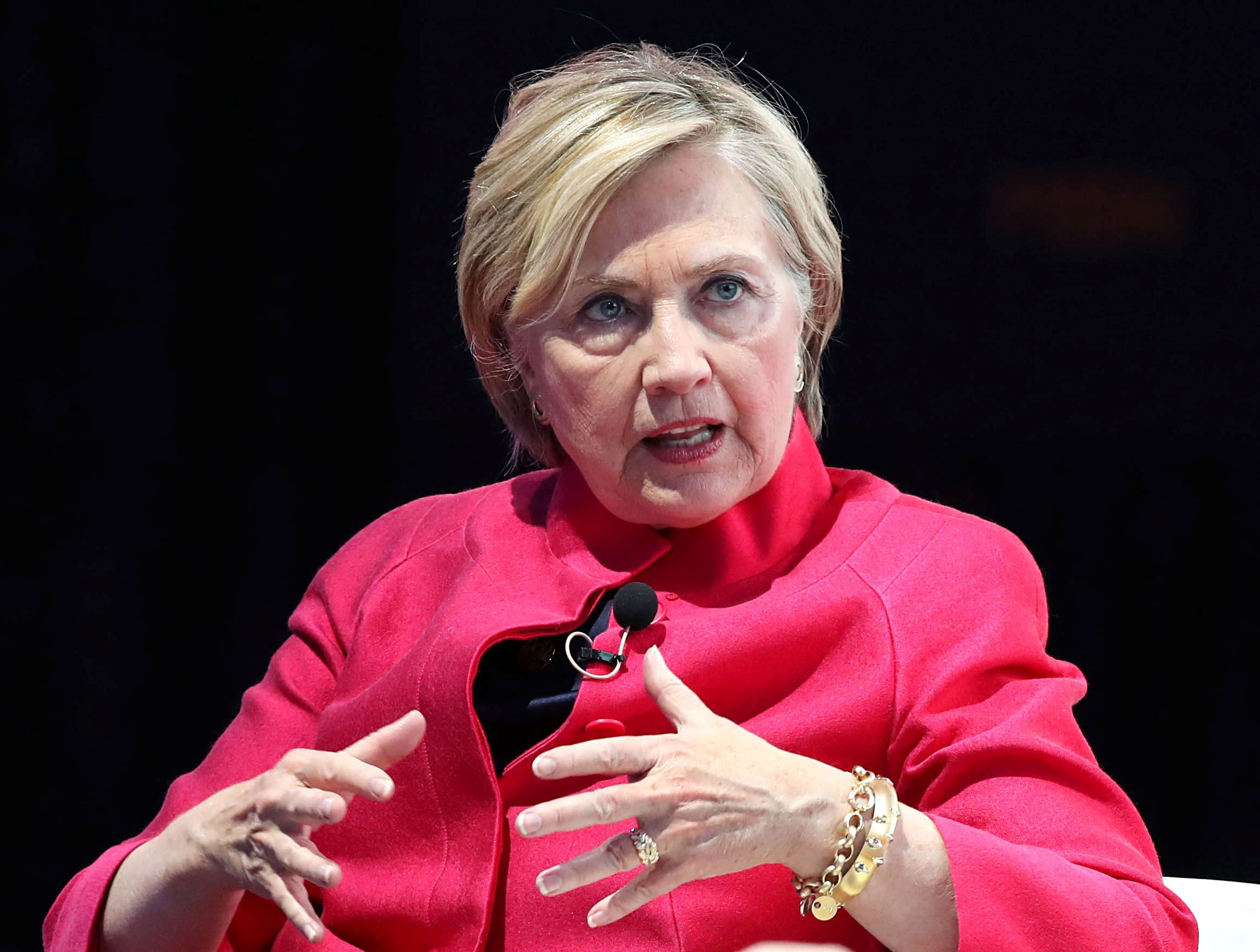 Hillary Clinton has hit out at reports questioning the sale of U.S. uranium mines to Russia during her time as secretary of state, saying they are "baloney," aimed at diverting attention away from the current administration's links to Moscow.
"I think the real story is how nervous they are about these continuing investigations," Clinton said on C-Span yesterday, referring to the current intelligence probe into Russia's efforts to influence the 2016 presidential election.
Related: Female Russian spy tried to gain access to Hillary Clinton inner circle by posing as an accountant
Renewed interest in the former Democratic nominee's involvement in Russia's 2010 takeover of the uranium mines in the western United States has followed recent reports in The Hill. A series of articles have shown how, according to an FBI investigation, Russian officials engaged in bribery and extortion while pursuing the acquisition of Canadian company Uranium One, which controls 20 percent of America's uranium supply.
Clinton has said questions over why the deal was allowed to go ahead constitute politically motivated attacks against her and former President Barack Obama.
"I would say it's the same baloney they've been peddling for years, and there's been no credible evidence by anyone. In fact, it's been debunked repeatedly and will continue to be debunked," she said.
The former secretary of state added that President Donald Trump and his supporters were attempting to divert attention from the real issue: ties between the current administration and Moscow.
"So the closer the investigation about real Russian ties between Trump associates and real Russians, as we heard [Attorney General] Jeff Sessions finally admit to in his testimony the other day, the more they want to just throw mud on the wall," Clinton said.
"I'm their favorite target. Me and President Obama, we are the ones they like to put in the crosshairs," she added.
It is unclear whether Clinton was aware of the FBI's findings. The Washington Post reported the Senate Judiciary Committee has asked all agencies that signed off on the deal to disclose what they knew about the FBI investigation, which was still four years from completion when the agreement was approved.
Further FBI files from the period have shown Hillary Clinton was targeted by a Russian spy as the Kremlin sought to gain influence over her, her husband, former president Bill Clinton, and their inner circle.