Clinton Comeback? Hillary Says She's 'Ready to Come Out of the Woods'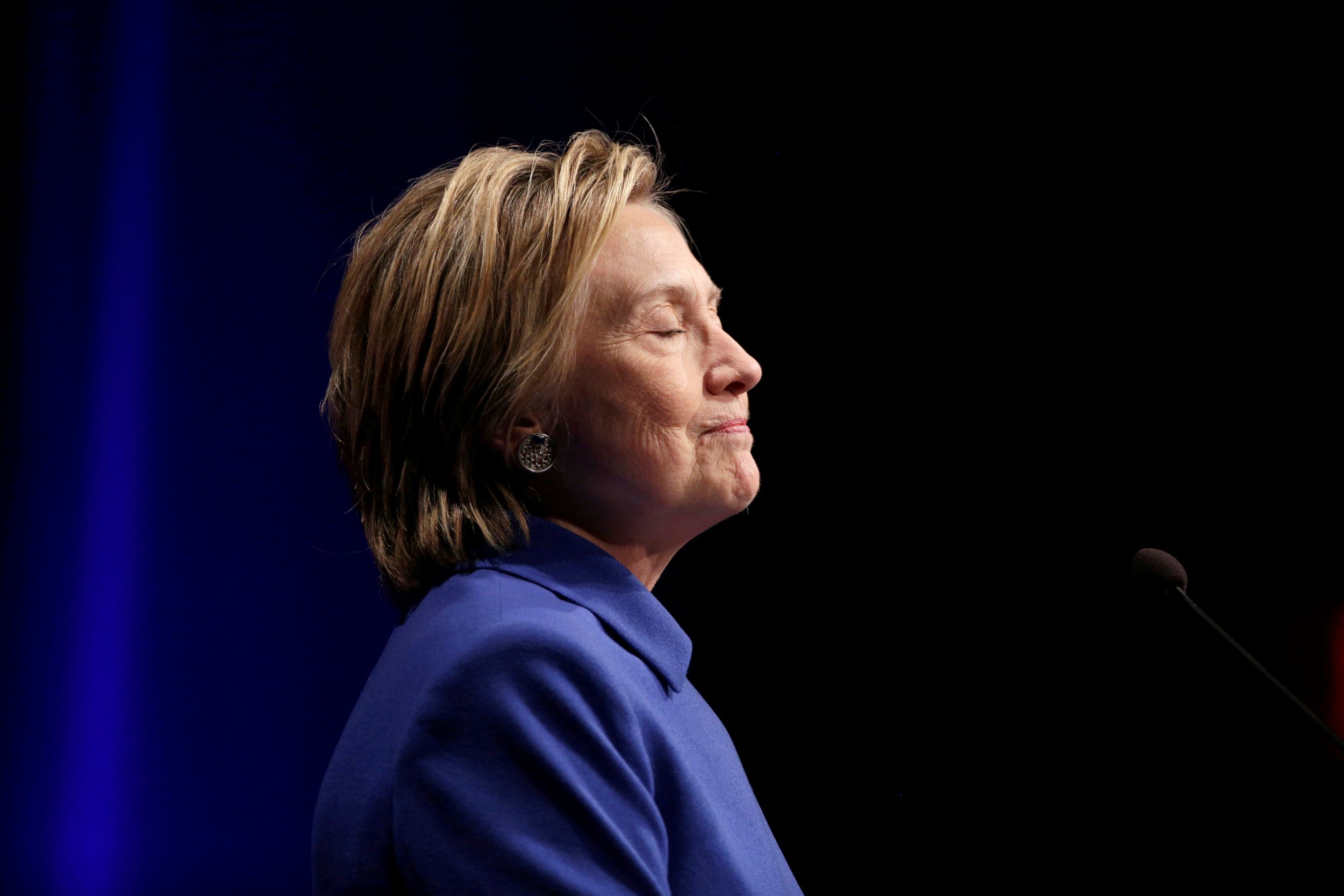 Former presidential candidate Hillary Clinton hinted Friday that she is ready to re-enter public life.
Clinton said, "I am ready to come out of the woods," at the end of a St. Patrick's Day speech in Scranton, Pennsylvania, in a reference to her viral photograph while hiking in the woods near her home in Chappaqua, New York.
The former senator and secretary of state has kept a low profile since her presidential loss in November to Donald Trump, staying largely silent on current politics. But she has been observing. Clinton told the crowd that, "Our country seems so divided right now. I do not believe that we can let political divides harden into personal divides."
Trump's polarizing approach to governance seems to leave little room for common ground, but the former first lady warned the capacity audience against separating into warring camps. "We can't just ignore or turn a cold shoulder to someone because they disagree with us politically. You've got to keep trying to listen to each other. And to reason together and try to help people have better lives.
"Let's find ways to do that. And I am ready to come out of the woods, and to help shine a light on what is already happening, around kitchen tables. At dinners like this. To help draw strength that will enable everybody to keep going," Clinton said.
She spent much of her more than 20-minute speech talking about her family roots in Scranton, a former coal-mining town in Lackawanna County. Clinton's father and grandfather grew up in the area, and she reminisced about trips to a nearby lake with her family. Scranton also helped her to appreciate the trials of former industrial hubs that struggled in the latter half of the 20th century, but leaned on family and community ties through rough times.
Clinton suggested that localities such as Scranton can take the lead in healing the nation's political divisions. It's time to "listen to each other again," she said. "I'm not sure it will come out of Washington yet. But I think it can come out of Scranton," Clinton said to applause.
There has been much speculation on what Clinton, 69, will do in the next phase of her career. Two failed presidential runs would seem to preclude a third, should she be interested in electoral politics again. New York City-area politicos dissatisfied with Mayor Bill de Blasio have openly floated her name as a possible contender for the city's top job but confidantes and observers have shot down the unlikely idea.
Clinton hasn't publicly sparred with Trump but has used her social media profile to express solidarity with his critics. On January 28, as people protested across the nation in defiance of Trump's original travel ban, she tweeted, "I stand with the people gathered across the country tonight defending our values & our Constitution. This is not who we are." Clinton also tweeted that the now-suspended ban "foments fear & resentment" and repeatedly wrote that Trump must take a stand against rising hate crimes and anti-Semitic violence.
A sassier Clinton emerged this week on Twitter. She wrote, "Things I learned today," after retweeting former State Department advisor Philippe Reines, who mocked Trump by writing: "Russians spy. Health Care is complicated. Diplomacy is exhausting. Who knew?"