'Lock Them Up!' Republican's Campaign Says of Clinton, Comey in Call for Supporters to Sign Petition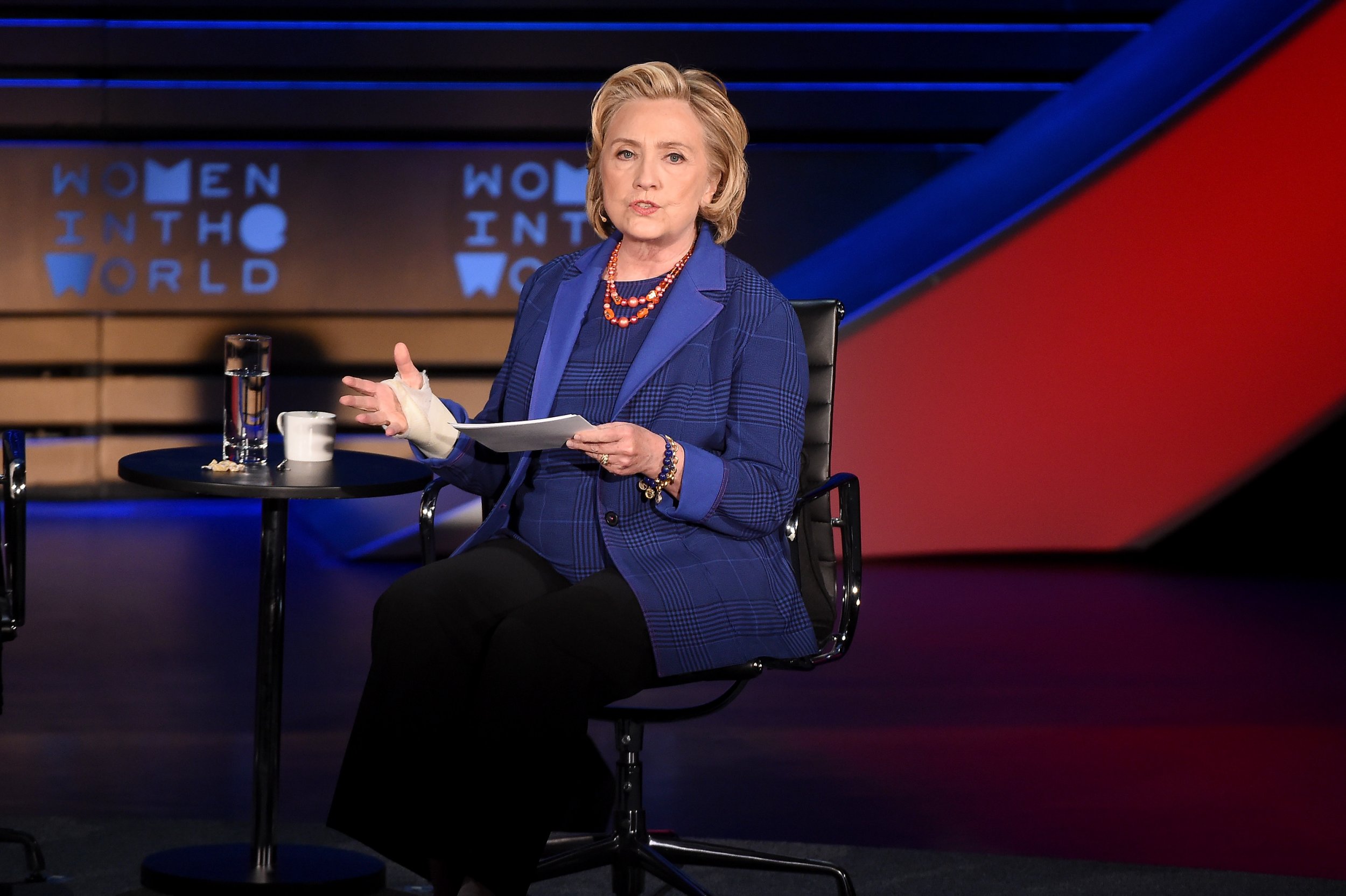 Republican Congresswoman Claudia Tenney's campaign sent out an email Tuesday calling on supporters to sign a petition to "lock up" former Democratic presidential candidate Hillary Clinton and former FBI Director James Comey. Tenney was one of 11 Republican House members to sign a letter last week asking the Department of Justice and the FBI to open an investigation into Clinton, Comey and others related to their activities both during and since the 2016 election campaign.
Other individuals named by Tenney and the letter are former Attorney General Loretta Lynch, former FBI Deputy Director Andrew McCabe, as well as FBI agent Peter Strzok and FBI lawyer Lisa Page. All have been frequent targets of President Donald Trump's ire amid what he has slammed as an unfair focus on the investigation into Russian interference in the 2016 election and possible collision with the Trump campaign.
But in an email that went out to supporters of her campaign for her re-election in New York, Tenney, in language at least, went a step further.
"ADD YOUR NAME: Lock Them Up!" read a link calling on people to click to sign the petition. The URL for the petition web address also uses "lock them up."
Reached for comment, a spokesperson for the campaign said: "The email states that the individuals listed have been referred for criminal investigation. They should of course receive due process. Rep. Tenney's position is that no one is above the law."
Still, the phrase used echoes back to one that became synonymous with Trump's campaign. At Trump rallies across the country during his acrimonious battle with Clinton in 2016, chants of "lock her up" greeted the mention of his opponent's name.
As recently as February, the chant was heard at the Conservative Political Action Conference when Clinton's name was said on stage.
Of Clinton, the Tenney campaign email said that Clinton "potentially broke the law when disguising payments to Fusion GPS, the firm that produced the Trump dossier, in violation of FEC's mandatory disclosure rules.
A watchdog group filed a complaint with the Federal Election Commission last October alleging that the Clinton campaign attempted to hide payments related to the dossier. The law firm that facilitated the payments said that both the Clinton campaign and the Democratic National Committee complied with the law.
Discussing the justification for investigating Comey, Tenney's campaign writes that he "potentially broke the law when he chose not to seek charges against Clinton, leaked classified memos of his conversations to President Donald Trump to his friend Daniel Richman to give to the press, and blatantly lied to lawmakers."
While the classified status of many of Comey's memos detailing his discussions with Trump remains in question, the one that was leaked to the media was unclassified.