New Clinton Conspiracy Theory Claims Campaign And Democrats 'Coordinated' On Private Email Probe, Former Intelligence Inspector Says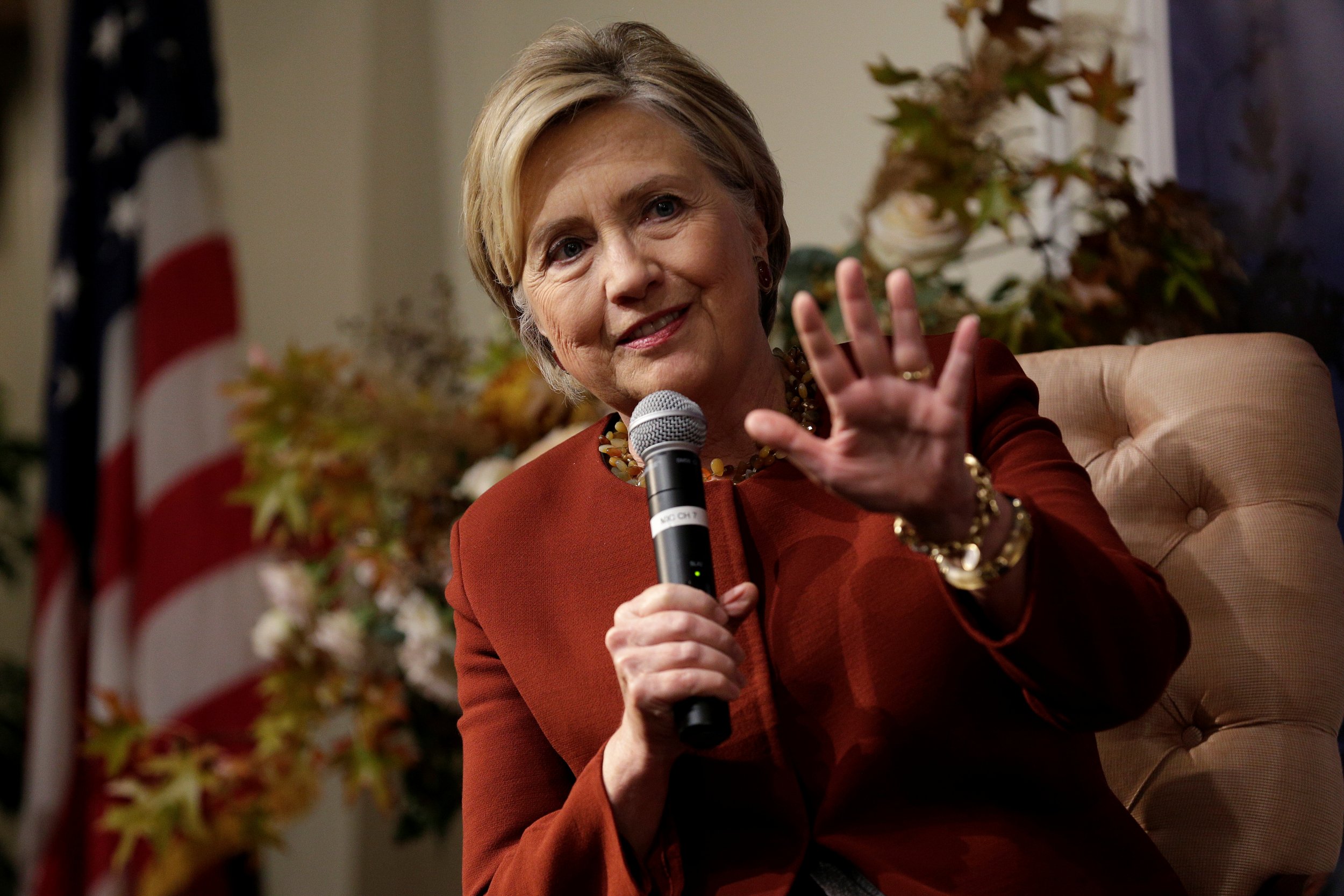 A former national security inspector general claimed Tuesday his job was threatened by Hillary Clinton's campaign over her private email server investigation and that there was a "coordinated strategy" between Democrats, the State Department and the campaign to downplay the probe's findings.
Charles McCullough, who was appointed by Democratic President Barack Obama as IG for the Office of Director of National Intelligence, told Fox News that his investigation into Clinton's private email server revealed many classified documents—and then led to a coordinated effort to discredit him.
"There was personal blowback. Personal blowback to me, to my family, to my office," McCullough said.
McCullough said he was warned by congressional leaders to be wary of the information he was finding – like the 22 emails listed as above "Top Secret" that he claims went through Clinton's private server.
"All of a sudden I became a shill of the right," McCullough said. "And I was told by members of Congress, 'Be careful. You're losing your credibility. You need to be careful. There are people out to get you.'"
McCullough's post empowered him and his team to conduct audits and investigations, among other duties, throughout the intelligence community and to find risks and vulnerabilities under a law passed in 2010.
However, he claims his work led to a threat from a "source" within the Clinton campaign.
"It was told in no uncertain terms," McCullough said, "by a source directly from the campaign, that we would be the first two to be fired -- with [Clinton's] administration. That that was definitely going to happen."
Labeling himself a "whistleblower," McCullough added that then-Director of National Intelligence James Clapper was alarmed by alleged emails on Clinton's private server and that Clinton's campaign might not like the findings.
"[Clapper] said, 'This is extremely reckless,'" McCullough said. "And he mentioned something about—the campaign … will have heartburn about that."
He also claimed that Senator Dianne Feinstein was one of seven Democrats to send him a letter that accused him of "politicizing" the investigation.
"I'm well-aware there was a strategic coordination between the campaign," McCullough said, "the State Department, certain officials at the State Department, certain law firms in town, and people on Capitol Hill.
California's Feinstein denied McCullough's accusation in a statement to The Daily Caller.
"I have no idea what he's talking about," she said.
President Donald Trump, who repeatedly bashed Clinton throughout the presidential campaign over the email server scandal, immediately seized on McCullough's accusations on Twitter. The Republican previously asked why the Justice Department was not looking more into what he alleges was illegal misconduct by Clinton.