Hillary Clinton Was Going to Win Election, Comey Writes, And That's Why He Announced His Email Probe
Former FBI Director James Comey believed Hillary Clinton would defeat Donald Trump in the 2016 election. So much so, that Comey wrote in his new book that he worried the FBI, Justice Department and Clinton's potential presidency would face intense criticism if he hadn't announced the reopening of her private email server probe less than two weeks before the election.
Fired by Trump in May, Comey has launched this week the media tour for his new book, A Higher Loyalty, with excerpts and quotes scattered across news outlets. Most of them have been damning accusations or insults about Trump's White House, but the book also reportedly delves deep into his handling of the Clinton investigation, The Guardian reported Friday.
Comey was worried that the country's top law enforcement agencies would suffer if the public later discovered the FBI had obtained new emails in the Clinton probe. But he said he also believed Clinton would still prove victorious.
He wrote: "Assuming, as nearly everyone did, that Hillary Clinton would be elected president of the United States in less than two weeks, what would happen to the FBI, the Justice Department or her own presidency if it later was revealed, after the fact, that she still was the subject of an FBI investigation?"
Comey famously told lawmakers in a letter on October 28, 2016—11 days before the election—that the FBI had "learned of the existence of emails that appear be pertinent to the [Clinton] investigation." That revelation came more than three months after Comey said at a press conference that the FBI would not be charging Clinton.
Since losing the election, Clinton has blamed Comey, in part, for her loss.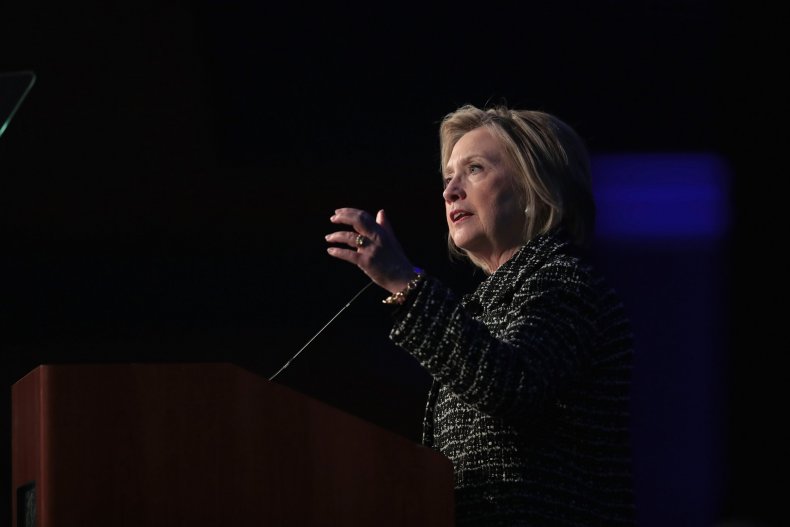 Trump, who has accused Comey of leaking information to the press and lying about their interactions, initially praised Comey at a campaign rally in Michigan on October 31, 2016. "That was so bad what happened originally, and it took guts for Director Comey to make the move that he made in light of the kind of opposition he had where they're trying to protect her from criminal prosecution," Trump said. "It took a lot of guts."
Comey said in his new tome that he would have made different choices regarding the email probe. "Hindsight is always helpful, and if I had to do it over again, I would do some things differently," he wrote.
Specifically, Comey pointed to the verbiage he used at that July 2016 press conference to describe Clinton's actions while she was secretary of state. Comey wrote: "More important, I would have tried to find a better way to describe Secretary Clinton's conduct.... My use of 'extremely careless' naturally sounded to many ears like the statutory language—'grossly negligent'—even though thoughtful lawyers could see why it wasn't the same."