Hillary Clinton's Emails To Be Investigated Again Soon After Trump's Tweets, Report Says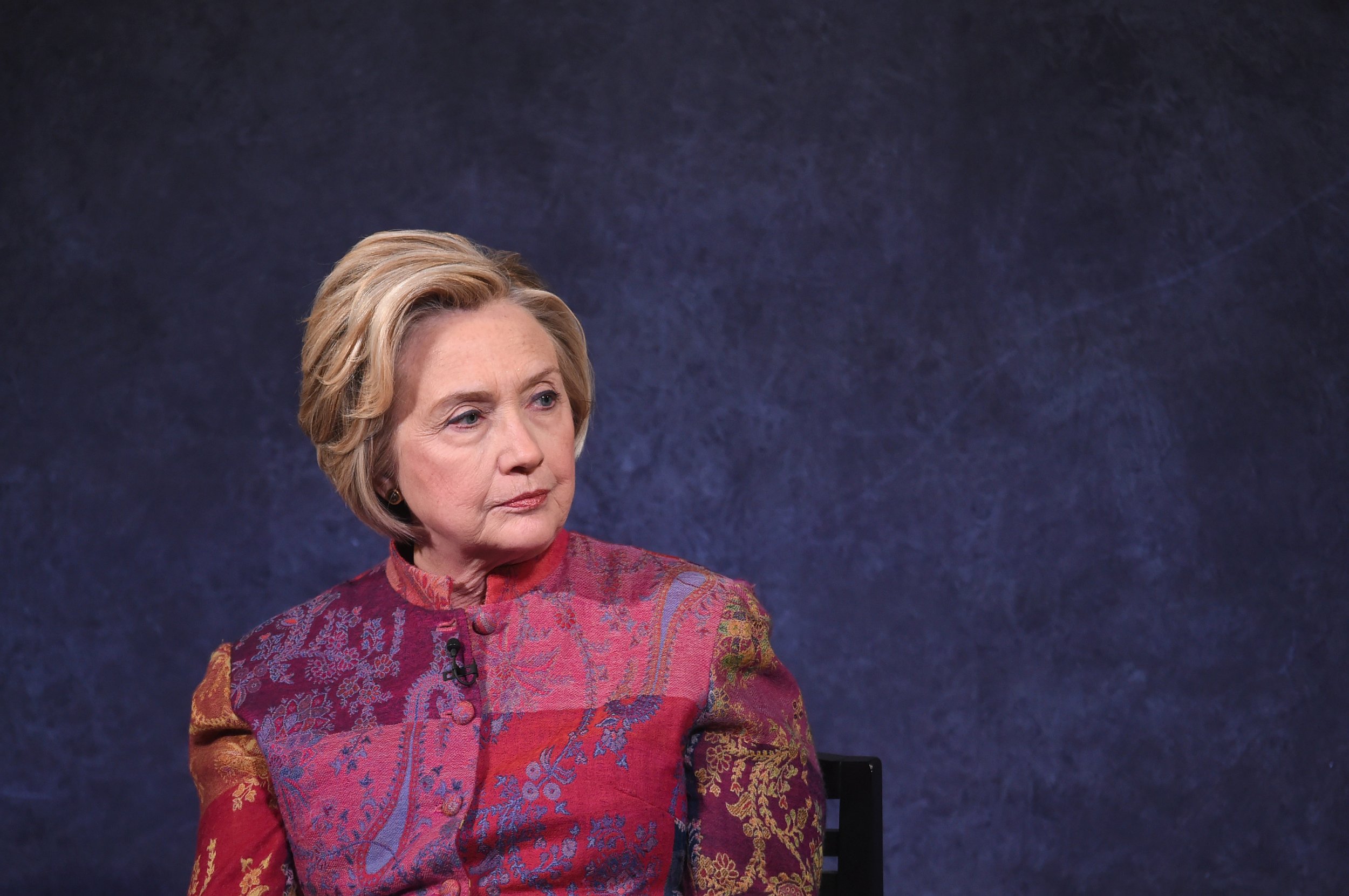 Hillary Clinton's emails are being brought into the spotlight… again.
Justice Department officials are revisiting Clinton's use of a private email server during her time as secretary of state, the Daily Beast reported Thursday. An ally of U.S. Attorney General Jeff Sessions described the probe as a way of gathering new information about the infamous handling of classified documents by Clinton and her aides.
During his presidential campaign, Donald Trump fervently advocated for further investigation into Clinton's emails. On Tuesday, he seemed to suggest Clinton's aide Huma Abedin should be jailed after the State Department released emails from Abedin containing classified material that were found on the computer of her husband, the disgraced ex-congressman Anthony Weiner.
The president wrote: "Crooked Hillary Clinton's top aid, Huma Abedin, has been accused of disregarding basic security protocols. She put Classified Passwords into the hands of foreign agents. Remember sailors pictures on submarine? Jail! Deep State Justice Dept must finally act? Also on Comey & others"
In December, he tweeted about Clinton herself, saying, "Many people in our Country are asking what the 'Justice' Department is going to do about the fact that totally Crooked Hillary, AFTER receiving a subpoena from the United States Congress, deleted and 'acid washed' 33,000 Emails? No justice!"
It's unclear if the renewed probe into Clinton's email has any connection to Trump's Twitter demands.
A former Justice Department official said the president's tweets present a challenge for the department, which wants to handle the matter in a way that's consistent with DOJ protocol while avoiding allegations of doing Trump's bidding.
Weiner's laptop was obtained by the FBI in October 2016 as part of an investigation into him sexting a teenage girls. It was Weiner's laptop that caused Comey to announce the discovery of new emails and a new investigation in a letter to Congress just 11 days before the presidential election. Comey concluded his investigation days later and said nothing new had emerged.
Clinton has blamed Comey's intervention as a major cause of her loss to Trump, a theory that Comey has said makes him "mildly nauseous."