Clinton Emails Release Push by Tillerson Is to Save His Own Job, Judge Says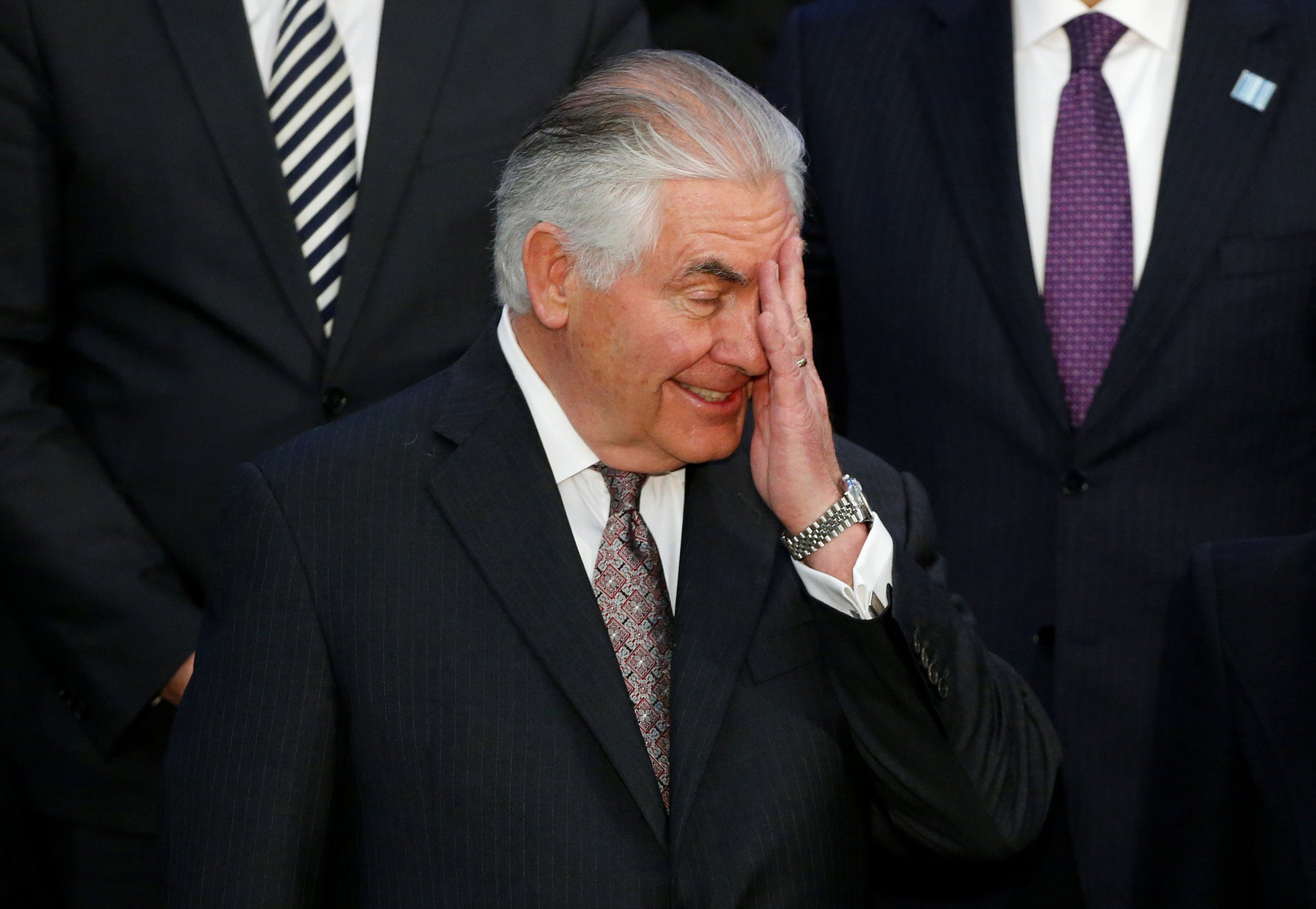 Judge Andrew Napolitano said he thinks Secretary of State Rex Tillerson is expediting efforts to clear a backlog of public records requests—including many involving the release of Hillary Clinton's deleted emails—in order to save his job.
The State Department is facing numerous Freedom of Information Act lawsuits seeking to force it to distribute Clinton's emails, and Department of Justice lawyers have repeatedly argued against doing so, Napolitano, a senior judicial analyst for Fox News, said on Wednesday night.
"Last week, Rex Tillerson changed that 180 degrees. And he said, 'You know what? We're vetting these things. I've assigned 100 people to vet them. You're going to get them.' And the people she emailed with are terrified as to what might come out," Napolitano said.
The former New Jersey Superior Court judge continued: "Here's the interesting question—why is Rex Tillerson changing his mind now? I'm happy that he has, but something has motivated him."
Appearing on the Fox show The Ingraham Angle, he was asked by host Laura Ingraham if Tillerson did so for "job security."
"Yes!" Napolitano said. "I am happy that the Constitution's complied with. You wonder why he's starting to comply with it now."
State Department employees fear that Tillerson's order to clear a backlog of 13,000 public records requests is meant to expedite a public release of Clinton's emails from when she was secretary of state, Politico reported.
The State Department still has to process about 40,000 pages of 72,000 or more records dealing with Clinton's emails, according to Judicial Watch, a conservative activist group that has filed a lawsuit against the Trump administration in order to get the Clinton documents.
"We haven't understood why there's been a slow-walking of releasing records, and we've been quite public in counseling the administration to take an approach of extreme transparency," Judicial Watch President Tom Fitton, who was pleased with Tillerson's shift, told Politico.
State Department officials have said that many of the files yet to be released may contain information already made public.
Some department employees also believe that Tillerson's surprise assignment—which moves many away from substantive role and into clerk-like duties—is also aimed at motivating them to resign.
Napolitano in September said he was disappointed that Attorney General Jeff Sessions has not prosecuted Clinton for deleting her emails, saying he should move forward because "there's ample evidence of her guilt and they should prosecute anybody that destroyed evidence in a criminal investigation."