Clinton Extorted Nuclear Officials In Uranium Deal, Breitbart Editor Says On Fox News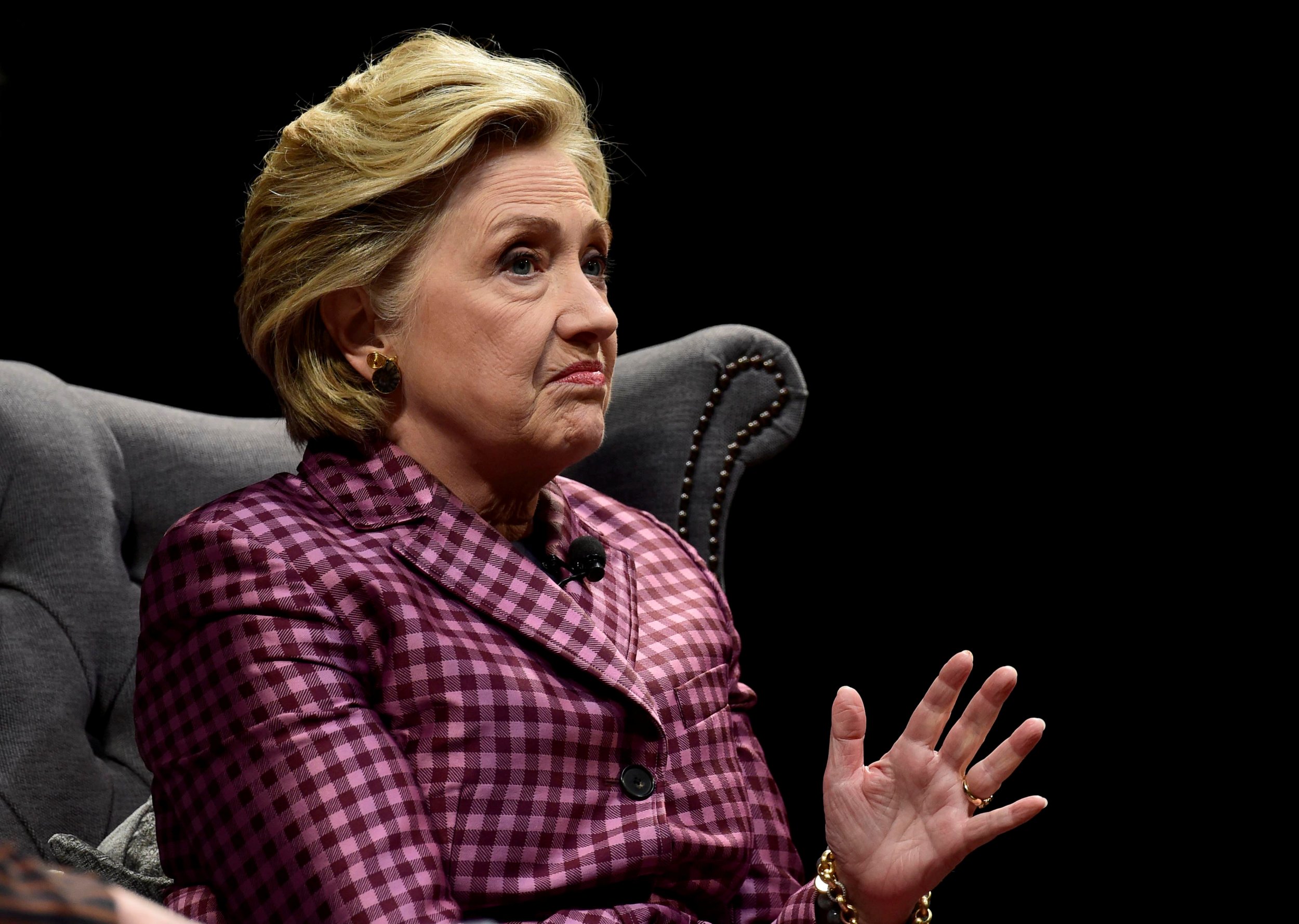 The senior editor-at-large of Breitbart News claims that Hillary Clinton extorted nuclear officials involved in a uranium deal and that the investigation will get "very exciting" with an FBI informant's upcoming testimony.
Peter Schweizer, who wrote the 2015 book "Clinton Cash: The Untold Story of How and Why Foreign Governments and Businesses Helped Make Bill and Hillary Rich," claimed on Fox News that a foreign government official said he and fellow employees were extorted by Hillary Clinton.
"This comes from the Kazakh head of their atomic agency saying that Senator Clinton refused to meet with Kazakh officials unless and until they granted uranium concessions to Frank Giustra, who ended up giving more than $100 million to the Clinton Foundation," Schweizer said on Thursday.
Republican critics of Clinton have tried to tie the Uranium One deal, in which the U.S. ceded 20 percent of its uranium assets to Russia, to $145 million in donations that stakeholders in the Russian company made to the Clinton Foundation prior to the deal. Clinton at the time was secretary of state in the Obama administration—not a senator, as Schweizer stated on Fox—and represented the State Department on the Committee on Foreign Investment in the United States (CFIUS) that approved the 2010 deal. Only the president had the power to suspend or stop the deal.
Schweizer called William Campbell, the undercover FBI informant who was recently identified as a former lobbyist for a Russian company, an "insider's insider" who was being paid $50,000 monthly by the Russian company to lobby and that his job included setting up meetings with high-ranking Obama administration officials.
"He was working in a very, very high level, and what has leaked out seems to indicate he has got a lot of information that relates specifically to Uranium One. So, it's going to be very exciting," said Schweizer, who added that he has not met Campbell personally.
Campbell has said he wants to testify out of concern for Russia's involvement in the U.S.
"I have worked with the Justice Department undercover for several years, and documentation relating to Uranium One and political influence does exist and I have it," the informant said last week.
In response to Attorney General Jeff Sessions reportedly considering whether the Department of Justice should name a special counsel to investigate the uranium sale, Clinton told Mother Jones it would be a "disastrous step into politicizing" the department and "such an abuse of power."
FBI agents and Campbell made secret recordings, gathered records and intercepted emails dating back to 2009 that showed that Russian officials had compromised an American uranium trucking firm with bribes and kickbacks, but the Justice Department waited until 2014 to bring charges.
Democrats have called Republicans' investigation into Clinton and the uranium deal an orchestrated effort to distract from an FBI probe into possible collusion between the Trump campaign and Russia in the 2016 presidential election.