Clinton Foundation Needs 'Some Time' Before Cutting Foreign Money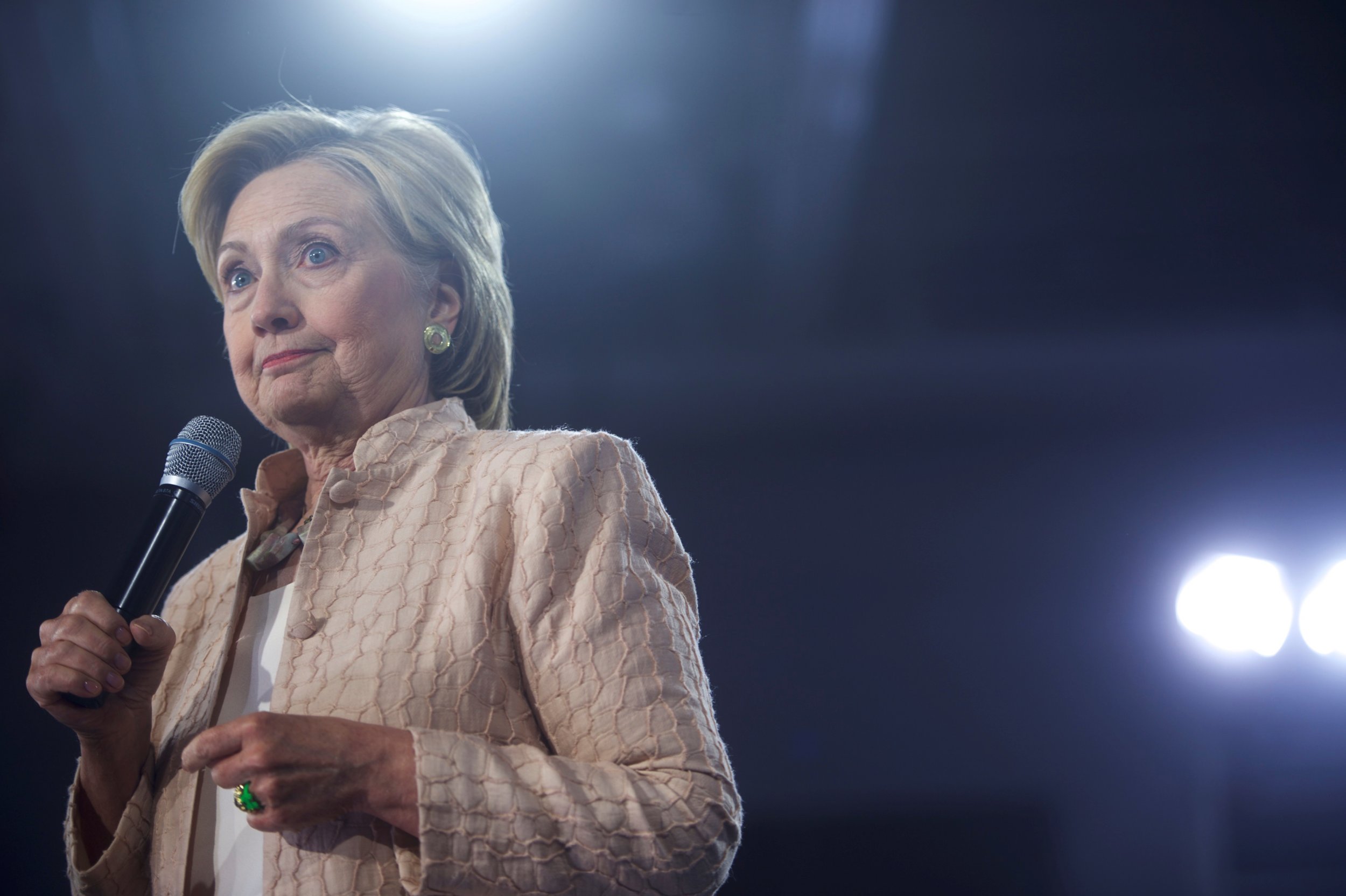 Hillary Clinton's campaign manager defended her commitment to transparency and trustworthiness Sunday amid continuing doubts about her honesty and integrity.
The decision of the Clinton Foundation to stop accepting foreign donations should the Democratic nominee become president as well as State Department emails that sparked fresh questions about access to Clinton were discussed on CNN's "State of the Union" by campaign manager Robby Mook, who suggested that Clinton gets extra scrutiny because she has been so transparent.
Host Dana Bash asked why the Clinton Foundation would wait to cut off foreign donations rather than doing it now or during Clinton's tenure as secretary of state. Mook suggested that the foundation's ongoing work would require a slower effort to cut foreign ties, although he tried to change the subject after being pressed on the point by Bash. "The foundation is doing an enormous amount of work, and it takes time when you're in a number of countries around the world to retool, refocus the mission and adapt," Mook said. "They receive a great deal of funding through these streams. And it will just take some time for them to readjust. Look, what we're focused on right now is making sure Hillary Clinton is elected president, so nobody wants to get ahead of themselves. But we're glad to hear that they have once again taken an unprecedented step in terms of transparency and rules."
Mook called the foundation's decision "unprecedented" and changed the subject to Republican nominee Donald Trump before being steered back to the foundation by Bash. "But my point is that there is all this scrutiny because Hillary Clinton has been transparent. I don't think you heard these questions when members of the Bush family continued to serve on boards for the first President Bush's foundation. So, as I said, the foundation is taking unprecedented steps here. We're very proud that they're doing that. But, right now, we're focused on making sure Hillary Clinton becomes president and letting the foundation do the retooling that they need to do."
Former President Bill Clinton started the foundation in 2001. Hillary Clinton left its board last year, and Bill and daughter Chelsea will step down if she is elected president. The foundation's work on health problems overseas and support from foreign entities has long been criticized by Republicans and Democrats alike, who felt there was at least an appearance of impropriety for an official who served as the nation's chief diplomat.
The decision this week to wait until after the election to cut off foreign donations was criticized by some as being "too little, too late," as Republican National Committee Chairman Reince Priebus said. "Now that they have admitted there is a problem, the Clinton Foundation should immediately cease accepting foreign donations and return every penny ever taken from other countries, several of which have atrocious human rights records and ties to terrorism," Priebus said in a statement. Newly hired Trump campaign manager Kellyanne Conway likened the Clintons to con artists. "They're low-class grifters...at every turn, whether it's the money they make giving speeches, whether it's the pay-for-play at the State Department, whether it's what you just showed, which is they actually have the audacity to release a statement saying if she's elected, if we win, we'll actually do the right thing," she told Fox News on Thursday.
Bash also asked about State Department emails that show a counselor to the Clinton Foundation asking Clinton advisers Huma Abedin and Cheryl Mills, who both worked at State at the time, for a "favor." Mook described the exchange as the counselor, Doug Band, trying to follow appropriate protocols to "provide some insight.
"It was not related to the foundation...the State Department at every step was following all the appropriate protocols. This is someone who had a relationship with the Clintons long before Hillary became secretary of state...who had wanted to provide some insight into a matter. And obviously the Clintons have staff that facilitate these sorts of communication. But there was no quid pro quo or anything like that," Mook said.