Clinton: It's My Fault Trump is President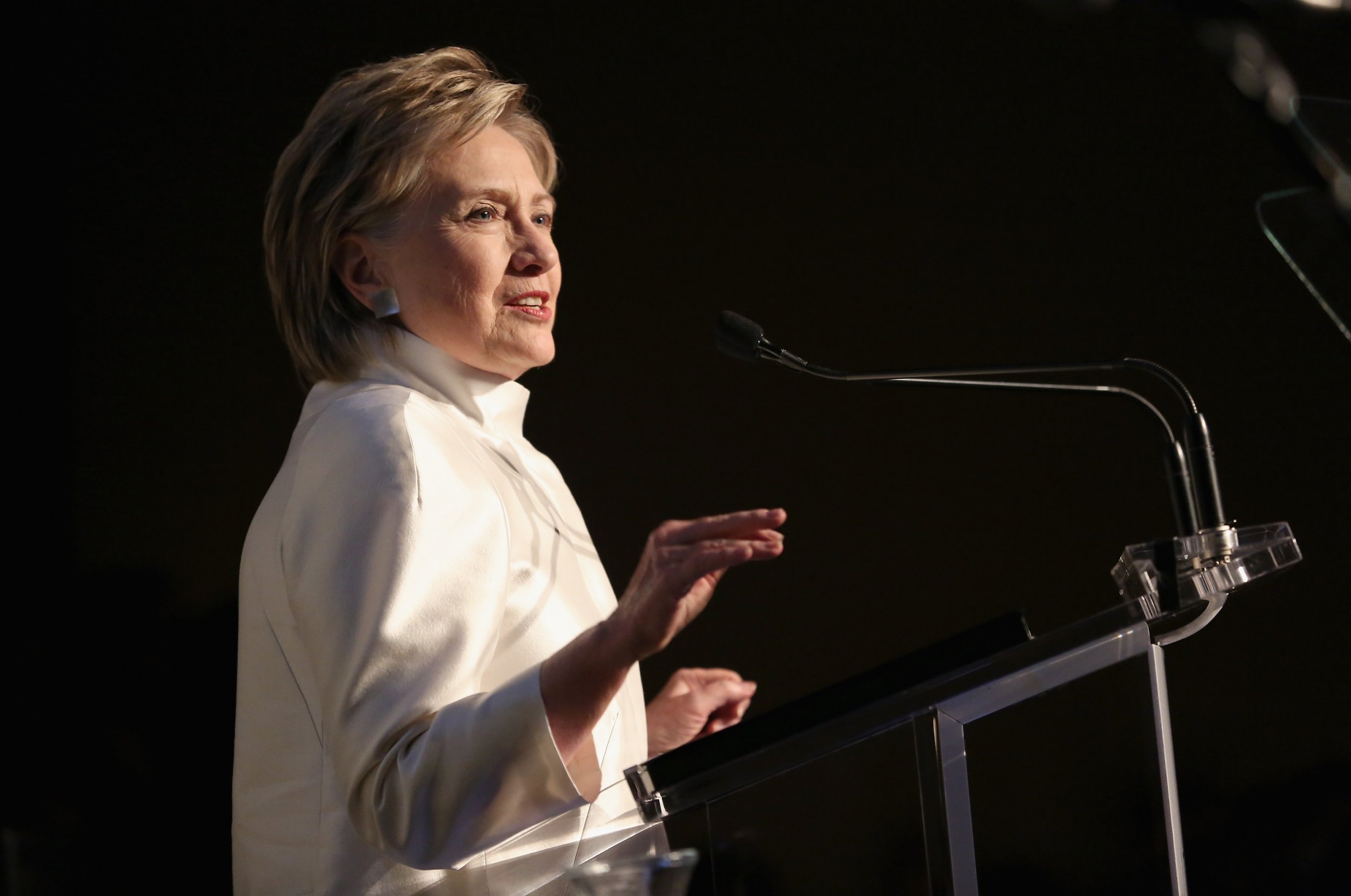 Hillary Clinton has said she blames herself for Donald Trump's election victory, suggesting she should have seen the Brexit vote in the U.K. as a warning sign about the potential of a Trump presidency.
Speaking to The Sunday Times, the former presidential hopeful said she had been surprised by the results of the November 2016 election; indeed polls largely universally predicted a victory for the Democrat ahead of the vote.
"I thought I'd be a damn good president, I did not think I was going to lose," Clinton told the publication. "I feel a terrible sense of responsibility for not having figured out how to defeat this person. There must have been a way and I didn't find it."
However, Clinton maintains there were factors other than her own campaign that influenced the outcome of the presidential election, as detailed in her recently released memoir analyzing her defeat.
The former secretary of state, whose book What Happened was released on September 12, also told Sunday Times interviewer, Christina Lamb, she thought Trump's confidence had been bolstered by the surprise Brexit vote in June 2016, which saw 51.9 percent of people in Britain vote to leave the European Union.
Clinton mentioned the effect former UKIP leader Nigel Farage had on Trump, backing the Republican's campaign following the Brexit vote.
"They thought, 'Hey, we've got this figured out, just tell a really horrible lie over and over again, keep people off balance and make them think that this will, if not make their lives better, make them feel better'," Clinton explained.
"They voted against modern Britain and the EU, believing that somehow this would be good for their small village. The same thing played out in my race, but I didn't think we were so vulnerable. But it turned out we were wrong," she said, adding: "[Farage] came to the US to campaign for Trump and spent half of his remarks insulting me in a very personal way and talking about Trump as the alpha male, the silver-backed gorilla. Think of those images and what that says about what's acceptable and what's not."